The Ryan Murphy and Naya Rivera 'Broken Promises' Controversy Explained
Ryan Murphy has responded to claims he "broke promises" in relation to setting up a college fund for the son of the late Naya Rivera. The prolific filmmaker made headlines this week after the father of the Glee actor took to social media to express outrage at what he called "hollow gestures."
Rivera drowned in July 2020 while on a boating trip with her 4-year-old son on California's Lake Piru. She was 33-years-old.
Naya's father, George Rivera, posted several tweets on Tuesday claiming that Murphy did not live up to promises he made or reach out to the family to honor his commitment to providing a college fund for Naya's son Josey Dorsey.
"Everyone needs to know what Ryan Murphy really did ... or didn't do !!! I'm about to blow up this story .... and make sure he's knows that I know ...." George Rivera said in response to a fan tweet asking about the Glee creators' statement on Rivera's death from July.
Following Rivera's death, Glee co-creators Murphy, Brad Falchuk and Ian Brennan released a statement outlining their commitment to supporting Josey. "Our hearts go out to her family, especially her mom Yolanda, who was big part of the Glee family and her son Josey. The three of us are currently in the process of creating a college fund for the beautiful son Naya loved most of all."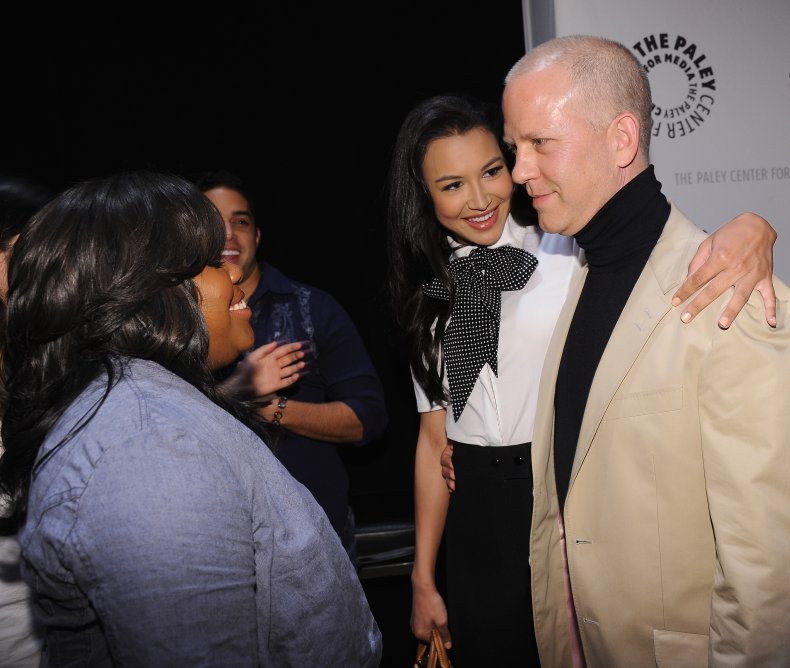 In another tweet, George Rivera continued: "When you are part of the Hollywood elite, some people treat others as they are 'less than' .... vocalize a good game , but it's as shallow as the sets on stage , that they create. Promises made in public, only to fade with time and excuses .... even in a unexplainable tragedy ..."
"Broken Promises..... fake outrage .... hollow gestures ..... no phone call," he said in a third tweet.
Then, a fan asked "did they never open the trust fund for josey ? omg," to which he responded: "Hahaaaa."
Murphy responded to the claims, stating that he and his collaborators, Falchuk and Brennan are still "committed" to creating the college fund.
"Myself, Brad Falchuk, and Ian Brennan have committed to create a college fund for Naya Rivera's child Josey through the Naya Rivera Estate Trust," he wrote. "We have been in repeated conversations with the appropriate executors of her estate."
Rivera, who was swimming with her son in the lake on July 8, 2020, apparently never resurfaced, her 4-year-old son told authorities after he was found alone in a boat. The rescue mission soon turned to a recovery operation.
Rivera's remains were found in a 30-foot-deep area of the lake five days later. The local sheriff's office said her body was most likely trapped in thick vegetation under the water for a number of days before floating to the surface.
Ventura County Sheriff's Capt. Eric Buschow said at the time that Rivera's body had been floating near the surface, and there was no life jacket.
The autopsy report highlighted that Rivera was a strong swimmer, with her death ultimately listed as an accident. Her former partner Ryan Dorsey has since launched a wrongful death lawsuit.