Salvador Ramos Arrested 4 Years Ago for Planning Attack at 18—Texas Rep.
Salvador Ramos, the teenage gunman who killed 21 people including 19 children on Tuesday at Uvalde's Robb Elementary School, had been arrested four years ago for planning to shoot up a school when he turned 18 years old, Texas Representative Tony Gonzales said.
In an interview with Fox News on Friday morning, Gonzales claimed the shooter was arrested when he was 14 "for saying, you know, when I'm a senior in 2022, I am going to shoot up a school."
Gonzales' claim has not been confirmed by any official source. Authorities have previously said Ramos had no criminal record and no documented history of mental illness. The Republican congressman said the claim was not "hearsay" but information that he was given "late last night." He did not specify where he got the information from.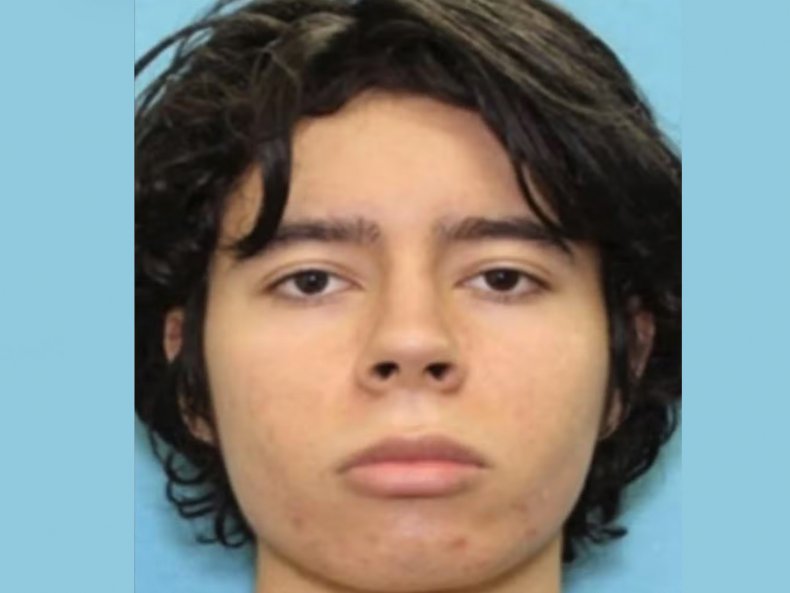 "Something fell between the cracks between then and now to allow this to happen. We need to shake out all the facts. We need to figure out what happened. Where the holes and we need to make sure it doesn't happen again," Gonzales said. "But if law enforcement, you know, identified him four years ago as a threat, we need to figure out why he wasn't—you know, how he got removed from that."
But while Ramos did not have an adult criminal record, having just turned 18, it's possible that he had a juvenile criminal record, an idea that has been floated by Texas Governor Greg Abbott.
"He may have had a juvenile record, but that is yet to be determined," Abbott said during a press conference earlier this week.
The Daily Mail reported that an incident involving two "Columbine-infatuated" teenage boys arrested for threatening to shoot up a school did take place in Uvalde in 2018. Their identities are reportedly not confirmed at the time. But the Uvalde Police Department has denied that the incident involved Ramos, according to Fox News reporter Bill Melugin.
"Texas DPS & Texas Rangers tell me this is incorrect. There were two juveniles arrested on conspiracy charges for a shooting plot several years back, but the Uvalde shooter was not involved in that incident and was not arrested," the reporter tweeted.
The names of the two students who were involved in the 2018 incidents are unknown, as juvenile criminal records are sealed.
Update 5/27/22, 11:15 a.m. ET: This article was updated with additional information and context.