Salvador Ramos Shared Similarities With 2012 Shooter: Sandy Hook Parents
Salvador Ramos, the suspect who allegedly left 21 victims dead during a school shooting incident in Uvalde, Texas, showed similarities to the Sandy Hook shooter, according to parents of victims who were killed in the 2012 school shooting.
During a press conference on Thursday, Nicole Hockley, the mother of a boy who was killed in the Sandy Hook shooting said that Ramos gave signs that had "echoes" of the Sandy Hook shooter, Adam Lanza.
"We've heard reports that he [Ramos] had a troubled home life, he was withdrawn, he spent hours alone by himself in an isolated room," Hockley, who is the co-founder and CEO of the Sandy Hook Promise Foundation, said, adding that that information "echoes…the Sandy Hook shooter there, so [there were] a lot of opportunities to see this is someone who needed help before he did something tragic."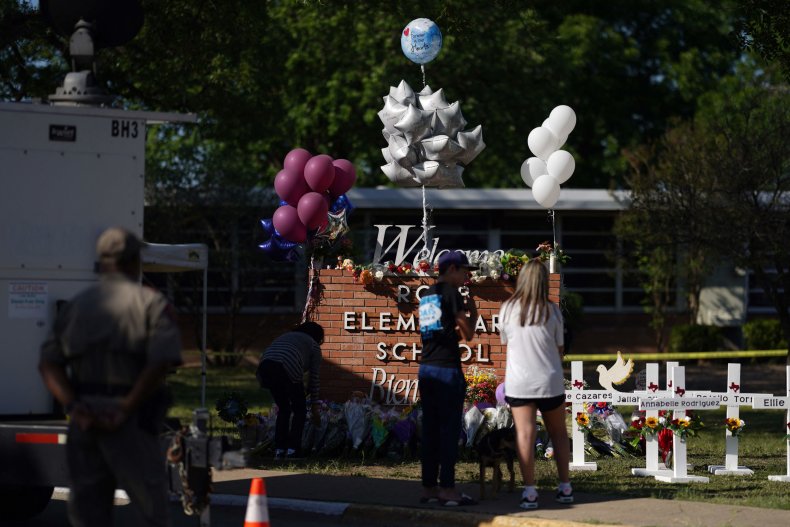 The comments by Hockley come two days after the mass school shooting at the Robb Elementary School in Uvalde, which left at least 21 victims dead, including 19 children and two teachers. This makes it the second deadliest school shooting incident since the Sandy Hook massacre in 2012, which left 20 children and six adults dead.
Hockley also spoke about other signs that have been reported about Ramos leading up the shooting, such as social media messages he had and bullying he faced. On Wednesday, Texas Governor Greg Abbott revealed that Ramos revealed in a social media message that he planned to "shoot an elementary school," roughly 15 minutes before traveling to the Robb Elementary School. Abbott initially said that these posts were public on Facebook, however, a spokesperson for Facebook's parent company, Meta, clarified on Twitter that the posts were in fact, "private one-to-one text messages that were discovered after the terrible tragedy occurred."
"In almost every mass shooting and almost every school shooting and almost every suicide, there are signs. And that's why we teach how you recognize the signs, so you can take action before a tragedy takes place," she said. "Sadly those signs are already coming out now, from the Uvalde shooter. We've heard about the messages he posted on social media."
Hockley also noted that there are reports that Ramos posted pictures of two assault style rifles that he purchased on his 18th birthday shortly before the school shooting incident.
"He posted those hours before the shooting, that is very imminent danger that could have been reported and still could have created active intervention," Hockley said. "Anger, isolation, bullying, these are all early indicators of someone who needs help."