Salvador Ramos Transgender Rumors Spread Like Wildfire Despite No Evidence
Rep. Paul Gosar was among those spreading a baseless rumor that the shooter responsible for the massacre at an elementary school in Uvalde, Texas, was transgender.
The Arizona Republican said of the shooter in a tweet: "It's a transsexual leftist illegal alien named Salvatore Ramos." The tweet was deleted about two hours after being posted on Tuesday, according to Insider.
As of early Tuesday, Gosar had not commented on the deleted tweet. His office and Twitter have been contacted for comment.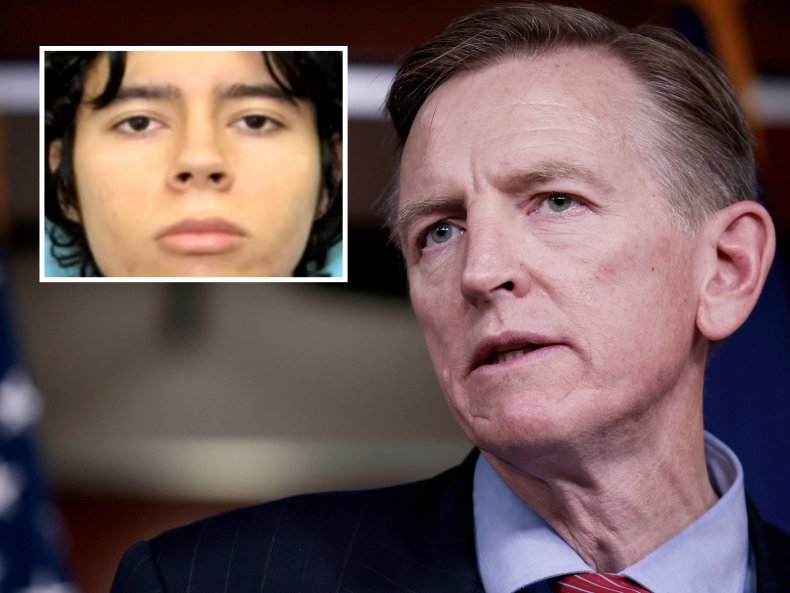 The claim that Ramos was transgender is spreading rapidly online, along with photos that appear to have been taken from a Reddit account belonging to a transgender person.
"It's not me, I don't even live in Texas," the person using that account has since written on Reddit. In the comments, they wrote that "they just took my photos and used it to spread misinformation." The user has been contacted for further comment.
A number of tweets repeating the misinformation appear to have been taken down by Twitter, but many remain.
"Those images are unconfirmed & unverified," Andy Ngo tweeted. "Please stop sharing them because in the event they aren't Ramos, you're harming someone who had nothing to do with the shooting."
Christina Pushaw, Florida Gov. Ron DeSantis' press secretary, added that "some of the pics of trans people they're posting are obviously not Ramos."
Newsweek's fact check team has looked into the substance and sources of claims about Ramos, as well as how they have proliferated on social media.
Texas Gov. Greg Abbott identified Ramos—an 18-year-old resident of Uvalde— as the gunman who opened fire at Robb Elementary School on Tuesday.
Before heading to the school, authorities say he shot his grandmother with two military-style rifles he purchased on his 18th birthday. The woman survived and is being treated in hospital, but her condition was not known.
Ramos crashed his car outside the school at around 11:30 a.m. and two local police officers were wounded as they exchanged gunfire with the shooter, officials said.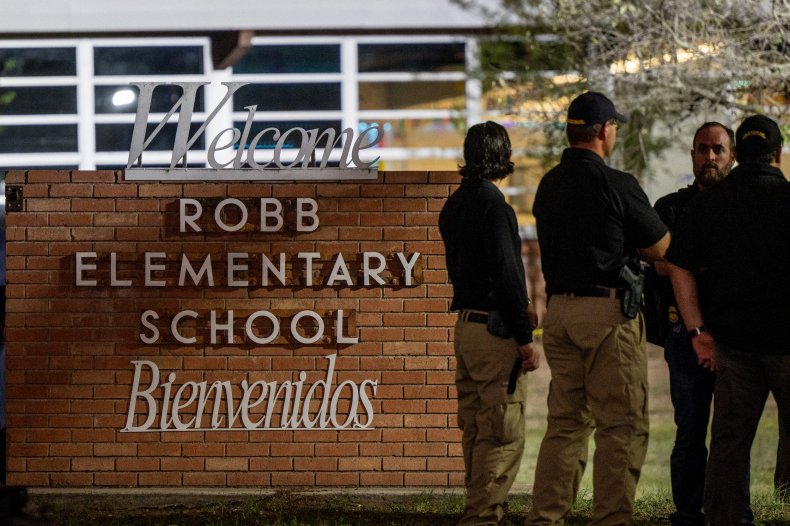 A Border Patrol agent who was working nearby rushed into the school without waiting for backup and shot and killed the gunman, a law enforcement source said. The agent was wounded but able to walk out of the school, the source said.
Ramos reportedly posted pictures of assault rifles and an ammunition magazine to his Instagram account. A source confirmed to Newsweekthat Instagram's parent company Meta deleted the account after Abbott identified Ramos as the shooter.
At least 19 children and two adults were killed in Tuesday's shooting, making it the deadliest school shooting in the U.S. since a gunman killed 20 children and six adults at Sandy Hook Elementary in Newtown, Connecticut, in December 2012.
And it came just 10 days after a deadly rampage at a supermarket in Buffalo, New York, where a gunman predominantly targeted Black people in what authorities said was a hate crime.
Update 5/25/22, 9:10 a.m. ET: This article has been updated to add a link to Newsweek's fact check about the shooter.