Sarah Huckabee Sanders Avoids Question About Taking Over Sean Spicer's Job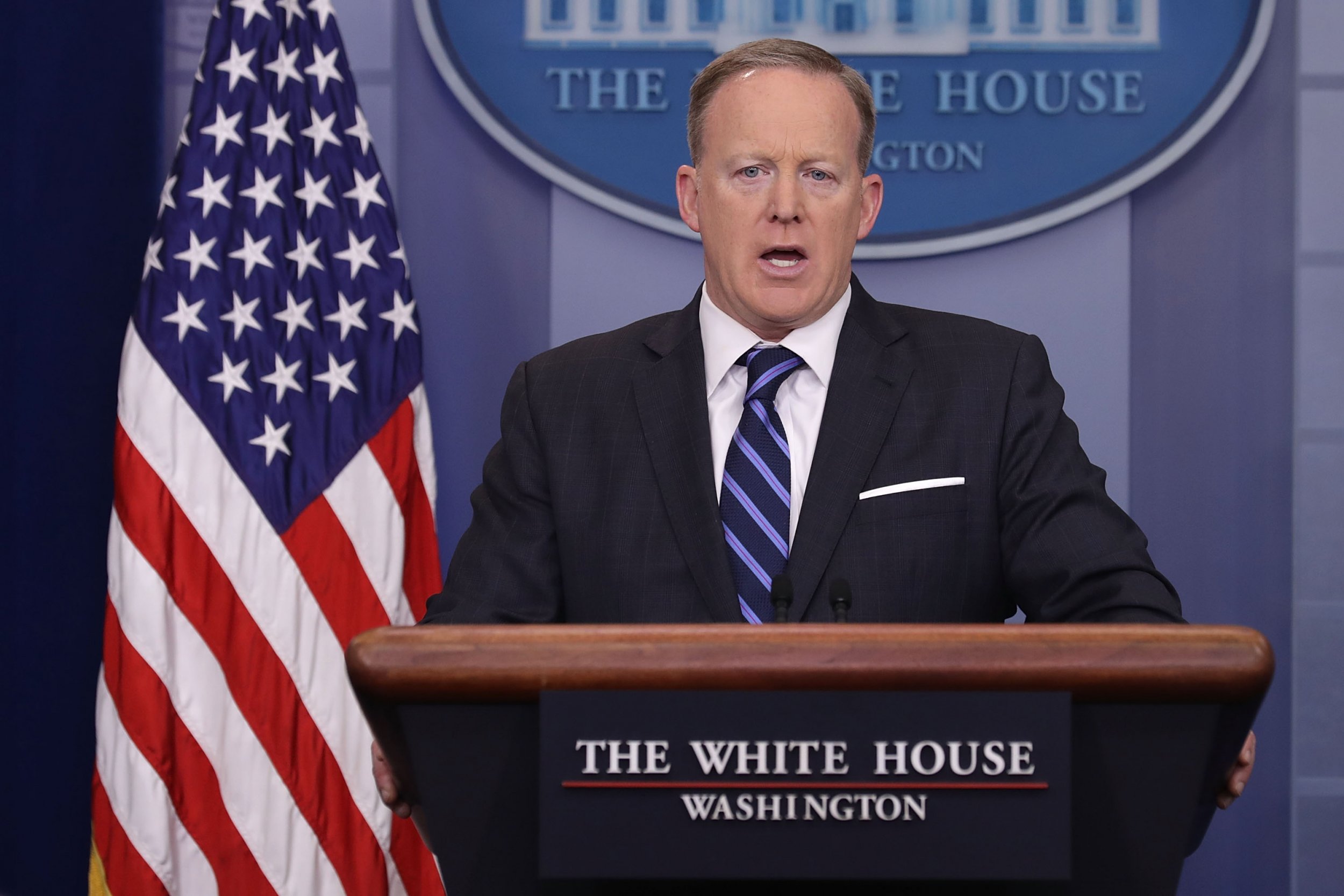 Deputy White House Press Secretary Sarah Huckabee Sanders has dodged questions over whether she will replace her boss, Sean Spicer.
The embattled White House press secretary's role may be up for grabs as President Donald Trump mulls a shake-up of key staff, but Spicer is also rumored to be under consideration for the vacant role of communications director—in both cases leaving the press secretary role vacant.
"Look, we all serve at the pleasure of the president," Huckabee Sanders told Fox News in an interview on Wednesday, when she was asked whether she would assume Spicer's role.
"Right now, I'm trying to be the very best I can in the job I have," she added.
However, the deputy press secretary also appeared to suggest she would not refuse any role that was offered by Trump, adding she thought it was unlikely that "a lot of people turn the president down on anything he asks them to do."
Spicer was thought to be on unsteady ground in his role, given his temperamental press briefings and Trump's own suggestion that he would rather run such briefings himself.
Speaking in an interview with Jeanine Pirro on Fox News in May, Trump was asked about how he would handle media briefings, and responded, "We don't have press conferences, we just don't have them, unless I have them every two weeks and I do them myself. I think it's a good idea."
His comments led many to believe Spicer was among those people Trump was reportedly considering letting go, amid rumors he is unhappy with his current team.
But more recently, it has been suggested that Spicer will retain a role with the president's team but will be moved away from press briefings as part of a shake-up of the communications team, Bloomberg reported, citing several people with knowledge of the potential move.
Such a step could see Spicer take the mantle of communications director, moving into a more strategy-based role that will potentially enable him avoid some of the famous gaffes he has made during press briefings.