Anthony Scaramucci Says Trump's Team Are Covering up President's Mental Decline: 'He is in Full-Blown Meltdown'
The confused pronouncements by Donald Trump about Hurricane Dorian are further evidence of the president's mental decline and the Republican Party must come to his aid for the good of the country, his former communications chief has said.
Anthony Scaramucci lost his post as White House director of communications after only 11 days when his criticism of White House officials was made public.
Author of the book Trump: The Blue Collar President, about his three years working with Trump on the campaign trail and as part of his transition team, Scaramucci is now a vehement critic of his former boss and has repeatedly raised questions about his mental acuity.
He told CNN that Trump's confusion about the Category-5 storm buffeting the south-eastern coast of the U.S., highlighted the need for those close to the president to step in to help him for the sake of the country.
Trump had mistakenly tweeted that Alabama would be in the firing line of the storm after it hit the Bahamas.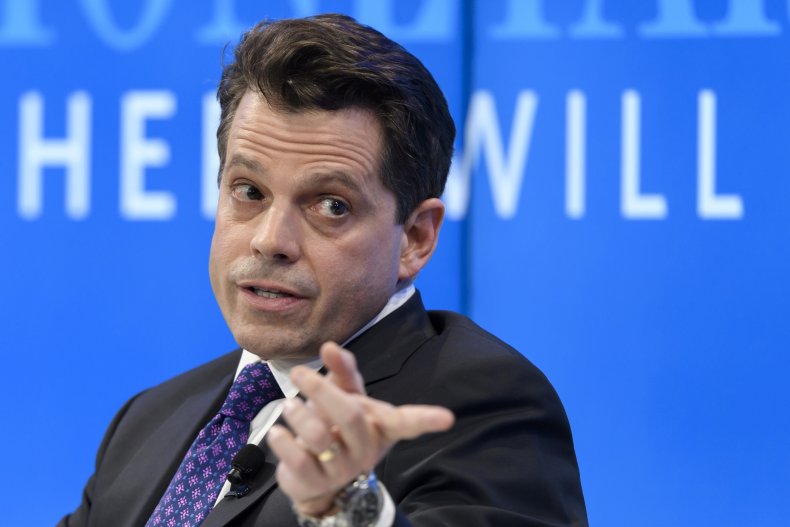 CNN also played two clips which contrasted Trump's statement at a rally in May about a Category-5 hurricane with a press conference sound bite this week in which he said he could not remember if he had heard of such a storm.
Scaramucci told the network that the president is on "replay mode" in which he has a few phrases "he repeatedly uses."
"Not remembering that he had heard of a Category-5 hurricane is emblematic of what's going on in terms of the mental decline," he said.
"If you look at a whole pattern of speech and you look at the whole deterioration of his syntax and the way he's talking... you're saying, 'Okay, the guy is obviously in mental decline,'" he said.
"But what I find sad and troubling about the whole thing is that he's got a group of people around him that are supposedly loyal to him and like him, that they're not addressing it and they're not evaluating it...There's a little bit of sadness to the whole thing.
"So for me, I'm looking at that, the guy is obviously in mental decline...He is in full-blown meltdown and you have a group of people who have made a decision that they are going to cover this up as opposed to clean it up," Scaramucci added.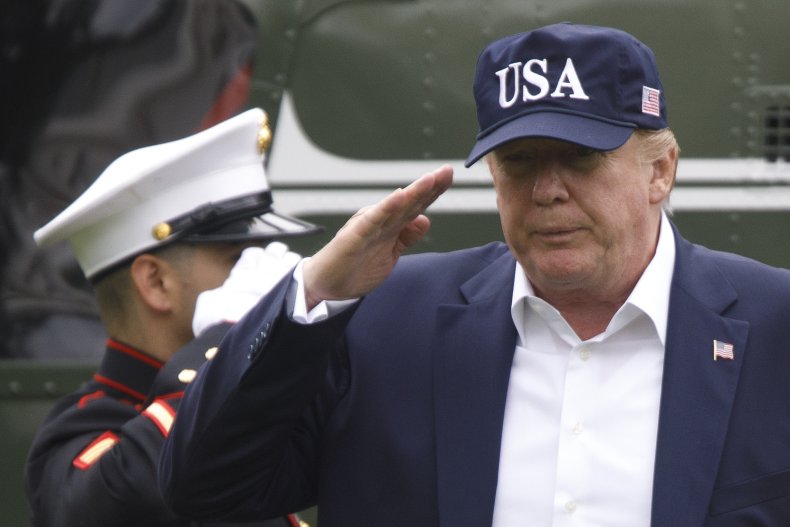 He said that the Republicans had a responsibility to the nation to get Trump psychologically evaluated and if he is mentally fine, they should publicly say so.
"It's way worse today than it was three years ago and it's going to get way worse in about six months."
He predicted that Trump's popularity would continue to slump and he would eventually drop out of his re-election campaign.
"It's not clear to me that he's going to make it," Scaramucci said. "I still predict that poll numbers are going to go much lower, and I predict that, like Lyndon Johnson, before he gets there."
"He's going to continue to disassemble, he's going to amp up the bullying and the nastiness and it's going to turn off at least another 10 percent of his base," Scaramucci added, "and then it's basically over."
Last month, Dr. Lance Dodes, former assistant psychiatry professor at Harvard Medical School, sounded the alarm about Trump's state of mind after the president publicly mused whether the U.S. could purchase Greenland from Denmark.
Dodes told MSNBC: "There's something fundamentally different about him from normal people. It's a psychotic-like state. The more you press him, the more you see how disorganized and empty he is."