The Roger Stone trial may hold an important clue as to who was at the other end of the line in calls between Rudy Giuliani's phone and a mysterious "-1" number that shows up on records unearthed by the House Intelligence Committee and published in its impeachment report.
President Donald Trump's personal lawyer Giuliani is at the center of the impeachment inquiry's evidence that the U.S. leader solicited foreign interference in the 2020 election for his own personal gain. Trump denies any wrongdoing.
"We can see in the Roger Stone trial that when Roger Stone was in communication with the president it showed up as a -1 number. Whether that's the same situation here we don't know but we're trying to find out," Schiff, a California Democrat, told MSNBC on Tuesday.
"It is worth noting, however, that Rudy Giuliani has one client in the White House and, of course, that's the president. So, this is part of the picture that we continue to investigate. But given that the evidence against the president is already overwhelming we're not prepared to let it slow us down."
The White House did not respond immediately to Newsweek's request for comment. Neither did a lawyer for Giuliani.
On Wednesday, Giuliani tweeted: "The mere fact I had numerous calls with the White House does not establish any specific topic. Remember, I'm the President's attorney."
Roger Stone, a political consultant and former Trump campaign aide, was convicted in November on charges that stemmed from the Mueller investigation, including lying to Congress, obstruction, and witness tampering. Stone faces sentencing in February.
Giuliani was working to dig up dirt in Ukraine on former Vice President Joe Biden, a leading 2020 candidate, and the Democratic Party. At the same time, Trump was pushing Ukraine to open spurious corruption investigations into Biden and the Democrats.
The president is accused of withholding $391 million of military aid and offering a White House visit for Ukraine's President Volodymyr Zelenskiy to coerce his counterpart into opening the investigations and making a public announcement.
Phone records released in the intelligence panel's report detailing the case for Trump's impeachment over his alleged misconduct show Giuliani was in regular contact with the White House.
That contact included calls with the Office of Management and Budget, led by Mick Mulvaney, which was handling the hold on Ukraine's security aid. Giuliani also had calls with his indicted associate Lev Parnas with whom he was working on the alleged Ukraine scheme.
But the focus is on calls between Giuliani and a "-1" number.
"Later on the evening of August 8, Eastern Time, Mr. Giuliani sent a text message to a phone number associated with the White House," says the intelligence committee's report detailing one example of one such contact.
"Approximately one hour 15 minutes later, someone using an unidentified number ('-1') dialed Mr. Giuliani three times in rapid succession.
"Less than three minutes later, Mr. Giuliani dialed the White House switchboard for the White House Situation Room. When the call did not connect, Mr. Giuliani immediately dialed another general number for the White House switchboard and connected for 47 seconds.
"Approximately 16 minutes later, someone using the "-1" number called Mr. Giuliani and connected for just over four minutes."
A partial transcript of a July 25 call between Trump and Zelenskiy, released by the White House, shows the U.S. leader urging his Ukrainian counterpart to speak with Giuliani about the investigations he wanted.
Witnesses to the impeachment inquiry testified that they understood Giuliani to be working on behalf of the president when acting in Ukraine.
"If we wanted to get anything done on Ukraine it was apparent to us we needed to talk to Rudy," U.S. Ambassador to the EU Gordon Sondland, who confirmed that he thought Giuliani spoke for Trump, told the inquiry.
But Trump has denied directing Giuliani in his Ukraine activities. The president says he wanted nothing from Ukraine and was legitimately chasing allegations of corruption.
The House Judiciary Committee now has the intelligence panel report and is about to begin its own impeachment inquiry hearings with expert witnesses on the Constitution.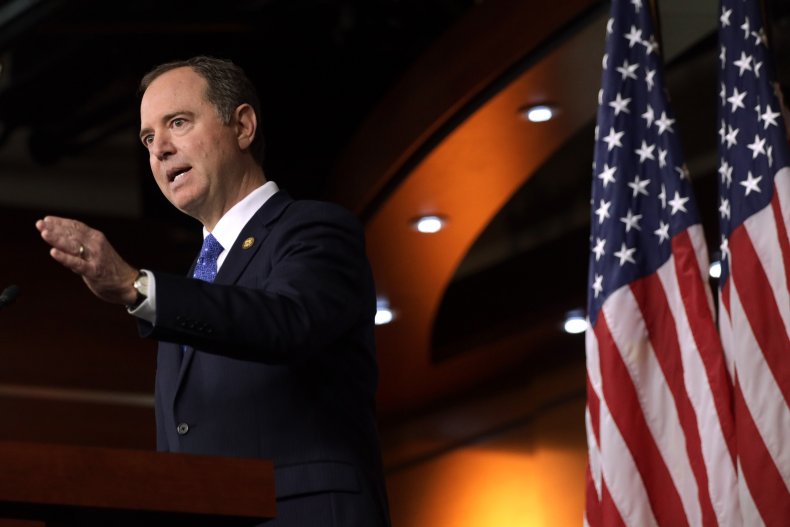 This article was updated with a tweet by Giuliani.