Action film star and former California Governor Arnold Schwarzenegger has said, "Screw your freedom," while telling people to follow regulations meant to slow the spread of COVID-19.
"There is a virus here. It kills people, and the only way we prevent it is get vaccinated, get masks, do social distancing, washing your hands all the time and not just to think about, 'Well, my freedom is being kind of disturbed here.' No, screw your freedom," Schwarzenegger said in a video posted Wednesday.
He continued by saying that people don't have the right to do whatever they want when their actions can kill others. He compared obeying COVID-19 regulations to obeying traffic lights. Both are meant to reduce deaths, he said, but most people wouldn't ignore a traffic light out of a sense of personal freedom.
"Yeah, you have the freedom to wear no mask, but you know something: You're a schmuck for not wearing a mask because you're supposed to protect your fellow members around you," he added. "It's just that simple."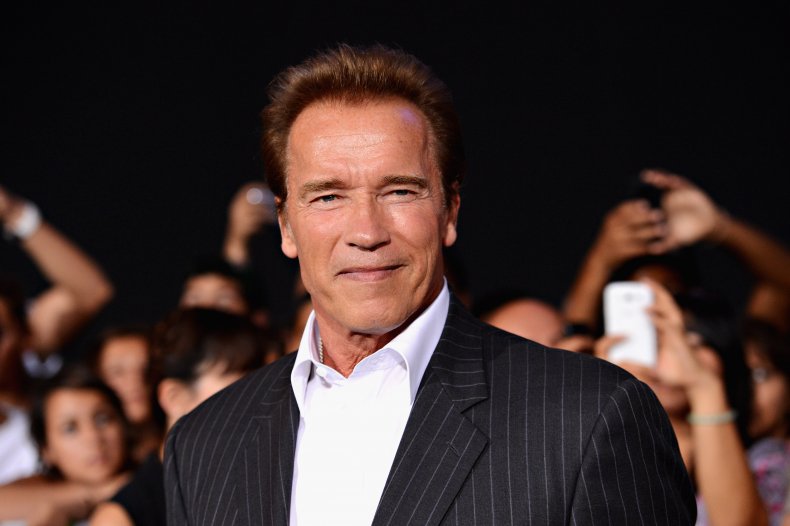 Schwarzenegger made his comments while appearing in a video to discuss Here, Right Matters, a new memoir by Lieutenant Colonel Alexander Vindman. Vindman is best known as the National Security Council director who reported the 2018 phone call to the Ukrainian president that led to the first impeachment of then-President Donald Trump.
During the video, CNN journalist Bianna Golodryga asked Schwarzenegger what compelled the former governor to write a January Facebook post about COVID-19 which recently went viral once again. In the post, Schwarzenegger urged people to follow the guidance of medical experts like infectious diseases expert Dr. Anthony Fauci rather than following advice presented on social media.
"[They] have studied diseases and vaccines for their entire lives.... None of us are going to learn more than them by watching a few hours of videos," Schwarzenegger wrote in his post. "It's simple.... If you have a heart attack you don't check your Facebook group, you call an ambulance."
Schwarzenegger said he wrote the post after seeing many people vocally opposed to wearing face masks, vaccines and other social distancing measures.
"I don't want to villainize anyone," he told Golodryga. "But I just want to tell everyone: Let's work together and let's stop fighting because there is a virus."
Schwarzenegger's home state of California is the state with the highest overall number of COVID-19 cases and related deaths nationwide. As of August 11, the state has reported over 4.16 million cases and 64,838 deaths since the pandemic began.
His state has also instituted a mask mandate for all school students and a vaccine mandate for all teachers. A parents group has sued the state's governor and top health officials, calling them unnecessary and harmful to children. Children currently make up about 15 percent of the nation's total COVID-19 cases.
Newsweek contacted Schwarzenegger's representatives for comment.