'The Sea Beast' Voice Cast: The Actors Joining Karl Urban in Animated Film
Netflix is setting out on a swashbuckling adventure full of monsters, pirates, and family in The Sea Beast.
The family film was directed by Academy Award-winner Chris Williams, who previously directed Big Hero 6 and also worked on Disney hit Moana.
As to be expected of an animated feature, The Sea Beast features a host of characters whose voices will sound familiar. Here is everything you need to know about the film's A-list voice cast.
The Sea Beast Voice Cast: All the Stars Joining Karl Urban in Animated Film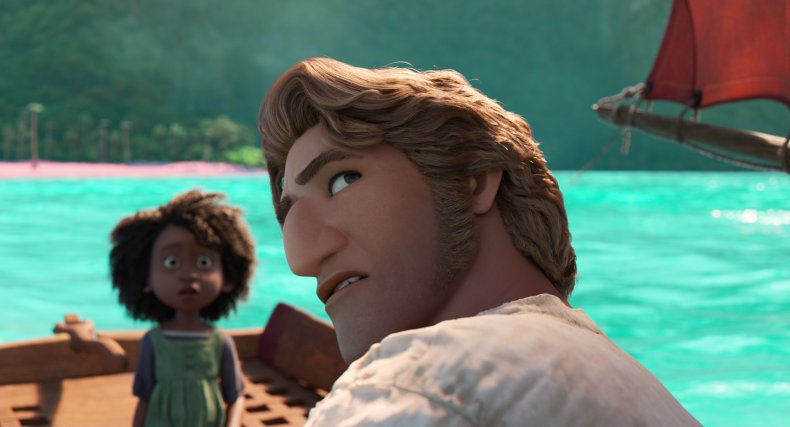 The Sea Beast follows a young girl named Maisie Brumble who decides to stow away on the ship of Captain Crow to learn from world-famous sea monster hunter Jacob Holland.
Jacob and the crew of the Inevitable are tasked by the King and Queen with capturing the fabled Red Bluster, the most infamous of all sea creatures. As soon as they embark on their most dangerous adventure yet, they realize Maisie has snuck aboard.
Unable to get rid of her at sea, Maisie ingratiates herself upon Jacob so that she too can become the world's best sea monster hunter but quickly becomes a thorn in his side, at which point the pair embark onto an unexpected adventure of their own.
Karl Urban takes on the role of Jacob and stars opposite Zaris-Angel Hator, who portrays Maisie in her voice-acting debut.
Captain Crow is voiced by Jared Harris, while Marianne Jean-Baptiste plays the Inevitable's officer Sarah Sharpe.
Other notable actors to feature in The Sea Beast include Downton Abbey star Jim Carter, who voices the King, and Dan Stevens, who takes on the role of Admiral Hornagold.
Helen Sadler takes on three roles in the film as she voices Matron, Ms. Merino, and a cart driver, while Doon Mackichan portrays the Queen.
Here is the Full Voice Cast for The Sea Beast:
Zaris-Angel Hator plays Maisie Brumble
Karl Urban plays Jacob Holland
Jared Harris plays Captain Crow
Marianne Jean-Baptiste plays Sarah Sharpe
Xana Tang plays Lea The Lookout
Helen Sadler plays Matron, Ms. Merino, and Cart Driver
Alex Wyndham plays Sailor #1 and #2
Brian T. Delaney plays Jim Nicklebones
Ian Mercer plays Old Nick
Shannon Chan-Kent plays Fen
Max Mittelman plays Young Sailor
Paul Chowdhry plays Surgeon
Jim Carter plays the King
Doon Mackichan plays the Queen
Dan Stevens plays Admiral Hornagold
Rajia Baroudi plays the General
Kathy Burke plays Gwen Batterbie
Benjamin Plessala plays Child 1
Somali Rose plays Child 2
Kaya McLean plays Child 3
Davis Pak plays Child 4
The Sea Beast will premiere on Netflix on Friday, July 8.