Sean Hannity: WikiLeaks 'Never Printed a Single Thing Proven Untrue in 12 Years,' Much Better Than 'Fake News Media'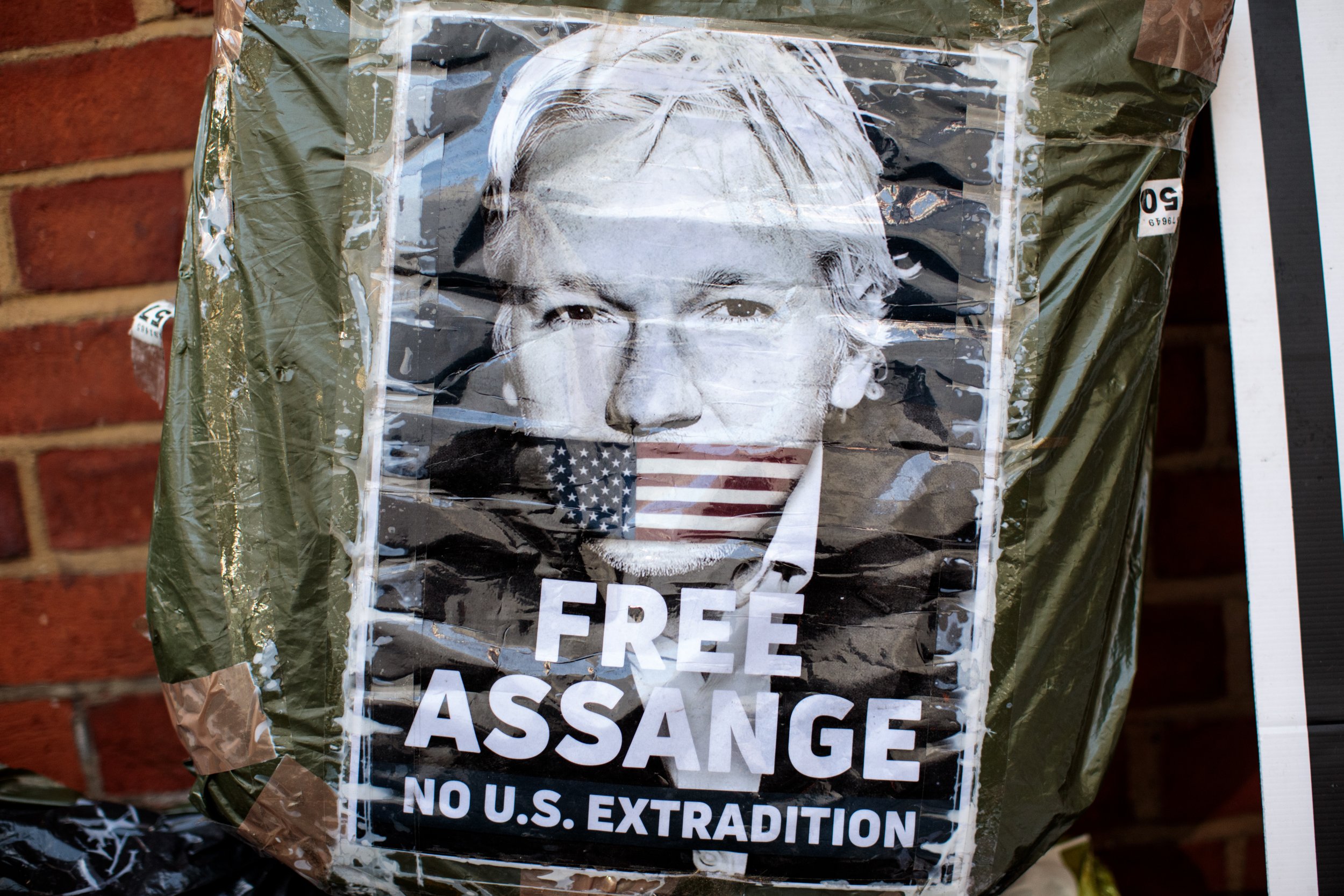 Fox News host Sean Hannity gave a spirited defense of detained WikiLeaks co-founder Julian Assange on Thursday, claiming his organization's track record was far more impressive than that of the mainstream media.
Hannity discussed Assange's arrest and removal from the Ecuadorian embassy in London—where he had sought refuge for seven years—in the opening monologue of his Thursday evening show.
Assange was arrested by British police and accused of failing to surrender to a court. It was later revealed that American authorities are charging him with conspiracy to commit computer intrusion and hoping to extradite him to the U.S. The charges are related to classified material leaked by whistleblower Chelsea Manning.
The Fox News star, who reportedly deleted all tweets referring to Assange and WikiLeaks as the Australian was taken into custody on Thursday, first defended President Donald Trump's claim that he knew "nothing about WikiLeaks," despite the evidence proving otherwise. Hannity claimed the comment simply meant he was leaving all decisions regarding Assange to the Department of Justice.
Hannity argued that "Assange said that he was acting as a journalist, publishing information provided to him from his sources," when accused of involvement in leaking emails from the Democratic National Congress and Hillary Clinton campaign chairman John Podesta in 2016.
He then went on to claim that Assange and WikiLeaks had been consistently accurate. "As a matter of fact, if you look at WikiLeaks' record, they never printed a single thing proven untrue in 12 years," Hannity said. "Whether you like their work or don't. That's a better track record than the fake news media mob here in America that has been doing nothing but lying and peddling you conspiracy theories for two-and-a-half years."
Hannity—who once invited Assange to host his radio show—said the activist's case brings up "a fascinating legal issue about the freedom of the press in this country."
Referring to the 1971 Supreme Court ruling regarding the Pentagon Papers, Hannity explained that "media outlets could publish stolen materials as long as they didn't conspire to steal the information." He added, "I went to the Ecuadorian embassy in London. I asked assange about Russian sources. Assange said he didn't steal the DNC or Podesta emails and the source wasn't a government entity. I asked him specifically about Russia."
He then suggested that if Assange was truly working with Russia, special counsel Robert Mueller surely would have wished to interview him. After all, Hannity argued, Assange "could have been the guy that offered computer forensics that would prove exactly where that information came from… Mueller didn't take the time to ask?"
Indictments from, and reporting on Mueller's investigation into alleged Russian meddling in the 2016 presidential election have shown that Russian hackers, linked to the country's military intelligence directorate (GRU), were involved in stealing the DNC and Podesta emails.
Mueller indictments also show that WikiLeaks had contact with Russian online persona Guccifer 2.0—revealed to be a GRU officer—and that stolen emails were sent to WikiLeaks the following month.