Sean Hannity Net Worth: Fox News Host Linked to Shell Companies that Bought $90 Million Worth of Properties
Updated | Fox News host Sean Hannity is linked to shell companies which have spent at least $90 million on hundreds of homes across America, and he had help building his property empire from the federal housing department.
This is according to a report by The Guardian, which said it reviewed public documents to identify Hannity as the beneficial owner of shell companies which own more than 870 properties ranging from luxury mansions to cheap rentals. Those purchases were made over the past decade.
The report raises ethics questions for Hannity, who did not disclose any commercial relationship with the U.S. Department for Housing and Urban Development (HUD) when interviewing Ben Carson, its secretary, on his highly-popular Fox News show.
HUD's support for Hannity's investments came in the form of insurance for millions of dollars' worth of mortgages.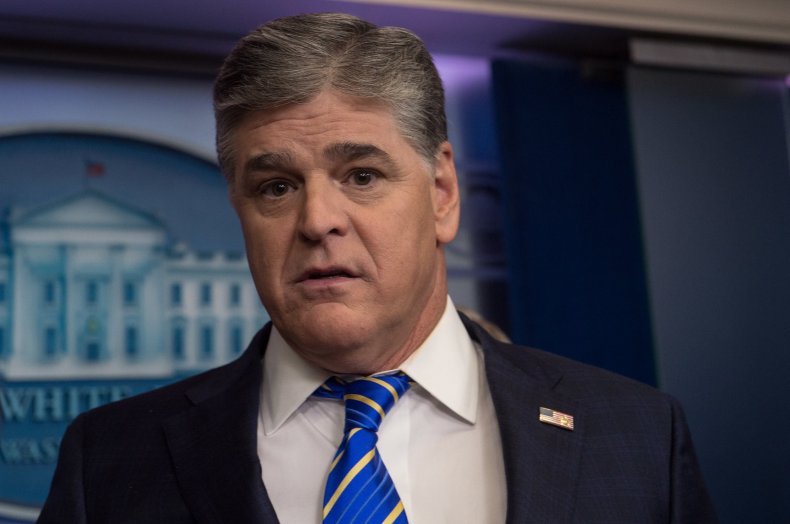 "It is ironic that I am being attacked for investing my personal money in communities that badly need such investment and in which, I am sure, those attacking me have not invested their money," Sean Hannity said in a statement provided to Newsweek.
"The fact is, these are investments that I do not individually select, control, or know the details about; except that obviously I believe in putting my money to work in communities that otherwise struggle to receive such support.
"I have never discussed with anybody at HUD the original loans that were obtained in the Obama years, nor the subsequent refinance of such loans, as they are a private matter.
"I had no role in, or responsibility for, any HUD involvement in any of these investments. I can say that every rigorous process and strict standard of improvement requirements were followed; all were met, fulfilled and inspected.
"The LLC's are REAL companies that spend real investment money on real properties."
HUD did not respond to a request for comment.
HUD Secretary Carson appeared on Hannity's show in June 2017. Hannity, who gave a sympathetic and praiseworthy interview, told him he is doing "a good job" and did not make public his commercial interests. They both agreed on the importance of home ownership and supporting people to achieve this.
"Knowing you as well as I do, you're going to think out of the box," Hannity said. "This is going to be different. Whatever you do, I expect something very innovative."
Hannity called Carson "a good man" and that he wished him "all the best."
"You've got to come see us," Hannity said at the end of the interview. "You don't even take my calls anymore," the host joked. "He becomes a HUD secretary—that's it, Hannity's out!"
The report is the latest embarrassment for Hannity, who hosted America's most-watched cable news show in 2017 and Forbes said earned $36 million that same year, after it emerged he is a client of Michael Cohen, President Trump's longtime attorney.
Hannity failed to disclose his relationship with Trump's embattled lawyer and fixer despite using his show to promote the president and defend Cohen multiple times.
The conservative host was named in court as a client of Cohen's after an FBI raid of the lawyer's office found documents with his name on. Cohen is under investigation over hush payments made to keep women quiet about alleged affairs with Trump.
But Hannity denied any formal relationship with Cohen, saying the two spoke about real estate matters. "Michael Cohen never represented me in any legal matter," Hannity told viewers of his show, referring to reports of their relationship as "wild speculation."
"I never retained his services. I never received an invoice. I never paid Michael Cohen for legal fees. I did have occasional brief conversations with Michael Cohen—he's a great attorney—about legal questions I had, or I was looking for input or perspective.
"My discussions with Michael Cohen never rose to any level that I needed to tell anyone that I was asking him questions.
"And to be absolutely clear: They never involved any matter, any—sorry to disappoint so many—matter between me or third parties, or third groups, at all.
"My questions, exclusively almost, focused on real estate. I said many times on my radio show, I hate the stock market. I prefer real estate. Michael knows real estate."
This article was updated to include a statement from Sean Hannity.