Sean Spicer to Return to White House Press Briefings, but You Still Can't See Him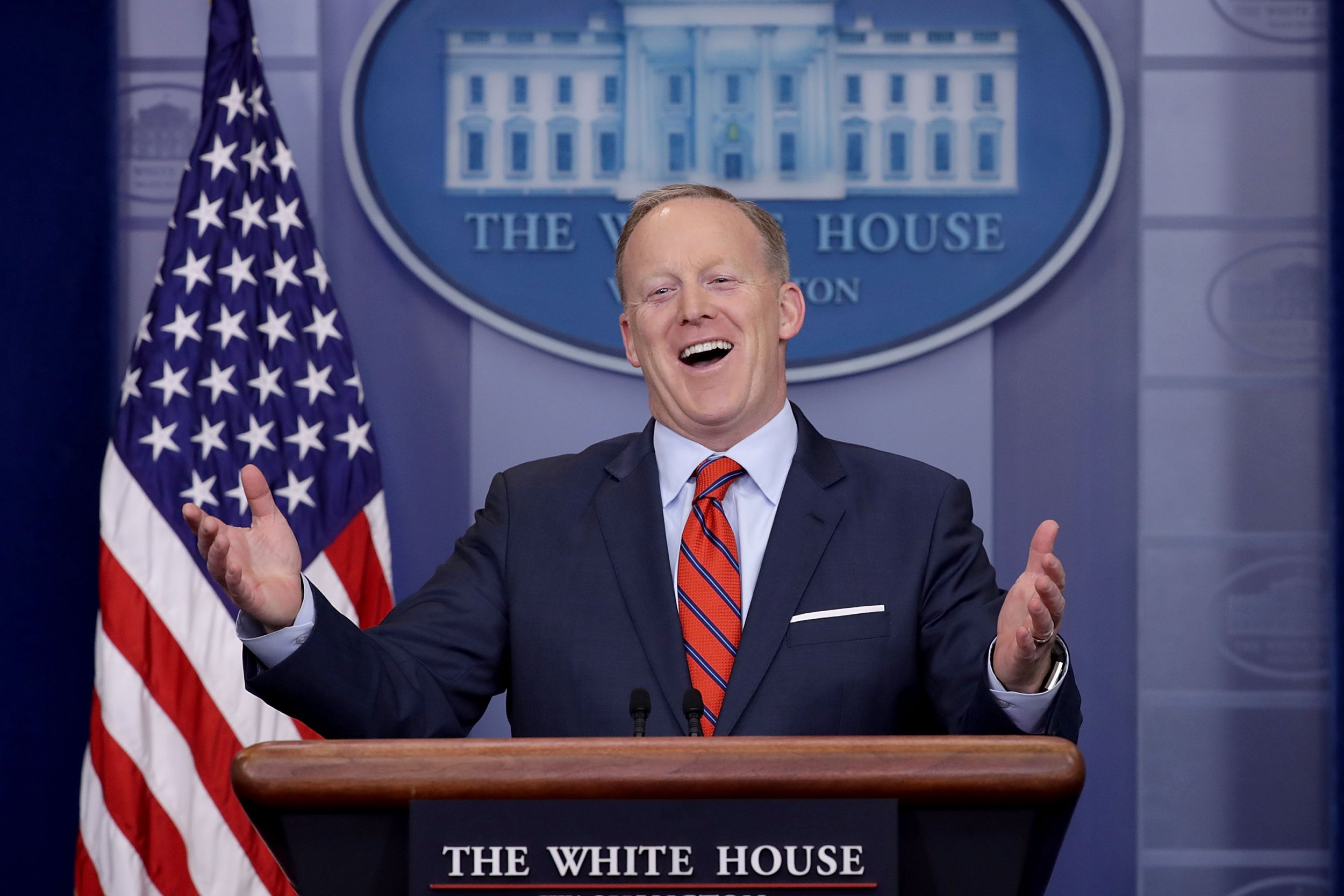 He's back.
After weeks in the White House wilderness, Sean Spicer is scheduled to take to the podium for Monday's press briefing, according to multiple reports from White House correspondents.
But only those in the James S. Brady Press Briefing Room will be able to see the White House press secretary, as the briefing will be held off-camera, as is becoming increasingly common amid the Trump administration's continuous battles with what the president has dubbed the "Fake News media."
Spicer's whereabouts have been a point of curiosity—and, in some cases, concern—among observers and commentators, including Democratic Representative Maxine Waters, whose tweet on the matter has been retweeted almost 9,000 times since Friday.
Of late, he has been replaced in the daily press briefings by Sarah Huckabee Sanders, his deputy, and there have been reports that he is interviewing for his replacement as he prepares to take a less public role in the administration's communications team.
Following Spicer's public meltdown in the wake of Trump's firing of former FBI Director James Comey—when he hid in the bushes at the White House before giving a short briefing—the press secretary has also faced several public humiliations. Trump left Spicer, a devout Catholic, out of his entourage that met with Pope Francis in May; and Steve Bannon, a senior Trump adviser (who at one point also appeared to have fallen out of favor with the president), answered that Spicer "got fatter" when asked by The Atlantic as to why the press briefings were increasingly been conducted off camera.
Monday's briefing will be Spicer's first at the White House since June 28, according to political news site The Hill. President Trump was touring Europe for the G20 Summit July 5-8 and traveled to France last Thursday and Friday to meet with French President Emmanuel Macron, meaning there were no press briefings in Washington on those days.