Second Stimulus Check Could Be Coming After Trump, Republicans Warm to Idea
As high unemployment rates stretch on amid the recession triggered by the coronavirus pandemic, President Donald Trump's willingness to send Americans a second round of individual stimulus checks appears to have persuaded some Republican lawmakers to change their minds and back the idea, too.
GOP senators Tuesday indicated support, or at least openness, for distributing additional money, similar to how the $2 trillion package in March did by giving $1,200 to most individuals, $2,400 to couples and $500 for each child.
"If we can get some discretionary money into the market and the economy, that'd be a pretty good thing," said Senator Kevin Cramer (R-N.D.).
Senator Thom Tillis (R-N.C.) also responded in the affirmative, although he suggested the checks should not extend to as many people this time around.
"We need targeted tailoring of any kind of stimulus measures if we really want to get it to the people who are hurting the most," he said.
Treasury Secretary Steven Mnuchin, who lunched with Republican senators on Capitol Hill Tuesday, said more direct payments into American's pockets was "one of the things we're discussing."
The modest enthusiasm Republicans began to show for another round of checks came after Trump said he expects to include the direct payments in a "very generous" package—a reminder of the influence that Trump wields as the party's leader.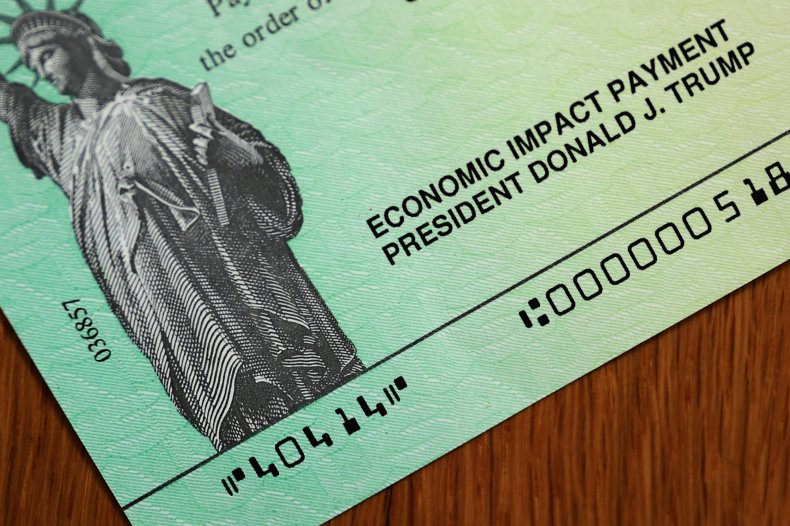 "It'll be very good, it'll be very generous," Trump told E. W. Scripps on Monday, declining to offer a specific dollar amount for the checks or overall bill. "You'll find out about it."
Democrats have advocated for the GOP-led Senate to consider a $3 trillion package approved by the House in May, which includes a second round of checks. But the overall bill, which includes hazard pay for essential workers and extending unemployment benefits, has far less support than the checks. The next bipartisan stimulus isn't expected to come until likely late July, as Congress tries to salvage a struggling police reform endeavor and the Senate prepares for a lengthy July 4 break.
But while Trump and some Republicans are warming to the idea of handing Americans more spending money to restart the economy, other Republicans, including some in leadership, remain far more hesitant to embrace an idea that would further skyrocket the national debt. Others are outright opposed.
The GOP lawmakers suggested other measures, such as addressing unemployment insurance or money for certain businesses, would provide greater economic relief.
"I'm still trying to figure out if that's going to be needed," said Senator James Lankford (R-Okla.), while Senator James Inhofe (R-Okla.) said it was still "too early" to know about checks but that they are "something that we're talking about right now."
Senator Roy Blunt (R-Mo.), the No. 4 Republican, said "we'll see" about direct payments, adding that any additional aid from Congress should be designed with "rescue to recovery" in mind.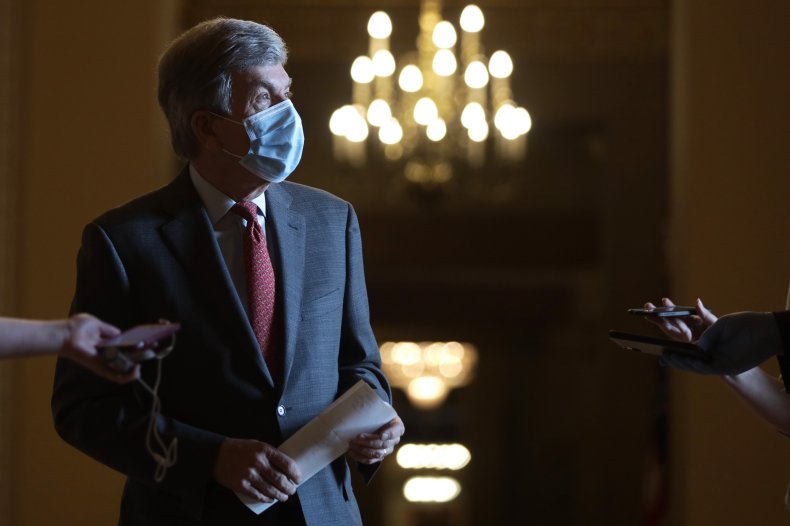 "Let's get people back to work. I think that's a better way," said Senator Mike Rounds (R-S.D.). "My understanding is that a lot of the stimulus checks that have gone out right now, people have been saving money they've actually been putting into their savings account, which tells you that people are concerned about what's going on."
Many Republicans have floated the idea of including a proposal similar to a "return-to-work bonus" spearheaded by Senator Rob Portman (R-Ohio), which GOP lawmakers said would incentivize Americans to head back to work and leave behind their jobless benefits. The $600 per week federal boost to unemployment insurance ends at the end of July, another subject area where the two political parties diverge as many Republicans want it to expire while Democrats want it extended.
Portman signaled another round of checks is "possible" but would depend on the economic and jobless figures in the weeks to come. He suggested the stimulus money would pair well with a payroll tax cut, something Trump has long pushed for, even before the pandemic.
Senator Mitt Romney (R-Utah) said that his preference would be to offer a limited extension of the jobless benefits, make more adjustments to the Paycheck Protection Program that helps struggling businesses stay afloat and allow states more flexibility in how they're permitted to use funds that were already appropriated.
Romney, like many of his Republican colleagues, remained opposed to dishing out more direct stimulus checks.