Why Is Jason Momoa's 'See' Ending After Season 3?
See, one of Apple TV+'s first shows that launched with the platform in 2019, is officially coming to end. Season 3 will be the sci-fi show's last outing, which is set for release on Friday, August 26 with eight episodes.
See, follows the story of tribe leaders Baba Voss (Jason Momoa) and Paris (Alfre Woodard) living in a post-apocalyptic dystopia where some of its members have the mythical power to see. When rumors of those with the "power to see" a witch-hunt ensues and Baba must do everything to protect his tribe.
It is bittersweet that the highly-anticipated third season finally has a release date but unfortunately, it is coupled with the news See Season 3 will last.
Why is See ending on Apple TV+ after Season 3? Newsweek has everything you need to know.
Why Is See Ending After Season 3?
For now, an official reason for See's ending on Apple TV+ has not been announced by star Jason Momoa or Apple TV+.
However, it seems as if the end was naturally in sight for See and Season 3 was the right time to bring the show to a close.
Showrunner and executive producer Jonathan Tropper echoed these sentiments in a statement, reported by TVLine, stating they have brought a "deeply satisfying conclusion" to the story.
"We are thrilled to share this epic final chapter of See, which delivers all the intense drama, riveting action and heartfelt emotion fans have come to expect, as well as what we think is a deeply satisfying conclusion to our story," he said. "Building a world without sight was a particularly unique and continuous challenge that was met through the passionate and thoughtful collaboration of a phenomenally talented and diverse team both in front of and behind the camera."
"The show has been a monumental labor of love for all involved, and we are eternally grateful for the way See has been embraced by viewers around the world," Tropper added.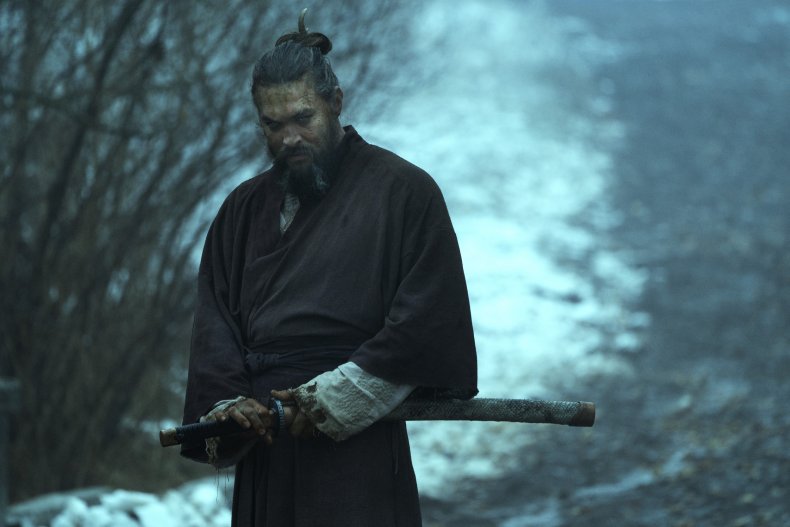 The show's cancelation may not come as a huge surprise to fans, considering Tropper had posted on Instagram back in November 2021 that the cast and crew of See had "shot our last shot."
The final series is set to premiere on Friday, August 26 on Apple TV+, with episodes dropping every Friday on the platform.
See Season 3 is set to pick up from the events of the Season 2 finale, which saw Baba Voss defeat his brother Edo (Dave Bautista) and leave the world he loved behind to live an isolated life in the forest.
The synopsis for Season 3 teases Baba's new way of life is under threat from a Trivantian scientist, forcing him to return to Paya.
It reads: "when a Trivantian scientist develops a new and devastating form of sighted weaponry that threatens the future of humanity, Baba returns to Paya in order to protect his tribe once more."
Aquaman star Momoa, who plays Baba Voss in See, has not formally addressed why the show is ending but did post a clip of the trailer on his personal Instagram with the caption: "stoked for everyone to SEE. The final chapter of #SEE begins August 26 on @AppleTVPlus."
To watch See Season 3, you must be an Apple TV+ customer. You can subscribe now for $4.99 / £4.99 / €4.99 now.
Additionally, as you await the final season of See, you can watch the first two seasons of See on Apple TV+ now at your leisure.
See Season 3 premieres Friday, August 26 on Apple TV+