What Jason Oppenheim Said About His Break-Up with 'Selling Sunset's' Chrishell Stause
Selling Sunset Season 5 on Netflix begins with former playboy Jason Oppenheim appearing to settle down with girlfriend (and employee) Chrishell Stause. However, as fans of the Netflix show know, the pair have broken up since filming the show.
Jason Oppenheim and Chrishell Stause went public with their relationship in July 2021, but had broken up by the end of the year.
Oppenheim has since given a number of interviews where he has spoken about what went down, and where their relationship is now.
The Netflix star mostly recently told E! That he "still love[d]" Chrishell, and that is not the first time he has spoken about his heartbreak following the end of the relationship.
What Has Jason Oppenheim Said Since Breaking Up With Chrishell Stause?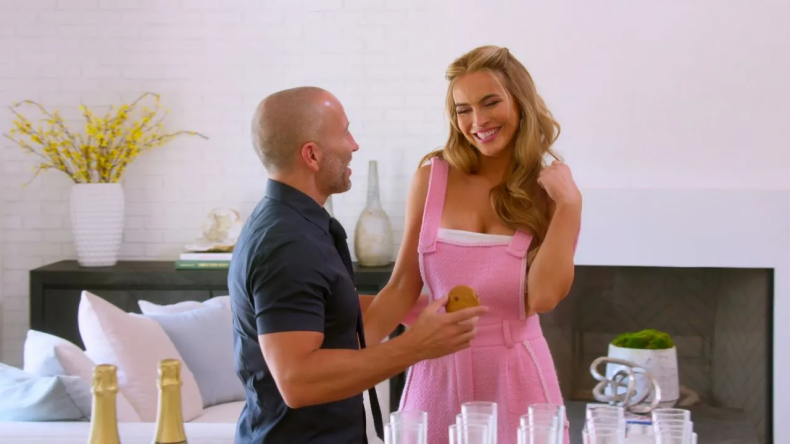 In that E! piece, the realtor said of the situation: "I've had very few serious relationships and, in many ways, this was the most serious. It felt real and deep and loving. I still love her, obviously, so it has definitely been an extremely difficult process for me."
In Selling Sunset Season 5, many of Chrishell co-workers at The Oppenheim Group express their surprise that Jason suddenly seemed open to having a family. But, per Chrishell's Instagram post about the break-up, it was this that led the couple to part ways.
The former soap opera actor posted: "Jason was and is my best friend, and other than our ideas for family ultimately not being aligned, the amount of respect and love we have for each other will not change going forward."
Around the same time, Jason released his own statement about the split, writing on his Instagram Stories: "While Chrishell and I are no longer together, we remain best friends and we will always love and support one another.
"She was the most amazing girlfriend I've ever had, and it was the happiest and most fulfilling relationship of my life. While we have different wants regarding a family, we continue to have the utmost respect for one another."
"Chrishell is an exceptional human being and loving her and having her in my life is one of the best things that has ever happened to me."
Months after the break-up, he was still feeling heartbroken about the split. Speaking to Us Weekly in April 2022, he described him as "a bit raw still," adding: "It's far more difficult than I thought and it's gonna take a lot longer than I thought."
He also said that the promotional cycle for Selling Sunset was bringing back the emotions: "It doesn't help that I have to rewatch it and then go to a reunion and talk about it. It's gonna be a tough few weeks ahead."
Though they have broken up, the pair still seemed to have stayed friends.
Stause remains employed at The Oppenheim Group, and in April shared footage on Instagram of her celebrating Jason's 45th birthday alongside his twin brother Brett.
Selling Sunset Seasons 1 to 5 are streaming now on Netflix.