Selling Sunset Season 5 is coming to Netflix this April, and has released its first drama-filled trailer.
Every fan of the reality show has been following the rise and fall of Chrishell Stause and Jason Oppenheim's relationship, but the promo shows that this is not the only big storyline of the season.
As Selling Sunset fans know, Christine Quinn might be the best reality TV villain ever created, so the producers have had the strong idea of giving her an accomplice this season.
Hopefully, that means double the drama with Mary Fitzgerald (who now appears to be the manager of the branch) and Chrishell (who we see in the trailer getting grilled by Jason's mom about whether she wants kids).
Based on the trailer and what has previously hit the headlines, here are five storylines we are very excited to see when the new episodes come out on April 22.
5 Plotlines to expect in Selling Sunset Season 5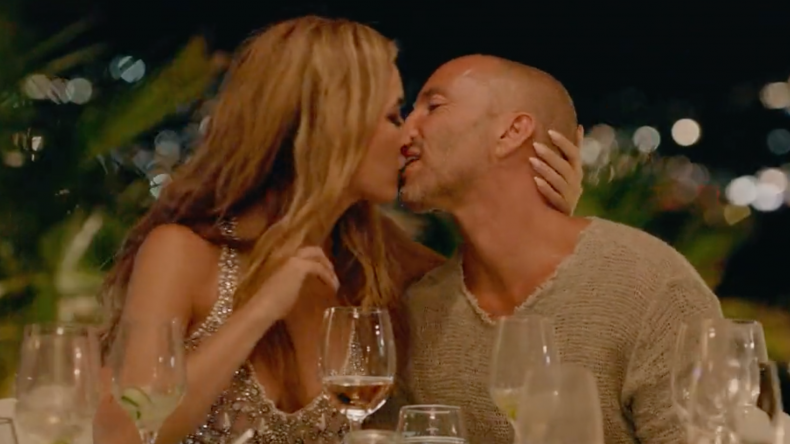 Chrishell and Jason
Though in real life the Chrishell and Jason relationship (Jashell? Stausenheim?) has burned bright and faded away, those Selling Sunset producers are not fools—they will keep the break-up stuff as a tease for next season.
As such, Season 5 will see the couple in the throes of their relationship. In the trailer, we see some "I love you"s, and a woman who appears to be Jason's mom grilling Chrishell on whether she wants babies. We are calling it now—Jason's mom will be the breakout star of Season 5 and will have her own spin-off because we know what's hit us.
Surprisingly, the show also seems interested in exploring the problematic power dynamics that come with dating your boss. However, this is Selling Sunset, so rather than the couple sitting down with HR, we have Christine saying the beautifully acidic: "I was wondering why I wasn't getting listings, then I was like, 'oh yeah. It's 'cause I'm not ****ing my boss.'" She may be a villain, but when she's right, she's right...
Meet Chelsea
New introductions to the Oppenheim Group have been fairly hit (Vanessa Villela) and miss (sorry, Emma Hernan), but we are expecting big things from new recruit Chelsea Lazkani.
The British-Nigerian realtor makes a splash in the Season 5 trailer, instantly bonding with Christine over—what else—looking down on other people, and filming Selling Sunset insert shots where you walk down the straight in head-to-toe designer clothes.
Of course, becoming Christine's ally is not a good idea if you want to make other friends at work, so it remains to be seen whether Chelsea will spark drama with the rest of the O Group realtors. Especially because...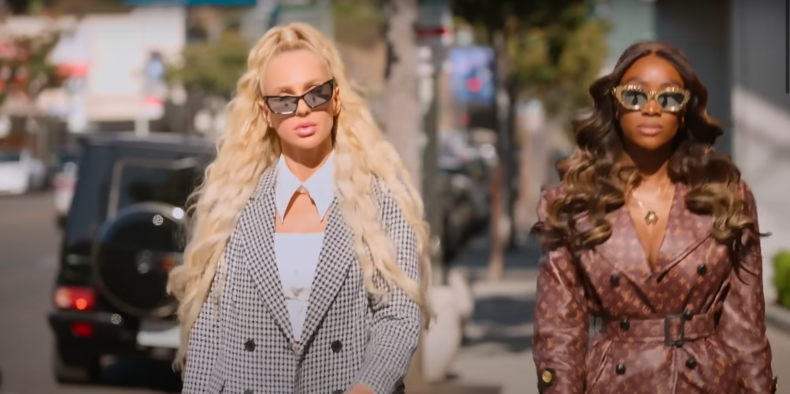 ...One of the Selling Sunset women may have to leave the Oppenheim Group
In the trailer, we see Chelsea make a deal that if she makes a sale, she gets a desk at the O Group. Except, as Mary points out: "If you come in, someone has to go."
While that is definitely not how real workplaces work, it is sure to create some drama in the series—if the women do not make sales, they could get the chop. If your Platonic ideal of reality TV is The Hunger Games but everyone's dressed in Chanel, then this is a storyline for you.
Heather and Tarek's wedding
It would not be a season of Selling Sunset without a wedding, and so now it is Heather Rae Young and former Flip or Flop star Tarek El Moussa's turn to tie the knot.
The pair's wedding already got its own HGTV show(that awkward moment when a couple has to decide which of their reality TV bosses to give the wedding rights to), so it is unclear whether Netflix also filmed on the big day. However, the trailer shows Heather's bridal shower. And while Christine was not invited, the promo shows her making the ultimate Christine move of passive-aggresively sending the biggest, most gaudy flower display of all time.
The trips to Greece and Italy
Selling Sunset is going international this season, with the realtors all heading on a European vacation (what do you mean you don't go on holiday with all of your co-workers?!) The show's social media followers will know this was the trip where Chrishell and Jason went Instagram official.
This trip included Jason, Chrishell, Mary, Romaine, Heather and Amanza, who alongside Christine look to be our main players this season. This is because this season looks like it will feature much less of two underrated cast members—Vanessa, who has hinted she had to miss some filming after coming down with COVID, and Maya, who unlike everyone else in the cast is too busy actually selling houses, splitting her time between California and her own brokerage in Florida.