Trump-Russia Senate Investigation Has 'Hit a Wall' With Comey Memos and Steele Dossier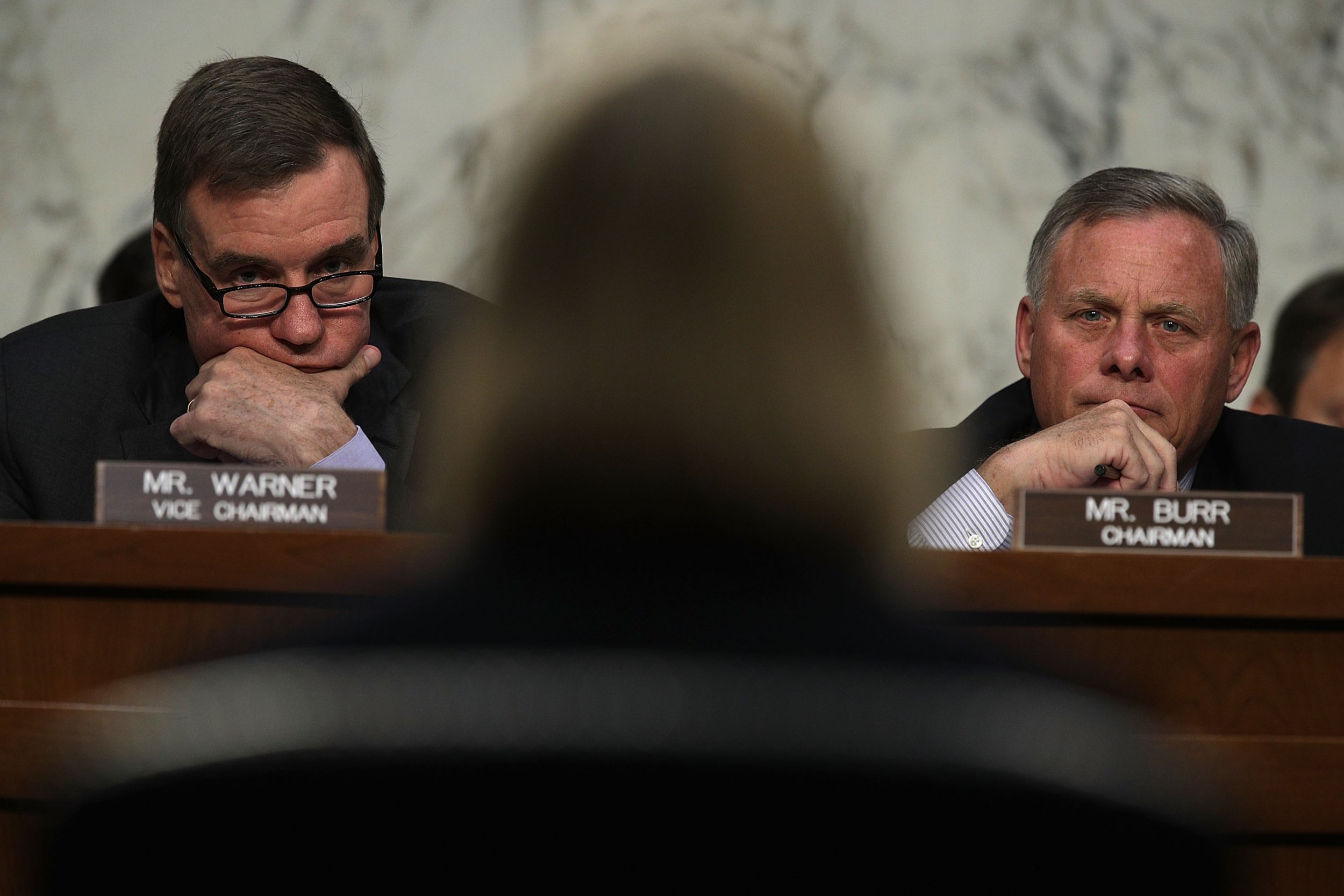 The Senate intelligence committee has "hit a wall" on certain aspects of its investigation into Russian election interference after conducting more than 250 hours of interviews with at least 100 people and reviewing almost 100,000 pages of documents.
"We're developing a clearer picture of what happened," Senator Richard Burr, the Republican chairman of the committee, said at a news conference Wednesday. "What I will confirm is that the Russian intelligence service is determined, clever and I recommend that every campaign and every election official take this very seriously as we move into this November's election and as we move into preparation for the 2018 election."
Related: Russia working harder to influence next election, FBI director predicts
The Senate intelligence committee is one of three congressional bodies investigating Russia's meddling in the 2016 presidential election, along with the House intelligence Committee and the Senate Judiciary Committee. The panels also are concerned with whether Russia coordinated its efforts with President Donald Trump's campaign. The probes are separate from the related investigation that Department of Justice special counsel Robert Mueller is overseeing.
Burr said Wednesday that the investigation had gone beyond the findings that United States intelligence agencies revealed in a report in January. That report said Russian leader Vladimir Putin had ordered a campaign to influence the presidential election in favor of Trump.
But the committee has reached a dead end on certain aspects of the investigation, Burr said. On the topic of memos by former FBI Director James Comey and Comey's firing, for example, Burr said, "The committee is satisfied that our involvement with this issue has reached a logical end as it relates to the Russia investigation." He added, "Questions that you might have surrounding Comey's firing are better answered by the general counsel or by the Justice Department." He also said that the committee's inquest into a largely unverified dossier about Trump and his associates by Christopher Steele, a former British spy, "has hit a wall."
As for whether Russia coordinated with any U.S. presidential campaign, Burr said, "The issue of collusion is still open."
Senator Mark Warner, the Democratic vice chairman of the committee, said at the news conference that Russia's efforts "did not end on election day 2016," and that countries besides the U.S. have faced election tampering. He also addressed the Department of Homeland Security's announcement in September that 21 states faced targeting by Russian hackers. "It has been very disappointing to me, and I believe to the chairman as well, that it took 11 months for the Department of Homeland Security to reveal those 21 states," he said.
Much of the committee's current focus is on the role that technology companies played in spreading Russian propaganda meant to influence the election. On Monday, Facebook provided the committee with information about more than 3,000 ads connected to a Russian entity that ran on its platform from 2015 to 2017. Also on Monday, Facebook said it would add more than 1,000 employees over the next year to review ads.
The committee has invited Facebook, Twitter and Google to send representatives to testify in an open hearing on November 1. So far none of the companies have agreed to appear. But Warner said, "We're seeing increasing levels of cooperation" from those companies. Michael Cohen, a lawyer for Trump, is testifying on October 25.
The Justice Department and the FBI are also investigating the Russian meddling. FBI Director Christopher Wray said at an event on Monday that he expects the U.S. to be better prepared to deal with attempts to disrupt the 2018 and 2020 elections. But he added that he anticipates Russia will be better prepared to interfere. "I would expect that we would do better, but I also expect that our adversaries don't just coast, right? They up their game, too," he said. The director added that the bureau's investigation, which the Justice Department special counsel is overseeing, has involved "interacting" with companies that provide services to state election systems, and speaking with foreign partners.
On Wednesday, Burr made clear that the Senate Intelligence Committee probe is not finished, though he hopes the committee can share findings before the lead-up to the 2018 election. "These are not issues that are closed," he said. "We have not come to any final conclusions."