Indian Wells: Serena Williams Hits Back At CEO's Comments on 'Lady Players'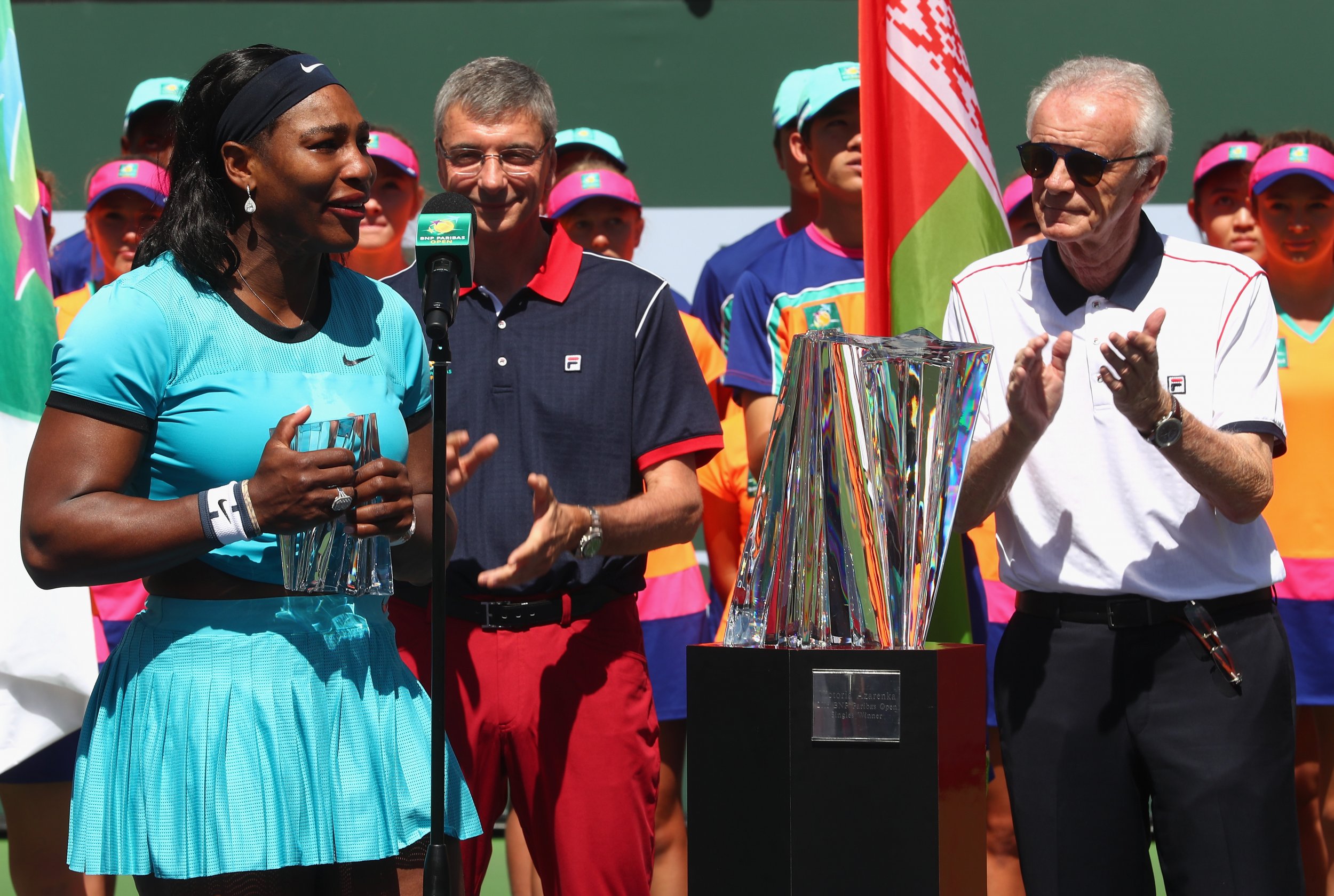 Serena Williams, the world's No. 1 female tennis professional, has denounced comments by the Indian Wells tournament director that women rely on men in tennis for their success.
Williams, 21 times a Grand Slam winner, was reacting to statements made by Raymond Moore, the 69-year-old former tennis professional, who said on Sunday in California that "lady players" should "thank God" for Roger Federer and Rafael Nadal, two of the biggest stars in the men's game.
"When I come back in my next life I want to be someone in the WTA because they ride on the coat-tails of the men," South African-born Moore said.
"If I was a lady player, I'd go down every night on my knees and thank God that Roger Federer and Rafa Nadal were born because they have carried this sport. They really have."
Moore also described Eugenie Bouchard and Garbine Muguruza, two of the top players on the WTA Tour (Women's Tennis Association) as "physically and competitively attractive."
He later apologized for his comments, calling them "erroneous" and made in "extremely poor taste."
Williams, who lost in her final to Victoria Azarenka of Belarus in straight sets, quickly denounced Moore's words.
"I don't think any woman should be down on their knees thanking anybody like that," Williams said. "I think Venus [Williams, her sister], myself, a number of players—if I could tell you every day how many people say they don't watch tennis unless they're watching myself or my sister—I couldn't even bring up that number. So I don't think that is a very accurate statement."
At all four Grand Slams, women now earn the same as men for winning the tournament, with Wimbledon the last major to adopt equal pay in 2007. The US Open was the first in 1973.