Ronaldo And Messi Challenged By Aguero's Surge Towards Ballon d'Or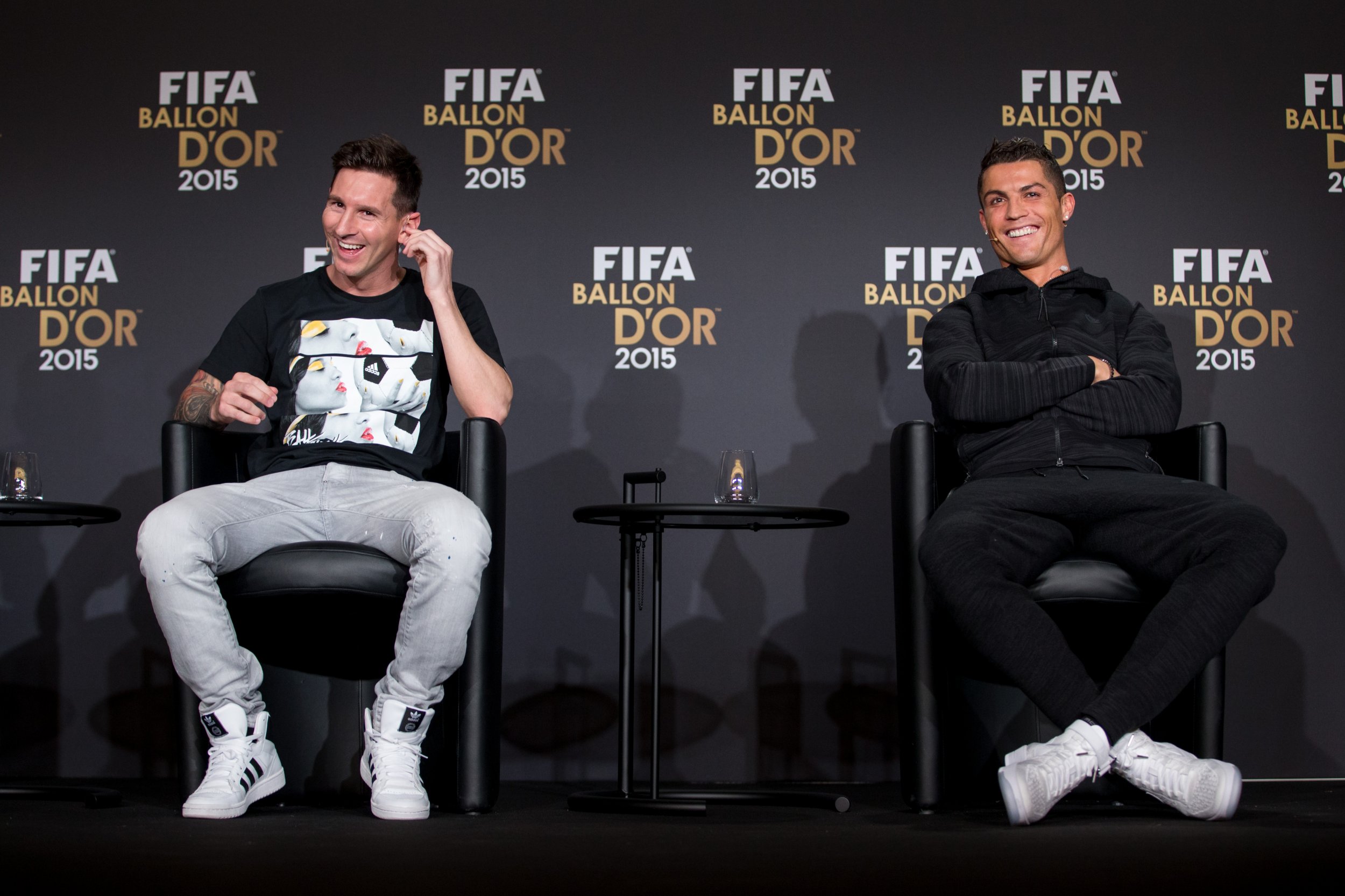 The elite club of European football may need to prepare for a new member in the shape of Sergio Aguero, according to his Manchester City manager.
Following the Argentine international's devastating hat-trick at Stamford Bridge on Saturday (April 16), Manuel Pellegrini was asked whether Aguero was of the same calibre as Lionel Messi and Cristiano Ronaldo.
"If he continues scoring three goals every game, he'd be very near them," he told the Manchester Evening News.
Pellegrini, who will leave the Etihad Stadium at the end of the season to be replaced by Pep Guardiola, the Bayern Munich manager, cited Aguero's injury record as a hurdle.
Recurring hamstring and knee injuries have seen the prolific striker sidelined for months as a time over the past few seasons.
"The most important thing for him is to keep in the same way he's been doing this season and not to have important injuries for a long time," Pellegrini added.
"If he plays around 29 or 30 games this season, after just one injury which was with the national squad, that's important if he's going to be one of the top players."
Aguero was on the shortlist for the 2015 Ballon d'Or—a prize won by Messi five-times, with Ronaldo taking the top prize home on three occasions.