Sergio Aguero: Where Could the Manchester City Striker End Up?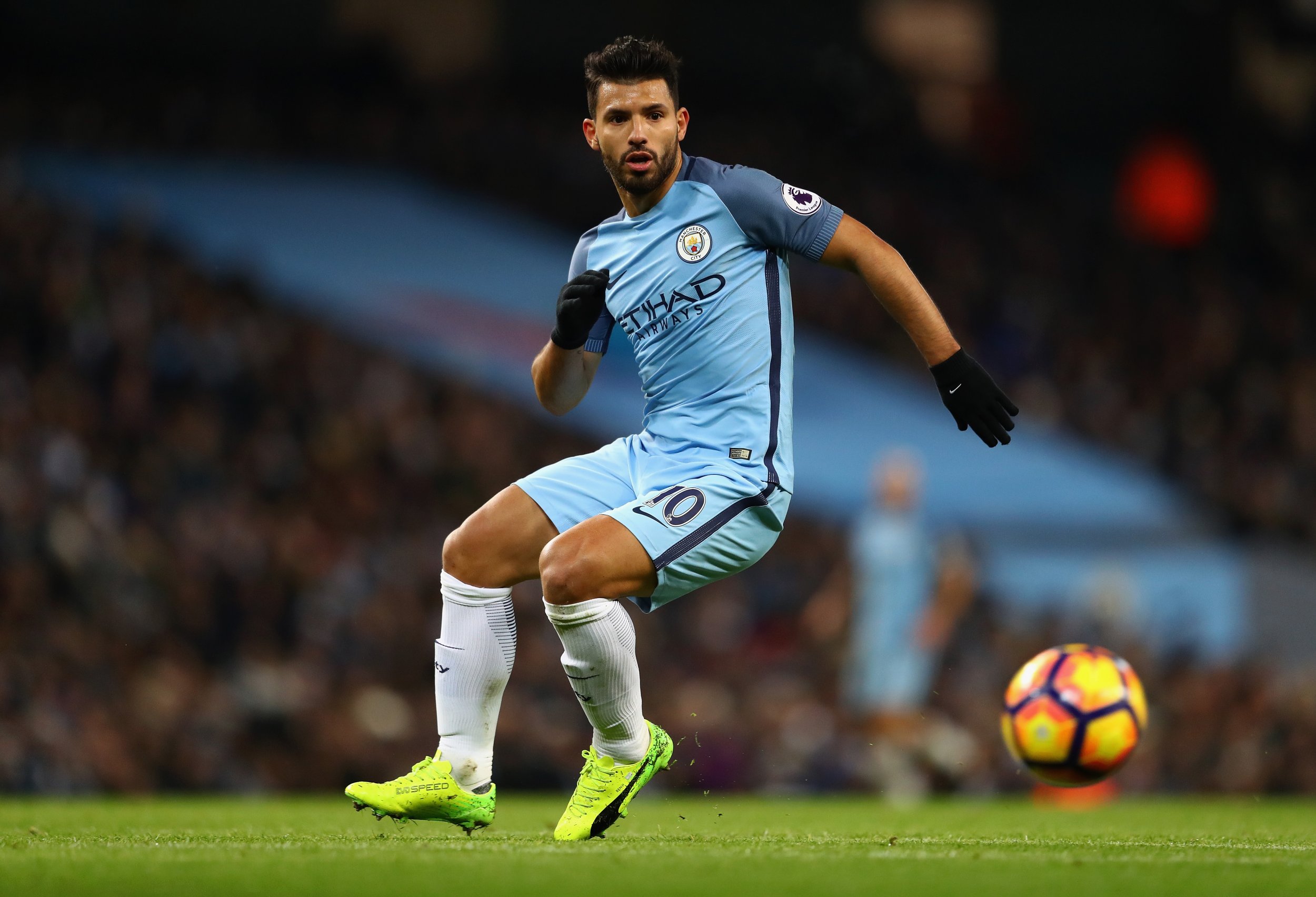 Sergio Aguero will be one of the hottest free agents in professional sport if he hits the market this summer.
Aguero, 28, appears to have fallen behind teenager Gabriel Jesus at Etihad Stadium, and while Pep Guardiola has expressed his desire for Aguero to stay, he was unable to confirm it ahead of City's trip to Bournemouth Monday evening.
If Aguero does leave City, where could he go? Newsweek assesses his options.
Paris Saint-Germain
For all that Edinson Cavani is prolific in Ligue 1, France's domestic competition - he has a frankly ridiculous 25 goals in 23 league games so far this season - there remains the suspicion that in the biggest games, the Uruguayan comes up ever so slightly short.
That may seem even stranger when you consider that only Barcelona's Lionel Messi has more UEFA Champions League goals this season than Cavani's six in the group stages.
But it is PSG's all-consuming ambition to win the Champions League that haunts Cavani, who has struggled to give performances of stature in the knockout rounds.
Cavani was held in check by Manchester City's defense in last season's Champions League quarter-final - as was Aguero - but the Argentina international is and probably always will be a more clinical finisher.
Do not underestimate, either, the importance of a marquee buy for PSG. Unai Emery would probably prefer Alexis Sanchez from Arsenal, for his versatility. But in Aguero he would be getting a striker at or somewhere near the peak of his considerable powers - perhaps one to tip PSG to that long-awaited next level.
Atletico Madrid
This would make sense, but only if Antoine Griezmann leaves for Manchester United.
In that situation, Atletico would be sitting on a pile of cash £85.3 million ($106.8 million) high and a giant hole up front that an ageing Fernando Torres cannot be expected to fill.
Atletico president Enrique Cerezo said last week that there was no way Aguero could return to the Spanish capital as he left on "very bad terms."
Any move would also be contingent on the lifting of Atletico's current transfer ban. But if the opportunity were to arise, Cerezo could surely be persuaded to put sporting concerns ahead of personal ones.
Aguero was prolific at Atletico from 2006 to 2011 and there would be the mutual bonus, for both parties of playing in a brand new stadium from the start of the 2017-18 season.
Arsenal
There have been stranger swap deals in history than Aguero for Sanchez, though surely few as high-profile.
It is hardly a secret that Pep Guardiola would like, nay love, to be reunited with Sanchez at Manchester City. Arsenal, meanwhile, could have a replacement for Arsene Wenger in by the start of next season, which may mean a slight loosening of the club's wage structure.
Both clubs get a world-class striker, and the players gain plush fresh surroundings in which to perform. It would take a whole summer of negotiations to pull this off, but it is difficult to see who loses.
Real Madrid
Unlike Atletico, Real's transfer ban only applied to the January window. Like Atletico, it may be looking for a striker come the summer window.
Karim Benzema appears poised to sign a new contract but Real has been reported to be considering a move for Juventus' Paulo Dybala. If that falls through, a move for Aguero would not be out of the question.
Real faces an existential question over the next few seasons as it considers how to progress into an era where Cristiano Ronaldo is no longer the fulcrum of everything it does in attack. Aguero's signing could signal that transition.