Seven Al-Shabab Commanders Killed in Past Week, Says African Union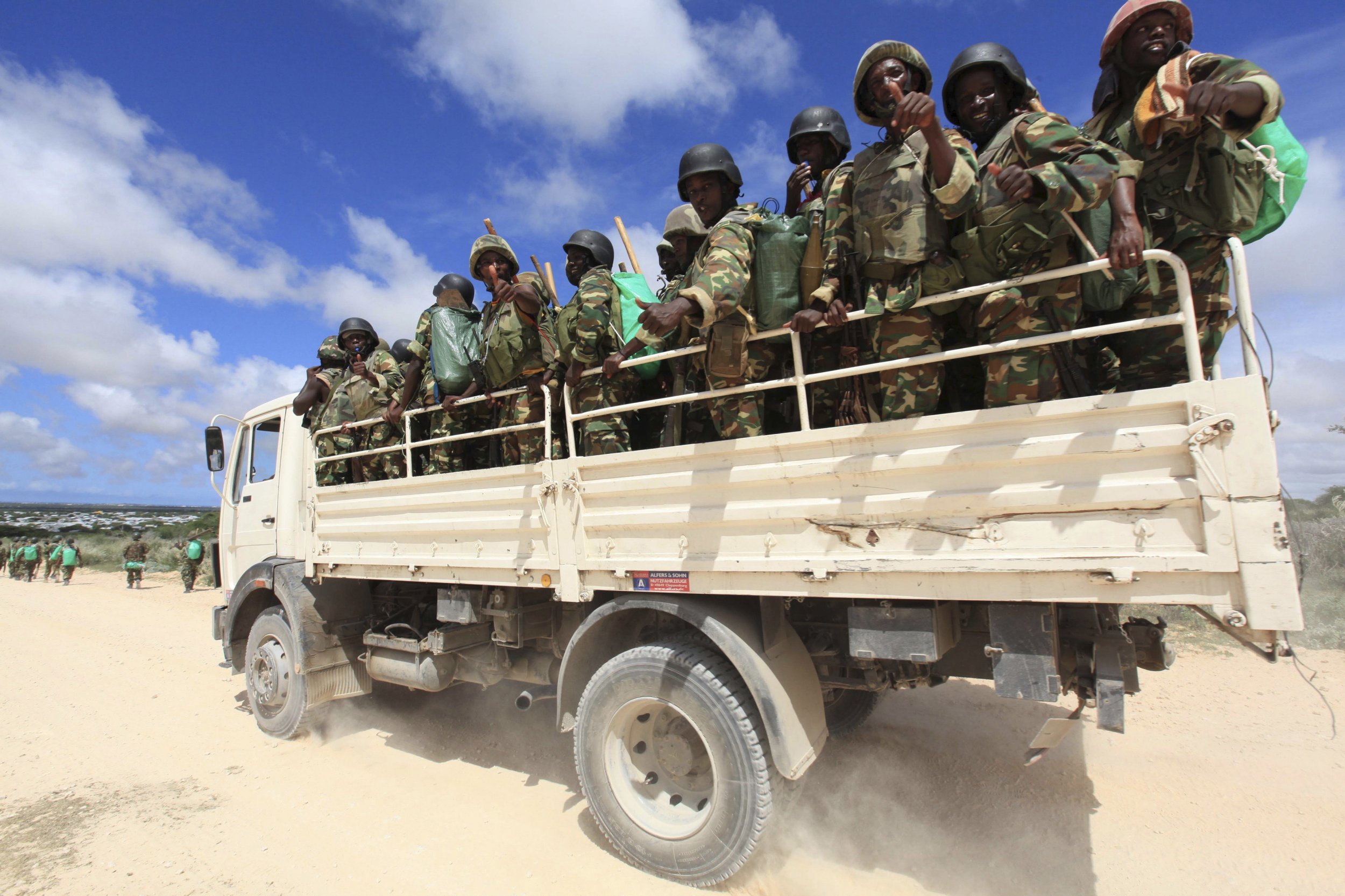 African Union (AU) and Somali forces have killed seven senior Al-Shabab commanders over the past week, according to the AU mission in Somalia (AMISOM).
An AMISOM statement released on Tuesday claimed that high-level members of the Al-Qaeda affiliated militant group had been taken out "as the allied forces intensify the war against the terrorist group," of whom are waging war against the internationally-backed government in Somalia.
The names included Al-Shabab's number one and two in the town of Janale, which lies almost 100 kilometers south of the capital Mogadishu, as well as the commander in the southern town of Leego. Also among the dead was a Yemeni expert in improvised explosive devices (IEDs), an Al-Shabab judge in Janale and the group's chief trainer, who is a Kenyan national.
The statement also claimed to have killed Hassan Ali Dole, the chief of Al-Shabab's secret police force known as the Amniyat in the Lower Shabelle region, southern Somalia. The Pentagon also claimed on Monday that an Al-Shabab intelligence operative named as Hassan Ali Dhoore was killed in a U.S. airstrike last week. It is not clear if this is the same individual.
Al-Shabab have upped their activities in Somalia in 2016, launching a series of attacks and suicide bombings at military and civilian targets. Gunmen from the group attacked an AU base in El Adde, near the Kenyan border, in January, with Somali President Hassan Sheikh Mohamud saying that up to 200 Kenyan soldiers may have been killed in the attack.
In response, the U.S. has increased its airstrikes on Al-Shabab targets in Somalia. The Pentagon said that at least 150 militants were killed in manned and unmanned airstrikes on an Al-Shabab training camp 195 kilometers (120 miles) north of Mogadishu earlier in March, though the group disputed the death toll.