Al-Shabab: Somali Militants Reject U.S. Air Strikes Death Toll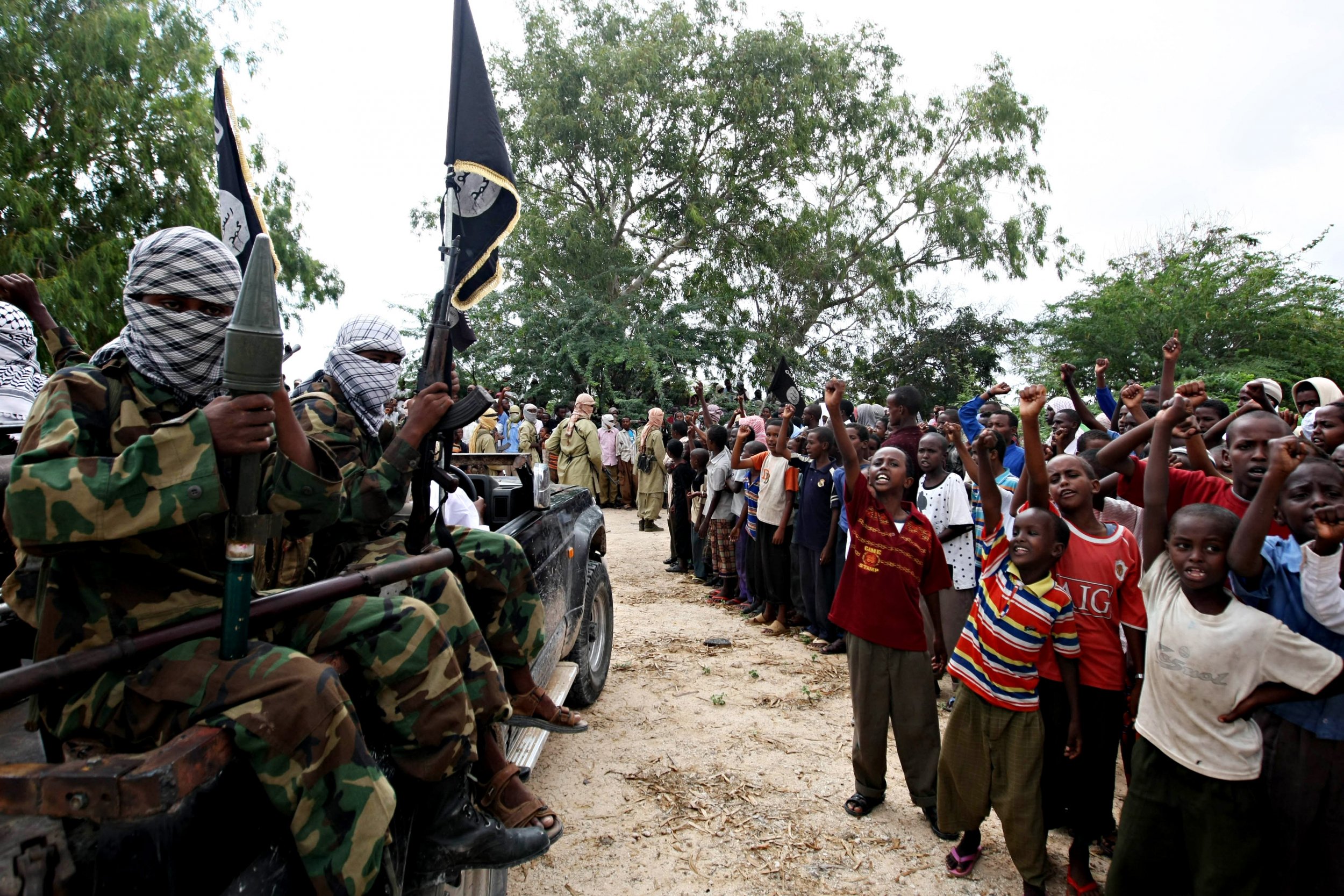 Al-Shabab says that claims by the Pentagon to have killed more than 150 of its fighters in air strikes in Somalia are an exaggeration.
The Pentagon claimed on Monday that the strikes, which took place on Saturday and targeted an Al-Shabab training camp about 195 kilometers (120 miles) north of the capital Mogadishu, were aimed at militants who posed an "imminent threat" to both U.S. and African Union forces in Somalia. The strikes involved unmanned drones and manned aircraft and the killing of the fighters "degrades Al-Shabab's ability to meet the group's objectives in Somalia," according to Pentagon Press Secretary Peter Cook.
Al-Shabab's military spokesman, Sheikh Abdiasis Abu Musab, confirmed to Reuters on Tuesday that the strike did take place but that the casualty figure given by the U.S. was inaccurate. "We never gather 100 fighters in one spot for security reasons," said Abu Musab. "We know the sky is full of planes." The spokesman did not provide a casualty figure or give further details of the strikes.
The U.S. military had been monitoring the camp—known as Raso Camp—and had gathered intelligence about a threat to U.S and African Union mission in Somalia (AMISOM) interests, according to Reuters. Some 22,000 AMISOM troops from different African Union (AU) member states are deployed in Somalia as part of a peacekeeping mission. In January, Al-Shabab militants attacked an AMISOM base in El Adde, in the Gedo region near the Kenyan border. The group claimed to have killed more than 100 Kenyan soldiers and Somali President Sheikh Hassan Mohamud recently indicated the death toll could be as high as 200, though the Kenyan military has declined to provide a definitive death toll.
Al-Shabab, which is affiliated with Al-Qaeda, emerged in the early 2000s and aims to overthrow the Western-backed Somali government. The group institutes a strict version of Sharia law in areas under its control and has launched a spate of attacks in recent weeks in Mogadishu and elsewhere in Somalia. A car bomb claimed by the group killed at least nine people near a popular park in Mogadishu in February, while a further 30 people were killed in a double bombing attack in the central city of Baidoa.