Is Sexism Still a Problem in the Beautiful Game?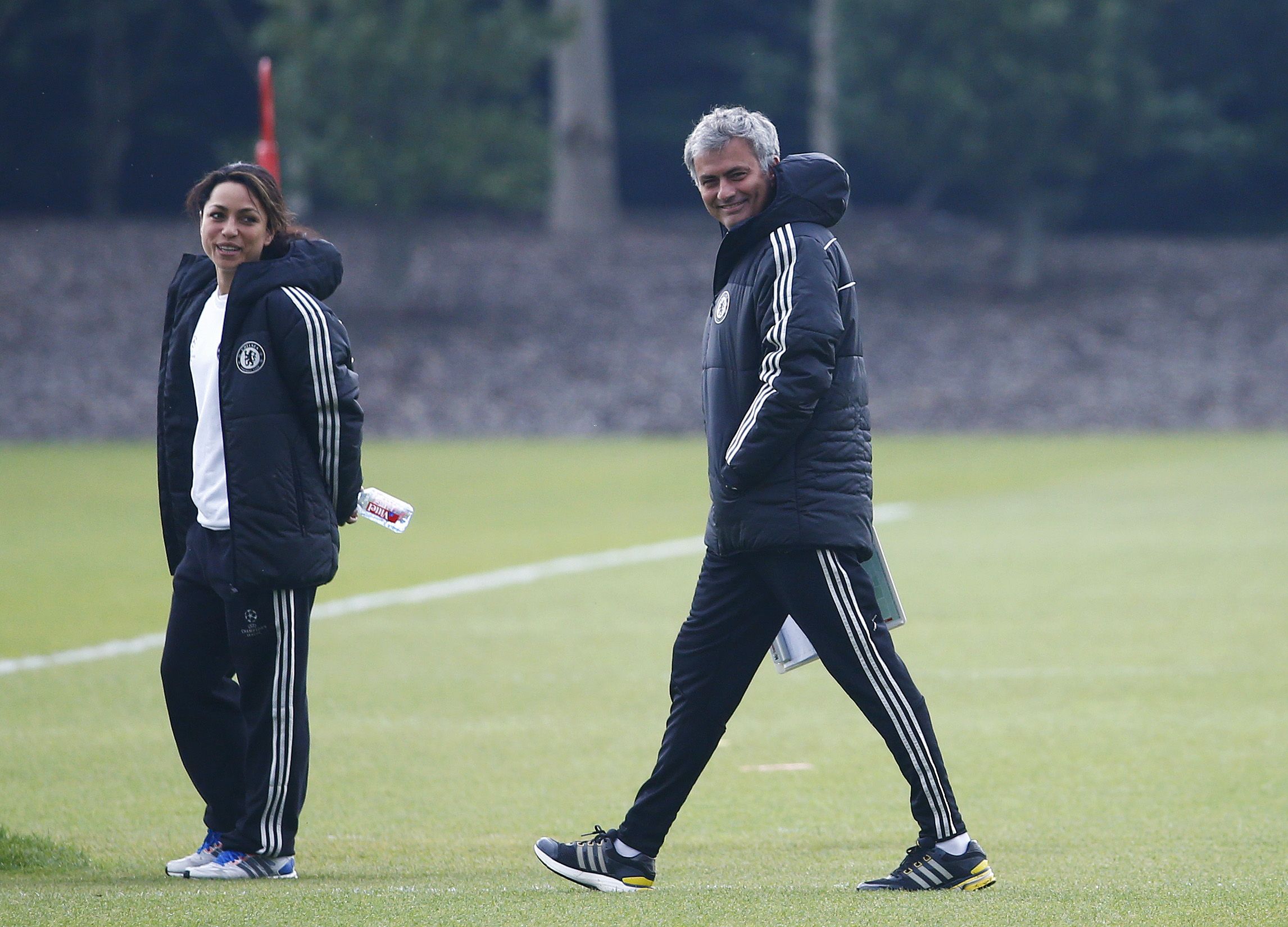 Britain's first female football physio says conditions have improved for women in football, despite the ongoing controversy over the treatment of Eva Carneiro, the former Chelsea doctor.
Sammy Margo, who worked as a chartered physiotherapist at Barnet FC in north London in the early 1990s, says she sees two sides to the saga that has led Carneiro to launch legal proceedings against Chelsea football club and its former manager Jose Mourinho.
Carneiro incurred Mourinho's wrath in August when she ran onto the pitch at the Liberty Stadium in Swansea, Wales, to treat winger Eden Hazard during Chelsea's 2-2 draw with Swansea City. The manager was livid, claiming Carneiro and fellow physio Jon Fearn had been too quick to treat the injured star, thus halting the flow of the game while Chelsea were dominant. Mourinho banned Carneiro from future Chelsea matches and temporarily suspended Fearn, who later returned to work at the club.
Carneiro subsequently left the club and is now suing Chelsea for constructive unfair dismissal and sexual discrimination and Mourinho specifically for sexual discrimination.
Legal representatives for all the parties involved will cross swords for the first time at a preliminary hearing on January 6 to thrash out details of the case, before a full hearing which is expected six months or so down the line.
Margo says parts of Carneiro's story are familiar. "There was a lot more sexism [in the early 1990s] in football than there is today," Margo said. "But I could ignore it because I was doing my dream job.
She adds: "Back then you were not even allowed in club boardrooms as a woman … I was often subject to cheers that had sexual innuendo, but I had to just get on with my job."
Margo feels that the brouhaha Carneiro's story has generated over sexism in football is clouding the real issue: the wellbeing of the players.
"The thing that is really important here is player safety," she says. "As a professional, [Carneiro] had to get out onto the pitch."
But Margo does not believe Carneiro is entirely blameless in the row, pointing to the fact that the former Chelsea doctor took to her Facebook page on August 9, the day after the incident at Swansea, to "thank the general public for their overwhelming support."
That act of petulance could only have exacerbated a situation already at boiling point, Margo says: "You have to think about the consequences of your actions. What [Carneiro] did was surprising to me."
According to a top London-based sports lawyer who spoke to Newsweek on condition of anonymity, the dispute between Carneiro and Chelsea is unlikely to reach a full hearing—95 percent of employment tribunals end in out-of-court settlements.
But if Carneiro is successful in her claims, she could be looking at recouping as much as two to three years' salary in damages, says the lawyer.