'The Talk': Why The Show Is Taking A Hiatus After Sharon Osbourne Allegations
The Talk took a break last week following the fall-out from Sharon Osbourne's comments about Piers Morgan and accusations from former co-host Leah Remini and others about her contributions to a toxic work environment on the show. Now, that unplanned hiatus has been extended, with the daytime talker not set to return to CBS until Tuesday, March 23.
The show was always set to be on hiatus from March 19 to 22 so that CBS can show the NCAA tournament. However, this news confirmed that The Talk would not return for the rest of this week.
This was confirmed by a statement from CBS, which read: "CBS is committed to a diverse, inclusive and respectful workplace across all of our productions. We're also very mindful of the important concerns expressed and discussions taking place regarding events on The Talk. This includes a process where all voices are heard, claims are investigated and appropriate action is taken where necessary. The show will extend its production hiatus until next Tuesday as we continue to review these issues."
This comes after a controversial week for the show—which itself follows two cast members leaving in the last six months, with Marie Osmond and Eve exiting the series.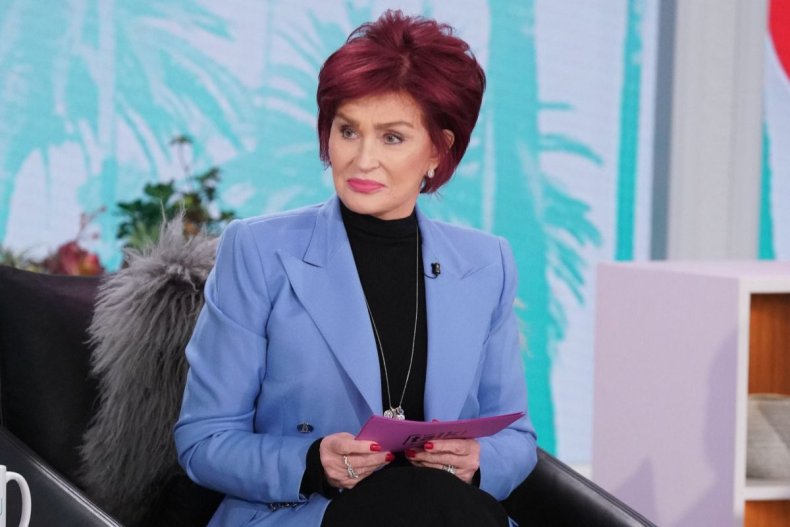 The latest controversy on The Talk came after Piers Morgan walked off the set of (and subsequently quit) U.K. morning show Good Morning Britain. This came after he was called out by a co-host for his repeated negative statements about Meghan Markle, including his statement that he did not believe Meghan's claims in her Oprah interview that she had had suicidal thoughts.
In The Talk's conversation, Osbourne had a heated discussion with Black co-host Sheryl Underwood, in which she defended Morgan and said in part: "I feel like I'm about to be put in the electric chair because I have a friend who many people think is racist, so that makes me a racist."
Osbourne had released an apology for this on March 12 on Twitter, which read in part: "To anyone of color that I offended and/or to anyone that feels confused or let down by what I said, I am truly sorry. I panicked, felt blindsided, got defensive & allowed my fear & horror of being accused of being racist take over."
After this exchange prompted anger on social media, numerous other allegations against the host emerged. First, a 2018 clip from The Talk emerged where Osbourne can be heard reacting to her co-hosts telling her that Markle is "half-Black," by saying, "yeah, I know, but she doesn't look Black."
Then, journalist Yashar Ali released a newsletter in which co-host Leah Remini accused Osbourne of creating a toxic work environment, with other sources claiming she had used racist and homophobic slurs to talk about co-hosts the Julie Chen Moonves who is Asian American and Sara Gilbert who is a lesbian.
Osbourne's publicist responded to this with a statement reading: "The only thing worse than a disgruntled former employee is a disgruntled former talk show host. For 11 years Sharon has been kind, collegial and friendly with her hosts as evidenced by throwing them parties, inviting them to her home in the U.K. and other gestures of kindness too many to name. Sharon is disappointed but unfazed and hardly surprised by the lies, the recasting of history and the bitterness coming out at this moment. She will survive this, as she always has and her heart will remain open and good, because she refuses to let others take her down. She thanks her family, friends and fans for standing by her and knowing her true nature."
Remini is not the only co-worker of Osbourne's who has complained about her behavior on-set. In 2019, on the Australian show Anh's Brush with Fame, Osbourne's former X Factor U.K. co-judge Dannii Minogue said of her famously fraught relationship with the former music manager: "She didn't like me, she made it very clear...I think it was something to do with me being an 'annoying mosquito' and I should be squashed... It was a lot more graphic than 'I don't like you.' I still don't really know why."
Osbourne said of this relationship in her book Unbreakable, meanwhile: "It was unbelievably bad. Dannii had taken to walking past me in the hallway without even making eye contact. I'd like to say it didn't bother me, but it did."