Chinese nationalists on social media used phrases including "Open Champagne!" to celebrate the death of Japan's former Prime Minister Abe Shinzo, who was assassinated Friday morning while giving a campaign speech in support of a candidate in the ruling Liberal Democratic Party.
Abe, 67, was shot at twice on Friday approximately 11:30 a.m. local time in the city of Nara, close to Kyoto, while he was giving a campaign speech for Kei Sato, a fellow Liberal Democratic Party member and a national election candidate.
Abe was rushed to hospital in a helicopter and later died at 5.03 p.m, bleeding to death from two wounds on the right side of his neck, a doctor told a televised news conference.
Tetsuya Yamagami, a 41-year-old male suspect from Nara, was arrested at the scene and is being interrogated by police in custody, local media reported. Photos and video footage of the incident that he appeared to be standing behind Abe during a the speech when he allegedly shot at him. A witness told NHK that Yamagami did not try and flee the scene after shooting Abe.
He faces charges of attempted murder and told the police that he was dissatisfied with Abe and wanted to kill him, NHK reported.
Yamagami is, according to local reports, an ex-member of the Japanese Maritime Self-Defense Force, the country's equivalent of a navy. He reportedly served from 2002-2005.
There is much anti-Japanese sentiment in China, some of it rooted in nationalist conflict and previous wars. For example, it was a Chinese nationalist government that led China through the second Sino-Japanese War against Japan between 1937 and 1945. Many Chinese still feel acrimony towards the Japanese for the war crimes committed during that conflict, and for seizing swathes of mainland China.
Chinese artist and activist Badiucao tweeted on Friday that some Chinese nationalists were celebrating Abe's death.
"Chinese nationalists on Weibo have began to celebrate that Japan's ex PM Abe is shot during campaign today. they call the attacker "hero" and send death wish to Abe," Badiucao tweeted.
The artist cited a post from WeChat, the popular social media platform in China, that said: "i hope it is the current Japanese PM (got shot)... and Korean one too." According to the activist's posts, others on the platform were joking about eating an extra bowl of rice to celebrate Abe's death.
He also posted a screenshot of a Twitter reply saying: "Abe is dead, it's like, open champagne" Another tweeted: "I hate my country's government, but that doesn't stop me from loving my country or celebrating Abe's death. Good to die. Pop champagne! ell done."
The artist cited other posts from Weibo saying: "i am waiting for Abe's death" ,"who is the attacker?i want to donate money" and "I have to say, its a great news"
The artist posted a photo of a WeChat conversation with a picture of the suspected shooter being apprehended.
"thank you anti-Japan hero (the attacker," one message read, while the other read "Can I laugh?". Other comments read "Party Time" and "f*** i am so happy."
Other Chinese social media users, reportedly nationalists, are seen posting memes to mock Abe's assassination, comparing it with President John F. Kennedy's. Kennedy was shot dead as he rode in a motorcade through downtown Dallas on November 22, 1963.
Meanwhile on Billibilli, China's equivalent of YouTube, someone wrote: "Great news" on a video about Abe's killing.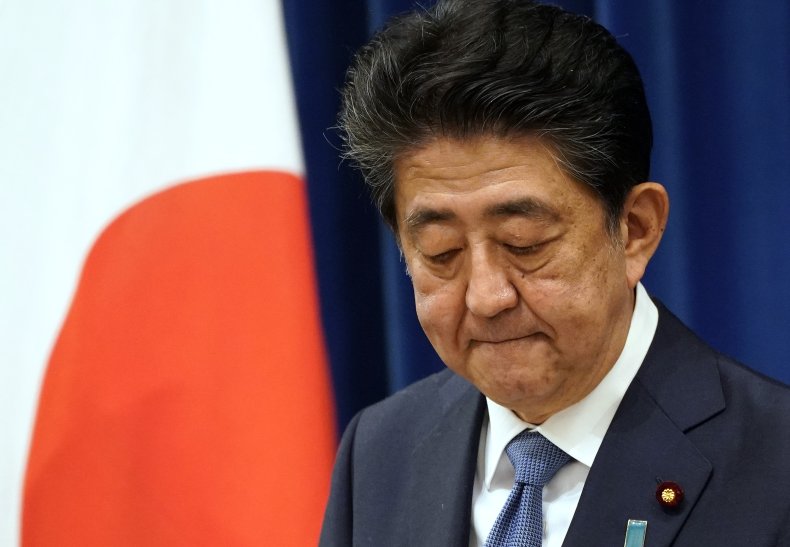 Japanese Prime Minister Fumio Kishida paid tribute to his predecessor in a news conference after Abe was declared dead, calling him "very warm and kind."
"It is truly regrettable. I am lost for words. I offer my sincere condolences and prayers that his soul may rest in peace," Kishida said.
The assassination shocked the world, especially to have taken place in Japan, which has tight gun control laws and a low number of firearm-related deaths.
U.S. Secretary of State Antony Blinken on Friday called the assassination of Abe "shocking" and "profoundly disturbing", while attending the G20 Summit in Bali, Indonesia.
Blinken also described him as a leader of great vision.