U.S. Soybean Ship That Floated Near China for a Month Because of Trump's Trade War Docks At Last
A ship containing soybeans from the U.S. has finally docked in China after more than a month of waiting off the coast and holding out hope it could avoid hefty tariffs implemented as a result of Beijing and Washington's escalating trade war.
Peak Pegasus, which contains some 70,000 tons of soybeans, first arrived off the coast of China on July 6, just after Beijing imposed 25 percent tariffs on $34 billion worth of U.S. goods in response to levies implemented by President Donald Trump on Chinese products, Reuters reported.
According to Thomson Reuters Eikon shipping data, the ship finally docked just after midnight on Sunday in the port city of Dalian, and this is likely to become one of the first U.S. soybean shipments to be charged with the new tariffs.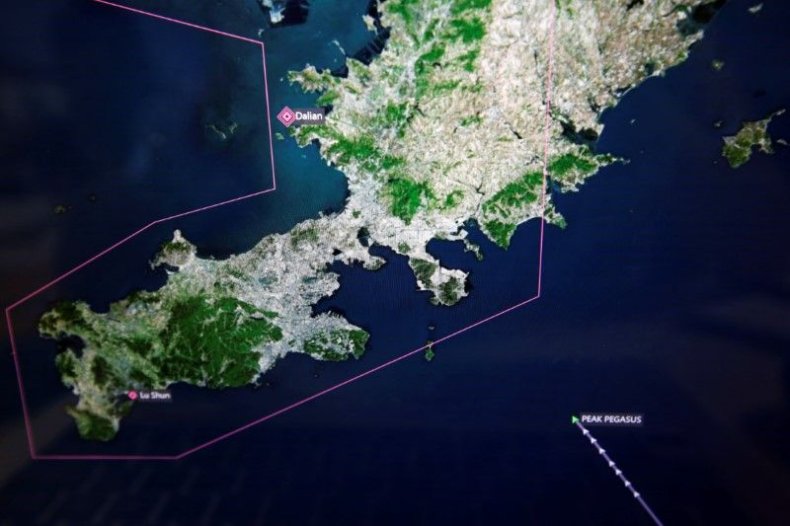 Star Jennifer and Cemtex Pioneer, two other ships carrying U.S. soybeans, have been waiting off the coast of China for several weeks as well, according to the news agency. Data showed that Star Jennifer also began moving on Sunday, although it wasn't immediately clear where the ship was headed.
Beijing and Washington remain embroiled in a multibillion-dollar trade dispute, as Trump has slapped additional tariffs on numerous Chinese imports. Last week, the White House said another $16 billion worth of products would face tariffs on August 23, with Trump previously threatening to impose tariffs on all $500 billion worth of China's products. Until now, Beijing has responded in a tit-for-tat manner, countering U.S. levies with its own.
Trump's trade policies have already had a negative effect on American farmers, leading the president to announce a $12 billion aid package to soybean farmers affected by China's retaliatory tariffs.
Despite the White House bailout, soybean futures dropped nearly 40 points this past Friday.
"The effect of the trade war has been very devastating on soybean farmers here," Ohio soybean farmer Chris Gibbs told CNBC on August 10. "We've taken a 20 percent drop in price."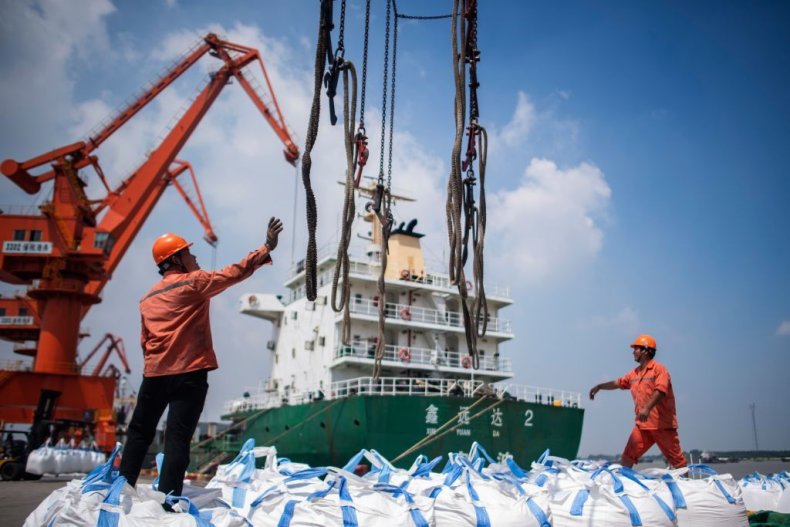 At the same time, some Trump-supporting soybean farmers say they are willing to back the president, despite economic losses.
"I'm a good American, I believe that we all have to toe the line," said one farmer on a panel interviewed for a segment on the CBS Evening News at the end of July. "Am I willing to take my lumps for the benefit of the entire country? Yes, I personally am."
When the interviewer asked how long the farmers could continue to deal with the economic impact of the tariffs, another farmer responded, "Well, the Scottish in me says to the death."