Six People Banned From Twitter That Elon Musk Hasn't Reinstated
Tesla CEO Elon Musk has reinstated several high-profile and controversial Twitter accounts that were previously banned or suspended since his recent takeover of the social media platform.
Perhaps the most notable of these reinstatements was for former President Donald Trump, who was ousted from Twitter nearly two years ago in the wake of the January 6, 2021, Capitol riot. Other accounts that have returned to Twitter under Musk's leadership include those of rapper Kanye West, whose legal name is Ye, comedian and actress Kathy Griffin, author Jordan Peterson and right-leaning satire website Babylon Bee.
But there are several banned high-profile accounts that have so far remained untouched amid Musk's Twitter overhaul and self-described commitment to upholding free speech on the platform.
As of Monday afternoon, Musk had not announced the reinstatement of the following six accounts. Additionally, none of the six accounts appeared to have been quietly restored, nor had their return been reported.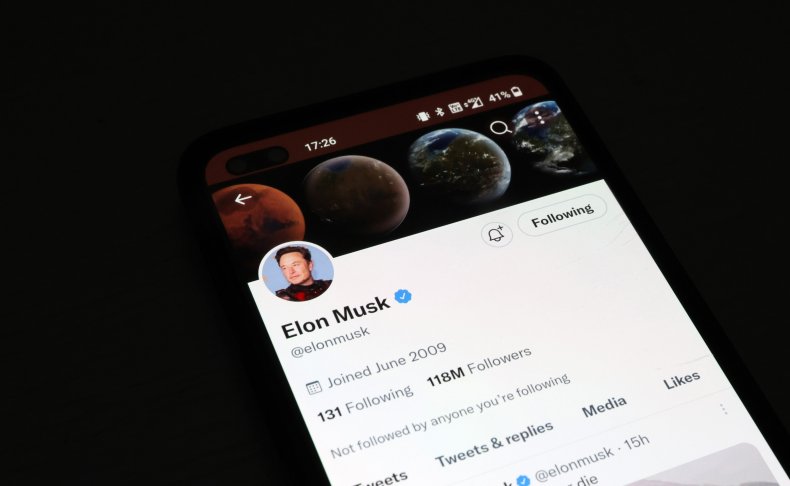 Alex Jones
Infowars founder Alex Jones was permanently banned from Twitter in September 2018 over what the company said was "abusive behavior" after he posted a video showing him heckling a CNN journalist, the Associated Press reported.
Musk has directly confirmed that he does not have any plans to restore Jones' account. Responding to Twitter suggestions on Sunday that Jones' account should be reinstated, Musk wrote that he has "no mercy for anyone who would use the deaths of children for gain, politics or fame."
Jones was ordered to pay nearly $1 billion in October to family members of the Sandy Hook victims after describing the school shooting as a hoax and being found liable for defamation.
Mike Lindell
MyPillow CEO Mike Lindell has not been allowed to return to Twitter after he was permanently banned in January 2021 after continuing to push the unproven claim of fraud in the 2020 presidential election. At the time, Twitter cited "repeated violations" of its Civic Integrity Policy as the reason for the permanent suspension.
Lindell was kicked off the platform again in May this year after launching a new account since Twitter's ban evasion policy prohibits attempts to circumvent permanent suspensions through the creation of new profiles.
Sidney Powell and Michael Flynn
Pro-Trump attorney Sidney Powell and fellow Trump ally Michael Flynn, a former ​​National Security Advisor, were both removed from Twitter in January 2021 over their promotion of the QAnon conspiracy theory.
A Twitter spokesperson told NBC at the time that their accounts were suspended under its Coordinated Harmful Activity policy, and that the platform was cracking down "on behavior that has the potential to lead to offline harm."
Musk has provided no indication that either of their accounts will be restored, though their names have previously emerged in speculation about who the Tesla CEO could potentially bring back.
Roger Stone
Roger Stone, a Republican strategist, author and Trump ally, was kicked off of Twitter in October 2017 over expletive-filled tweets that threatened and criticized CNN reporters. He was ousted from Twitter for a second time in April this year mere hours after making a new account in light of news that Musk would buy the platform, according to Business Insider.
Stone announced his fleeting return to Twitter in a Telegram post, writing that he was "anxious to see how strong Elon Musk's commitment to free speech is." Despite Musk recently taking Twitter's reins, Stone appears to remain banned.
Steve Bannon
Former Trump adviser Steve Bannon's @WarRoomPandemic account has not been reinstated after it was removed from Twitter in November 2020 for violating the site's ban on "the glorification of violence." In a video he shared on Twitter, Bannon suggested that both White House chief medical advisor Dr. Anthony Fauci and FBI Director Christopher Wray should be beheaded.
"I'd put the heads on pikes. Right. I'd put them at the two corners of the White House. As a warning to federal bureaucrats: Either get with the program or you're gone," Bannon said in the video.