Woman's Bedroom Catches Fire After She Leaves Phone Charging on Mattress
It's likely most of us have left a smart phone, tablets or e-reader charging on a bed at some point. Many of us probably do it on a regular basis. But Texas fire officials have warned against leaving devices charging on soft furnishings after a cell phone was found at the site of a bedroom fire.
A woman from Corpus Christi returned from a shopping trip Saturday when she discovered a fire at her house. Smoke greeted the mother and her children at the door of their home at around 5.00 p.m. CDT (6.00 p.m. ET), local station KHOU reported.
Firefighters who rushed to the scene found a phone on a mattress, where they believe the fire began. Luckily, the woman had the internal doors of the property closed, which helped stop the blaze from spreading through her property.
Assistant chief Weston Beseda told KHOU it's important to consider the safest place to put a charging device. "Use a nightstand, use a shelf, use an entry way table," he said. "Something like that. Avoid placing phones or electronic devices on pillows, mattress, comforters, blankets and what not."
He added device owners shouldn't leave their electric possessions on charge when they're out of the house.
The Corpus Christi fire department did not immediately respond to Newsweek's request for comment.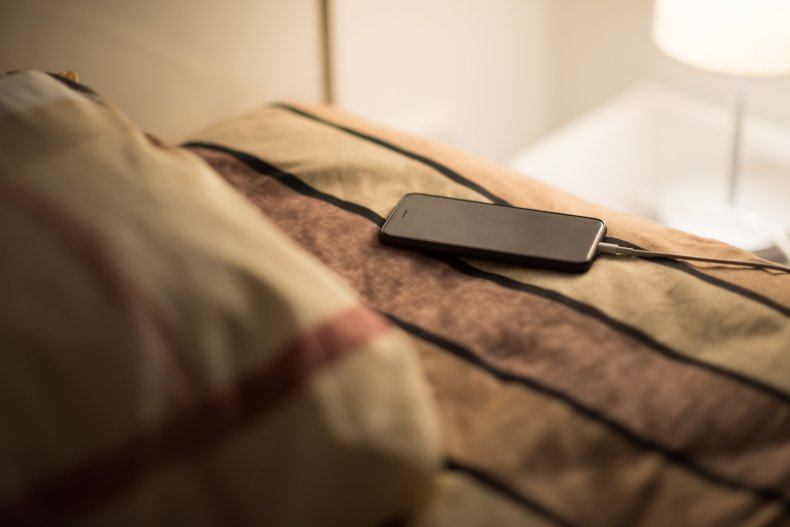 Earlier this week, a Virgin Atlantic plane made an emergency landing en route to London from New York after a passenger seat caught fire. The plane safely landed at Boston Logan International Airport
Massachusetts state police bomb disposal officers said an external phone charger placed between seat cushions was likely to blame for the fire. Luckily crew members were able to extinguish the small fire quickly. None of the 217 passengers were injured during the incident.
In other fire news, a Warner Brothers stage near London, U.K. caught fire overnight last week. The stage was part of Warner Brothers Studio, a facility used to film blockbuster franchises including the Harry Potter, James Bond and Mission Impossible series.
Firefighters in Scotland had an unusual experience last month when they helped a pair of tourists from California escape a historic castle. Niki Ghofranian and Ritta Nielsen from Manhattan Beach were enjoying their visit to Dunstaffnage Castle in western Scotland so much that they failed to notice staff lock up one day in June.
Unsure of how to escape the former fortress, they eventually contacted emergency services, who sprung them from the keep.
A fire crew spokesperson remarked: "It was a bit of an unusual request for us. But we are always happy to help."