Smartphones Are Antichrist's Ticket to Global Control over Mankind, Church Leader Warns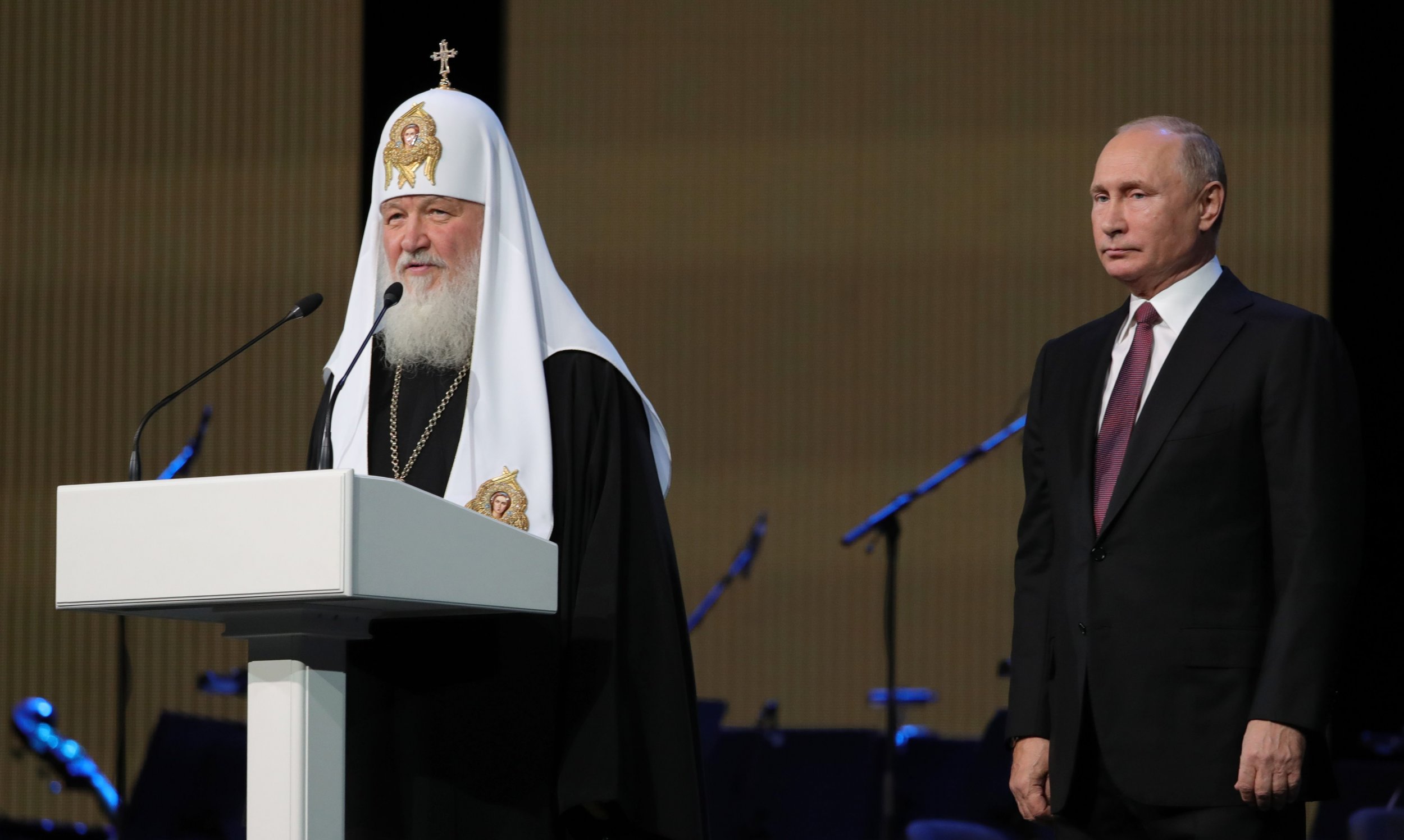 Your cellphone, your digital assistant—maybe even your smart fridge—could be beckoning the arrival of the Antichrist, if the words of the leader of the Russian Orthodox Church, Patriarch Kirill, are to be taken literally.
Speaking on Russian state television, the religious leader warned followers of the dangers of a "worldwide web of gadgets" that offered unprecedented access to one's personal identity. Access, he said, that could be abused by a prophesied Antichrist figure.
"Every time you use your gadget, whether you like it or not, whether you turn on your location or not, somebody can find out exactly where you are, exactly what your interests are and exactly what you are scared of," Patriarch Kirill told Rossiya 1, per the BBC.
The interconnected web of gadgets he added, offer "an opportunity to gain global control over mankind." The person in charge of this troubling network of tech would be the Antichrist, he said.
As access to information increases, so will opportunities to use it, the Patriarch added. "Do you imagine what power will be concentrated in the hands of those who gain knowledge about what is going on in the world?" he asked. "Such control from one place forebodes the coming of the Antichrist."
Although the church isn't against "technological progress," he said, problems lie in "a system that is aimed at controlling a person's identity."
Russian Orthodox leaders in the U.S. did not immediately respond to Newsweek 's request for comment on the Patriarch's statements.
Some social media users have accused the religious leader of cultivating " loyalty to the government and its laws " in its followers.
Russia has been systematically restricting internet access to its citizens for some time. In 2017, for example, Russian president Vladimir Putin outlawed websites that allow access to sites banned in the country.
Back in 2012, he introduced a law that allows the government to take websites offline without a court order.
In March of last year, a Russian politician claimed the country could launch its own version of the internet if necessary.
In May, Russia's Foreign Minister Sergey Lavrov called for the country to defend itself online from the threats of child abuse, terrorism and "same-sex values."
Meanwhile, the country is suspected of using social media to influence elections including the 2016 U.S. presidential election.
In November, Facebook said it had removed numerous social media accounts from its platforms because they were part of Russian troll farm, the Internet Research Agency (IRA). "We blocked over 100 Facebook and Instagram accounts due to concerns that they were linked to the IRA and engaged in coordinated inauthentic behavior, which is banned from our services," Nathaniel Gleicher, Facebook's head of cybersecurity policy, said at the time.