'Smash Ultimate:' Sakurai Reveals Decidueye Almost Made Roster
Super Smash Bros. Ultimate has a massive roster but there will always be characters left on the cutting room floor, like Decidueye the owl archer from the Gen 7 Pokémon games.
In a recent interview with Nintendo Dream, via JapaneseNintendo, Smash Ultimate producer Masahiro Sakurai revealed some of the characters that missed the final roster cut, and the reasoning.
When he was tasked with introducing a newer Pokémon to Smash, Sakurai cut the list to Decidueye and Incineroar. Ultimately, the Fire and Dark-type wrestling cat was selected.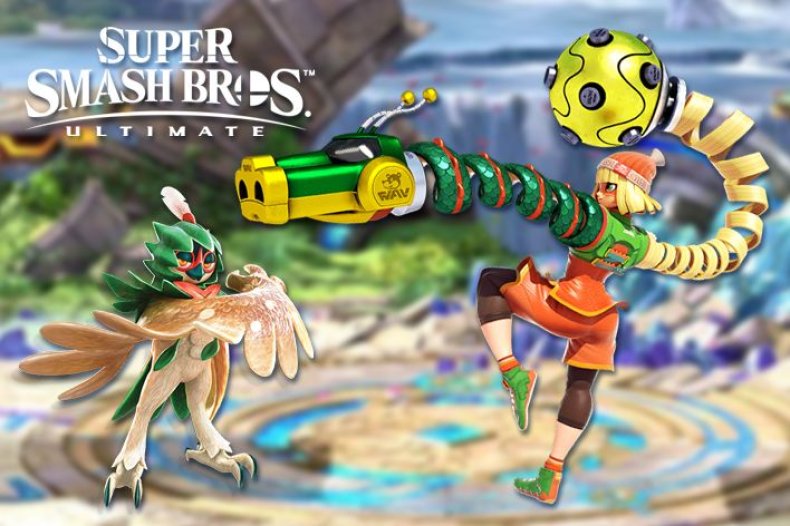 As for characters from Nintendo Switch games like ARMS and Xenoblade Chronicles 2, Sakurai pointed to the lack of time to develop them as the reason. He needed to confirm the roster too far in advance to add characters from either game.
Sakurai mentioned this during the Smash Ultimate Nintendo Direct when he was showcasing the Mii Fighter outfits that players can obtain in-game. One outfit featured Rex from Xenoblade Chronicles 2 as a nod to the game and the character, and to hopefully placate fans who are disappointed in his omission from the roster.
New additions to Smash Ultimate like King K. Rool, Ridley, and the Belmonts were chosen for the final roster because of the demand to see them in the Nintendo Wii U game. The fan ballot that ultimately got Bayonetta in the game had a lot of love for the characters so they were put into the Switch game.
Currently, only two DLC fighters were announced for Super Smash Bros. Ultimate. Piranha Plant is set to release in February as a special bonus for those who bought the game early. Joker from Persona 5 is the first DLC character coming to Smash Ultimate from the Fighter Pass. There are four other fighters expected to be released periodically, with many rumors and supposed leaks flying around.
Super Smash Bros. Ultimate is available now for Nintendo Switch.
What do you think of Sakurai's reasons for leaving off some characters off the Smash Ultimate roster? Who do you hope is added to the game in the future? Let us know in the comments section below.