'Smash Ultimate' DLC to Include a Fighter From 'ARMS!' and Release in June
Nintendo released a "mini" version of its popular Direct online presentation on Thursday, and among the news and updates was the reveal that the first fighter in Super Smash Bros. Ultimate's Fighter Pass Vol. 2 will be from ARMS!
The Direct didn't reveal which character from the 2017 fighting game would be included, but stated that the fighter's development needed more time. The reveal and release of this mystery ARMS! character in Super Smash Bros. Ultimate will be in June. This reveal will likely be during the Nintendo Direct scheduled for this year's E3 virtual festivities.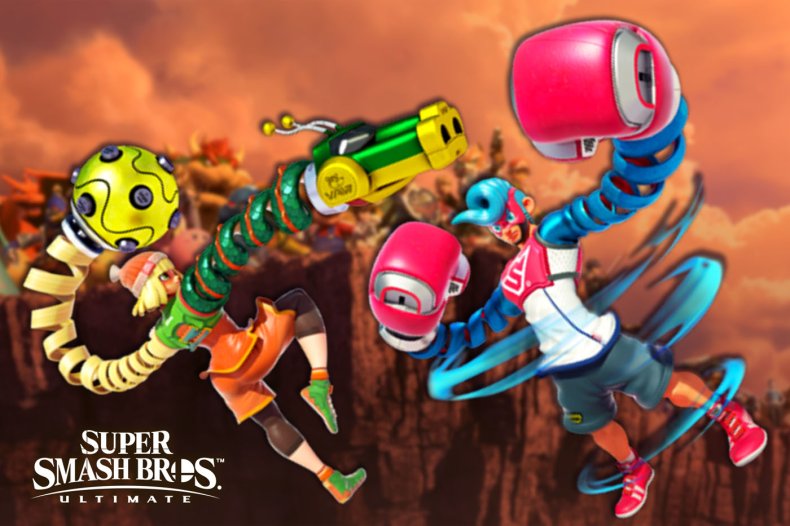 ARMS! released in June 2017 as one of the first games for the Nintendo Switch. It's a fighting game that allows players to use the Switch's Joy-Con to punch and block. Gameplay differs depending on the character and the fist augments, called ARMS, that are used.
There are 15 characters in the ARMS! roster, so it's unclear which one Nintendo wants to feature in Smash Ultimate.
It should be noted that Spring Man, the poster boy of the ARMS! game, is already in Super Smash Bros. Ultimate as an assist trophy. If Spring Man does make the cut, it'll mark the first time an assist trophy became its own character afterwards - Waluigi fans can rejoice if this happens.
To get fans more acquainted with the game, Nintendo is giving players a chance to try ARMS! for free for a limited time. This offer only applies to Nintendo Switch Online subscribers.
Starting Thursday, March 26 at 12 p.m. EDT until Monday, April 6 at 2:59 a.m. EDT players can download and play ARMS! for free from the Nintendo eShop.
Fighters Pass Vol. 2 in Super Smash Bros. Ultimate will introduce six more characters to Nintendo's premier fighting game, up from five in the last volume of DLC.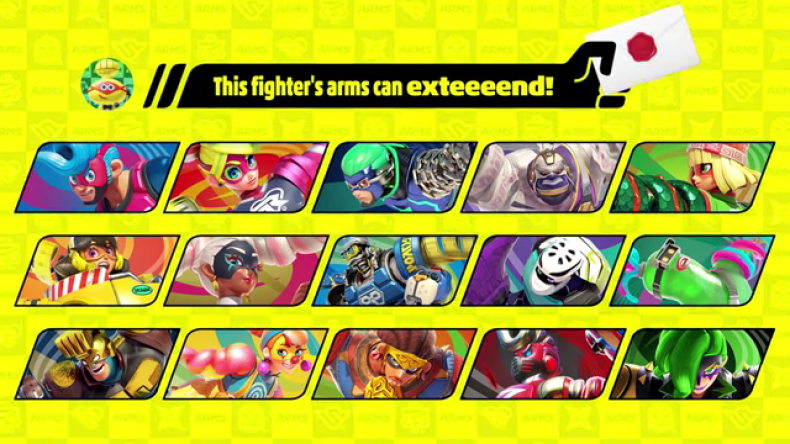 Series producer/director Masahiro Sakurai revealed that once Volume 2 is complete there are no plans for more Super Smash Bros. Ultimate DLC at this time. There are currently six additional DLC fighters that have joined the roster since launch.
Piranha Plant was the first, as an early purchase bonus, while the other five were part of Fighters Pass Vol. 1. These fighters included: Joker from Persona 5, The Hero from the Dragon Quest series, Banjo-Kazooie, Terry Bogard from the King of Fighters series, and Byleth, the main character from Fire Emblem: Three Houses.
Super Smash Bros. Ultimate and ARMS! are available now for Nintendo Switch.
What do you think of an ARMS! representative joining Smash Ultimate? Which of the 15 characters do you want in the game? Let us know in the comments section.