What Time Will The Hero Join 'Smash Ultimate'? New DLC Character Likely Arriving Later Tonight
UPDATE [9:00 p.m. EDT]: Version 4.0 is available to download now
Super Smash Bros. Ultimate director Masahiro Sakurai gave fans an in-depth look at The Hero's movesets and abilities in Nintendo's premiere fighting game, but he also informed players that the protagonist from the Dragon Quest series will arrive on July 30.
While Sakurai confirmed that The Hero and Version 4.0 will drop on Tuesday, an exact time was not given. However, if we go by past DLC characters we can pinpoint when Smash Ultimate fans will be able to download the latest fighter or the entire Fighters Pack 2.
Here's all the information you need to know on The Hero and Fighter Pack 2, with step-by-step instructions on when and how to download it.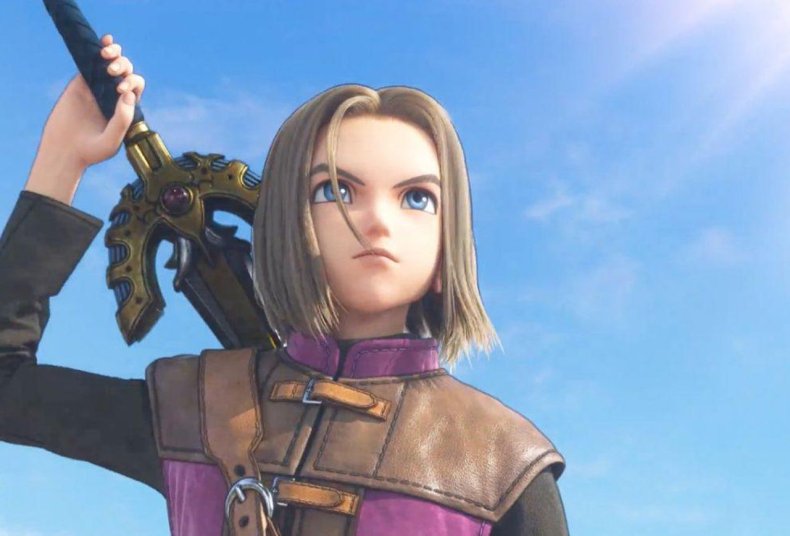 WHAT TIME WILL THE HERO ARRIVE IN SUPER SMASH BROS. ULTIMATE
Again, the exact timing for when The Hero will arrive in Super Smash Bros. Ultimate was not confirmed but the two previous DLC characters give fans a range of time to expect it.
Joker, the first DLC character as part of the Fighters Pass, and Version 3.0 was released April 17 around 9 p.m. EDT.
Piranha Plant, an early purchase reward, was released January 29 around 8 p.m. EDT.
Smash Ultimate fans will want to check back later tonight between those times to see if The Hero is available to purchase/download. We'll be sure to update this story once the DLC character goes live.
HOW TO DOWNLOAD THE HERO IN SUPER SMASH BROS. ULTIMATE
Players who purchase The Hero can do so separately or as part of the Fighters Pass. Go to the Nintendo eShop and search "the hero" or "fighters pass." There you can sort the results by Downloadable Content, which will put the latest DLC at the top of the list.
The Hero alone will cost $5.99 while purchasing the Super Smash Bros. Ultimate Fighters Pass will run players $24.99. The Fighters Pass will include Joker, The Hero, Banjo-Kazooie and two more DLC characters.
A new stage based on Dragon Quest XI will be included with The Hero as well as a few more Mii Fighter costumes based on the franchise.
Banjo-Kazooie will be the third DLC character in the Fighters Pass and is scheduled to release sometime in the Fall. The other two DLC characters have yet to be announced.
Super Smash Bros. Ultimate is available now for Nintendo Switch.
Are you excited for the release of The Hero? Which DLC character is your favorite so far? Let us know in the comments section below.