Why Is There Snow in Texas? Up to 7 Inches Fell in Lone Star State Overnight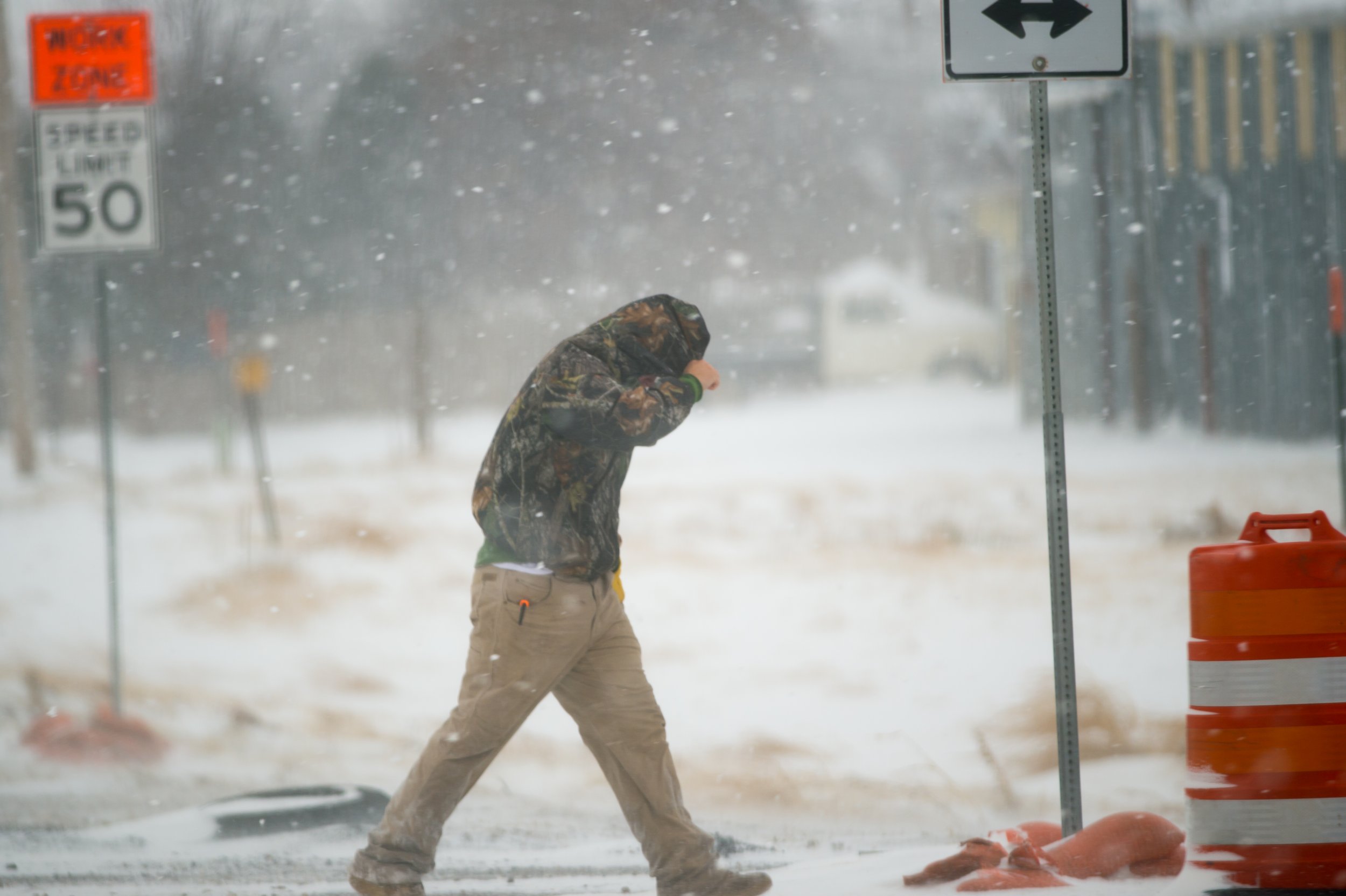 Texas, Louisiana and Mississippi were among the southern states blanketed with snow Thursday night. The rare snowfall across Houston, Austin and into southern Texas near the border saw a few inches, with one National Weather Service employee reporting 7 inches of snow near Corpus Christi. Some parts of Alabama and Mississippi recorded 6 inches as of Friday morning. In San Antonio, 2.5 inches of snow was unusual, as the last major snowfall was in 1987.
Though the snowfall felt apocalyptic in the wake of Southern California's ongoing fires, it was what meteorologists were expecting, according to Katie Magee, a meteorologist at the weather service's Houston office. That being said, a snowstorm like this is rare in Houston.
"Overall, the upper level air pattern showed the potential for it," Magee told Newsweek. It "wasn't completely unusual or out of the blue for us."
Some parts of western Texas had more snow depth than Minneapolis, according to the weather service's Twin Cities office.
The snow was welcomed by Southerners, who took to Twitter posting pictures of snow-blanketed backyards, some of which were already starting to uncover green grass as snow melted. Snowmen and snow angels were made, and rooftops and the hoods of vehicles were blanketed with snow.
The last snowfall event in Houston in particular was December 4, 2009—when Houston saw an inch of snow, according to Magee. One year prior on December 10, Houston saw 1.4 inches. Magee said the office in Houston reported just over an inch, but preliminary snowfall totals were still being collected Friday morning. In 2004, Galveston recorded 4 inches over December 24 and 25, which was another one of the biggest snowstorms in the area in recent history, said Magee. In 2015, northern parts of Texas experienced a blizzard with as much as 13 inches of snow forecast, though Thursday evening, those parts saw little to no snow.
Since 1895, it has snowed 35 times in Houston—the worst of those being in 1895 on Valentine's Day when the city was hit was 20 inches of snow, according to ABC 13. The storm resulted in snowfall in Tampico, Mexico, to Pensacola, Florida. Records were set in New Orleans and Alabama.
The U.S. is currently in the midst of a La Niña winter—which means more snow in some parts of the country. But for Texas, this single weather event can't be tied to La Niña. Since the phenomenon is a general trend, it affects seasonal averages, not specific events, said Magee.
But besides, southern states are expected to be drier and warmer during La Niña, which is one of the phases of the El Niño-Southern Oscillation climate cycle. The weather pattern is caused by a retreat of a jet stream over the North Pacific Ocean, according to Stephen Baxter, a meteorologist for the weather service. That allows for colder air to "spill into western and central Canada and parts of the northern contiguous U.S.," he wrote in a blog post for the National Oceanic and Atmospheric Administration.
"Given the northward shift of the storm track, relatively cold and wet conditions are favored over the northern Rockies and northern Plains, resulting in the enhancement of snowfall," he wrote. "Warmer and drier winters are more likely during La Niña over more southern states, and this is exactly where seasonal snowfall tends to be reduced."
But, the trend clearly didn't follow Thursday night in the South—an exception to the rule.