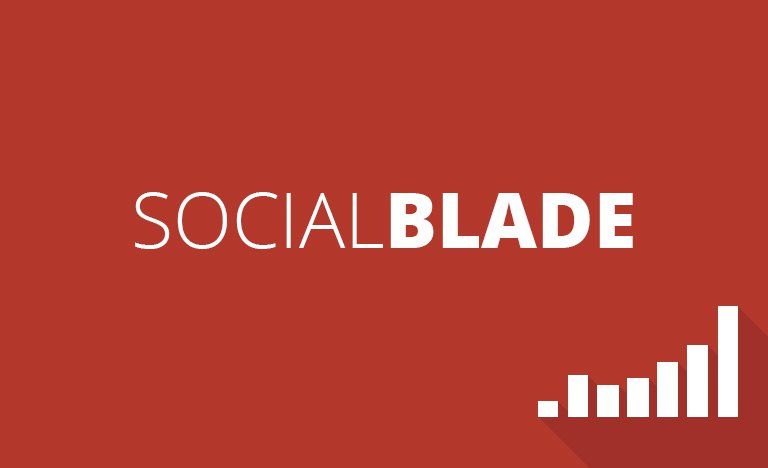 YouTube announced on Tuesday that in August it will change how subscriber counts are displayed on the platform. Currently, all YouTubers have their actual subscriber count visible on their page, giving real-time updates to YouTubers and their fan bases. Websites like Social Blade have made a name for themselves by combing through the site's public Application Programming Interface, or API, to give real-time updates to fans.
Watching subscriber counts rise and fall in the midst of our "cancel culture" has become a communal activity. Tens of thousands of viewers watched YouTube live streams showing live subscriber counts of PewDiePie's race against T-Series. Viewers gasped in awe as James Charles lost 3 million subscribers in one week, while cheering Tati Westbrook as her channel gained 5 million subs (and then lost 200,000). Watching someone have their fame fluctuate in real time can be addictive.
Once the update goes into effect, "third parties that use YouTube API Services will also get the same abbreviated public counts," the video hosting platform said in a tweet. That seemed to catch Social Blade, which wasn't warned about the upcoming change, off guard. In a Twitter thread discussing the announcement, the Social Blade account wrote that while they "prefer to see the full numbers," they are "alright with the change."
If the API change goes through, a Social Blade representative told Newsweek that "real-time subscriber counts would be a thing of the past." The counter would still work, but not nearly to the same level of precision that it currently does. For example, it took PewDiePie a month to go from 95 to 96 million; if the new change had been implemented, it would look like his channel stagnated for that period of time.
In the blog post, YouTube said it was changing "to create more consistency everywhere that we publicly display subscriber counts." (When asked for comment on the change and to elaborate, a YouTube representative directed Newsweek to the blog post.) There are many theories going around online as to why the change was being implemented, ranging from YouTube wanting content creators to use their own platform to the site wanting to curb "cancel culture."
"Real-time subscriber counts would be a thing of the past."
The James Charles/Tati Westbrook feud brought a massive amount of bad publicity and press toward YouTube, so this could be a knee-jerk reaction to fix the problem. "Social Blade was a companion piece to the videos, like a metric for public opinion as it swung back and forth," Een, who runs the YouTube channel Nerd City, told Newsweek. In his videos he breaks down how YouTube, its algorithm and the influencer ecosystem work to his audience of more than 600,000 subscribers. "The big stars on YouTube are valuable assets to them; maybe they'd like to weaken the destruction caused by infighting."
YouTubers have been vocal about their displeasure. Content creators have flocked to Twitter to share their opinion on the situation, spreading the hashtag "savesocialblade" and getting it to trend in several countries.
The Social Blade spokesperson said that YouTube had reached out to the company after the hashtag gained traction, but that Social Blade has "yet to have a meaningful conversation with them even though we've been trying to reach out to our contacts there for days."
"Social Blade is how creators will track what's working, not just for ourselves but for other channels. A Social Blade profile shows a digest for the last month at a glance," Een said. "Breaking Social Blade sucks for us."