'Solo Leveling' Anime Release Date, Trailer, Plot: All We Know So Far
Korean web novel Solo Leveling is going to be adapted into an anime, and all the details were shared by Crunchyroll at the Anime Expo on Sunday, July 3.
The comic, which is written by Chugong and illustrated by DUBU of the Redice Studio, is a veritable hit in South Korea and it was adapted into English by Yen Press in February 2021.
Here is everything that we know so far about the forthcoming anime.
What Is the 'Solo Leveling' Anime About?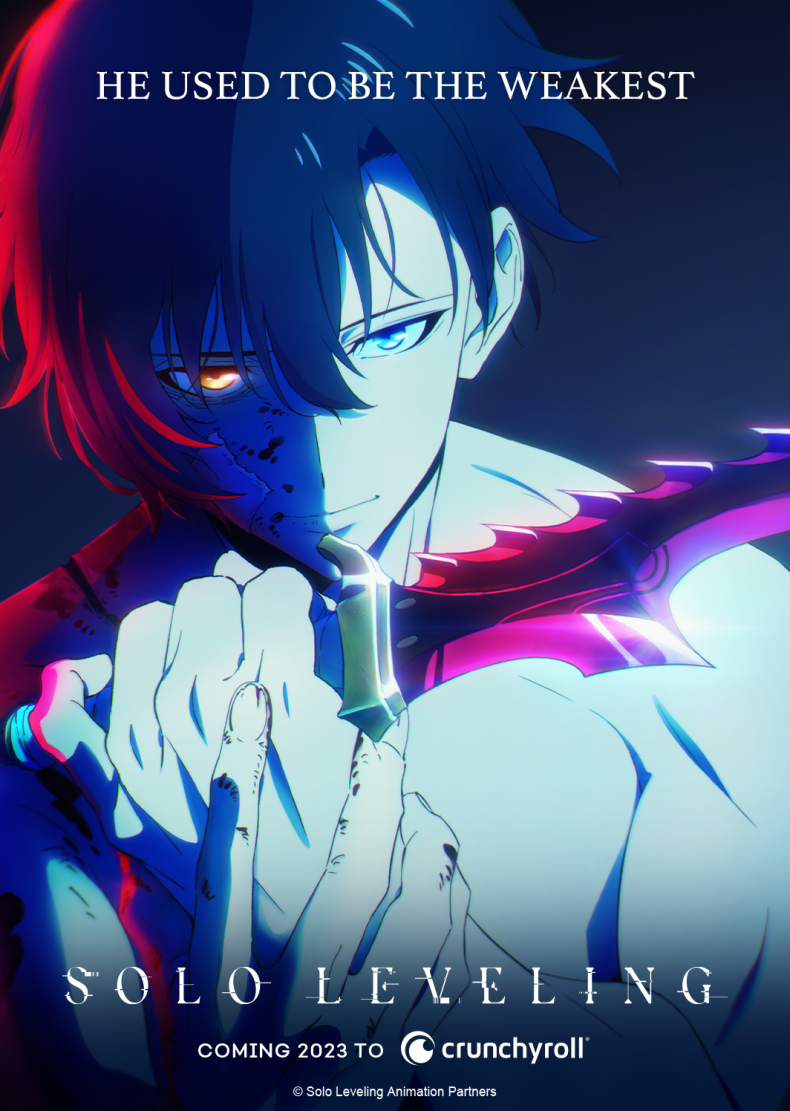 Crunchyroll shared news about the Solo Leveling anime during an industry panel, held on Sunday, July 3, at the Anime Expo.
The streaming platform announced that A-1 Pictures would be working on the anime adaptation, and it will be released on their service worldwide outside of Asia.
Solo Leveling follows young man, Sung Jinwoo, a weak player who lives in a world where humans with magical abilities, known as hunters, fight monsters and conquer dungeons to protect mankind as they know it.
When Jinwoo survives a near-fatal battle, he is chosen by a program called "the System," which gives him the ability to level up exponentially with no known limit and leads him on a quest to discover the extent of his new powers.
When Will the 'Solo Leveling' Anime Be Out?
An official release date hasn't been given, but it's currently slated to come out sometime in 2023.
A teaser trailer for the anime was released by Crunchyroll at Anime Expo, and it shared a brief glimpse of the adaptation.
Who Will Work on the 'Solo Leveling' Anime?
Shunsuke Nakashige will direct the anime, while Noboru Kimura will come on board as head writer, and Tomoko Sudo will work on the show's character designs.
Hiroyuki Sawano, who composed the music for Attack on Titan, The Seven Deadly Sins, and Blue Exorcist, will be working on the show's music as well.
The voice cast for the anime hasn't been announced, but it's likely to be revealed for both the Japanese simulcast and a possible English-language dub closer to the show's release.
What Have the 'Solo Leveling' Creators Said About the Anime?
In a press statement, Solo Leveling's original creators, Chugong and DUBU, both shared their thoughts on the anime adaptation.
Author Chugong said: "About six years ago when I was writing the very beginning of Solo Leveling, if someone had said to me, 'The novel you wrote will become a comic,' I bet I'd have told them to stop pulling my leg. But now, I'm told that it'll be animated?! Seriously, stop pulling my leg!
"But these days, I'm feeling excited and thrilled. Since I'm still half-doubting that this is real, I want to see Jinwoo and the other characters get animated soon and feel relieved. I'll keep working diligently while looking forward to that day."
DUBU added: "Solo Leveling is finally making its anime debut. It feels like only yesterday that we got the offer for the anime adaptation.
"I feel so overwhelmed when I think that the anime is really being created right now. This is all thanks to you fans who love and support Solo Leveling.
"I'm filled with gratitude. Thank you very much. Also, please support the animation production team. If this anime gives new enjoyment to the readers, I'll be very happy."