Son Fatally Beats, Stabs Mom After Planning Her Death for Year: Police
Police in Clearwater, Florida, say that a 24-year-old man killed his mother on Saturday evening after planning the murder for a year.
Officers responded to a call around 5 p.m. after a neighbor "heard a woman screaming for help in a nearby apartment," according to a statement from the Clearwater Police Department posted on Facebook. When they arrived they found a woman, Mary Beth Lopez, dead.
The department wrote that a man at the scene, Logan Lopez, told police and later homicide detectives that he had killed the woman, who is his mother.
"The suspect said he had lured his mother to his apartment for the purpose of 'putting an end to her' after planning the murder for a year. He beat her with a hammer and also stabbed her multiple times," the department stated.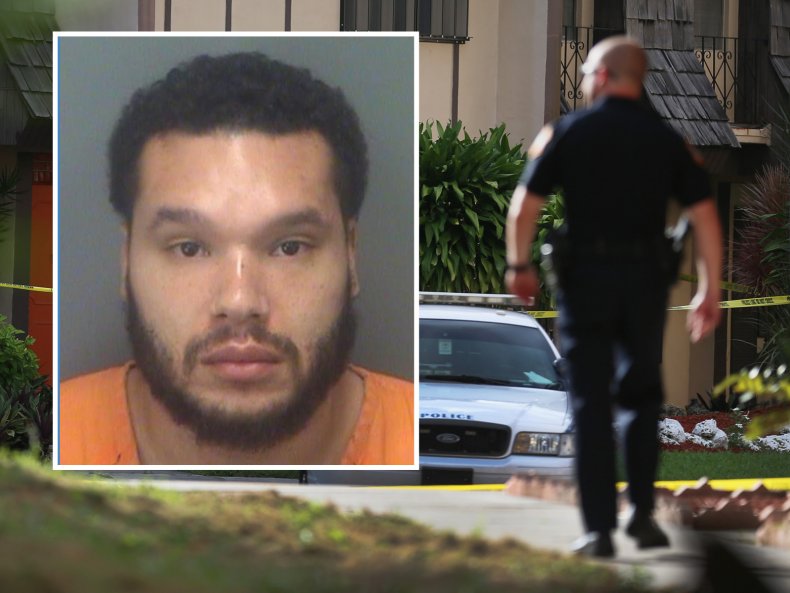 Logan Lopez has been charged with first-degree murder. Police noted that he has no previous arrest history.
Newsweek has reached out to the Clearwater Police Department for comment.
In a separate incident this week, a man in San Antonio, Texas, was accused of fatally shooting his mother in front his 9-year-old daughter. During the incident, in addition to allegedly killing his mother, police said he also shot his stepfather, who suffered non-life-threatening injuries. The 49-year-old daughter had been living at her grandmother's home.
In Florida in April, law enforcement officials said a teenager shot and killed his mother after she told him to stop smoking in the house. At the time, Polk County Sheriff Grady Judd said that the teen's mother smelled smoke coming from his bedroom and opened the door, telling him to stop smoking.
"[As] she closes the door, he shoots her through the door," the sheriff said.
"But he colors the event in his best interest. He tells us that he's depressed...He said that 'Mom opened the door to get onto me about smoking and I was holding a gun to my head. And she told me to put the cigar out and close the door and the gun accidentally discharged.' We don't believe that," Judd said.
Last month in Colorado, a man was charged in connection with the death of his mother who disappeared four years prior.
"Sylvia Frens went missing in 2018. For nearly 4 years, detectives worked diligently on solving her case. In March, Sylvia's remains were found on the property in which she last resided. Her 54YO son has been arrested in connection to her murder," the Grand Junction Police Department wrote on Twitter on June 8.