South Africa: ANC Will Help Zuma Pay for Nkandla, Says Party Official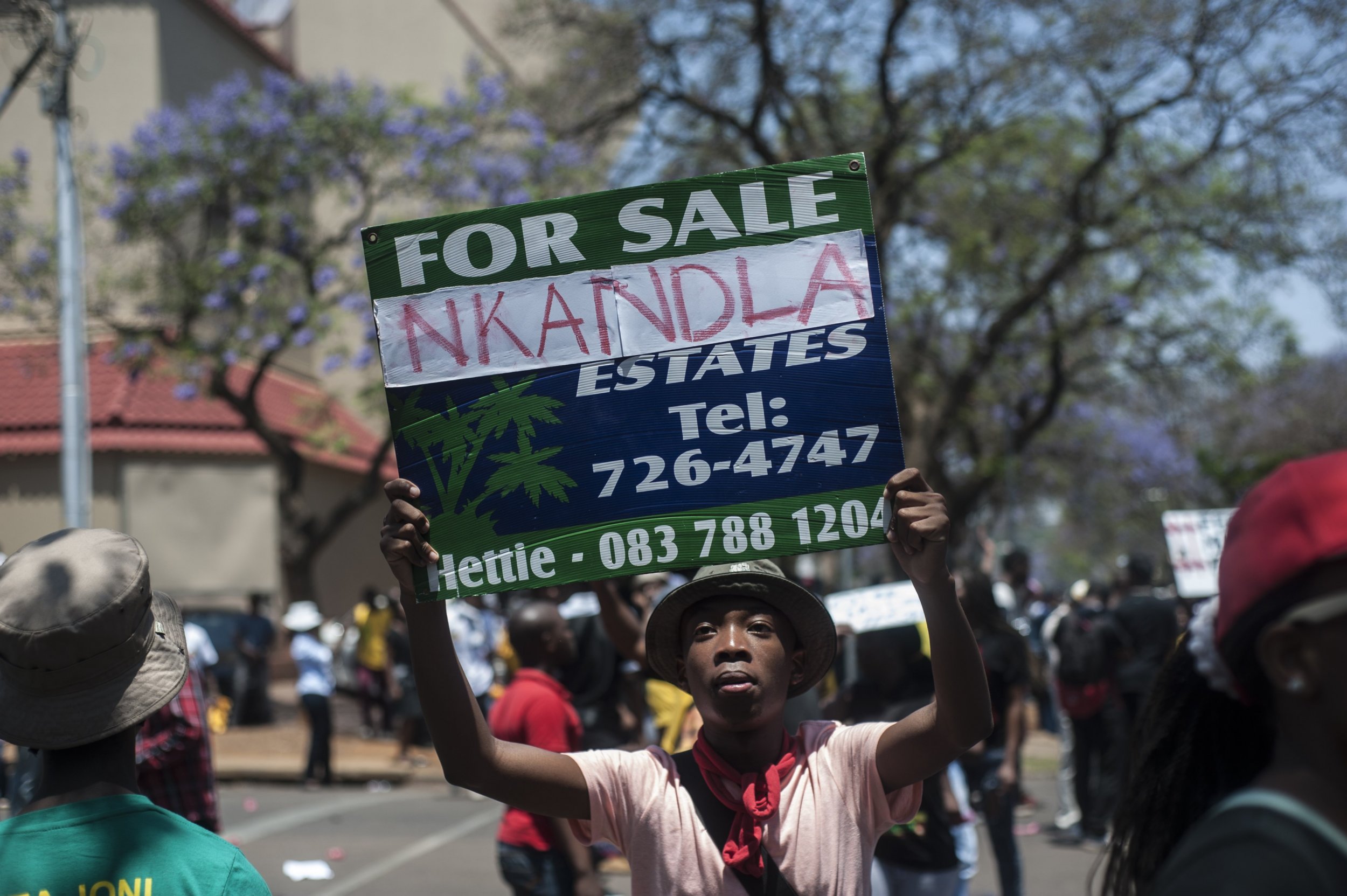 South Africa's governing party will help Jacob Zuma cover the costs of upgrades to his Nkandla homestead, a top party official has said.
The 74-year-old president was found to have failed to uphold the constitution by South Africa's highest court in March over his failure to heed a 2014 report by Public Protector Thuli Madonsela. The report found that Zuma had "unduly benefited" from state-funded upgrades to his Nkandla home—which included a swimming pool and cattle ranch and cost approximately 246 million rand ($23 million at the time, $15 million at contemporary exchange rates). The Constitutional Court found that Zuma should be made to cover some of the costs of non-essential upgrades.
A member of the African National Congress's (ANC) national executive committee, David Mabuza, said that the party was willing to support Zuma cover the costs. "[The] ANC will help Zuma if he does not have money to pay," said Mabuza, who is also the governor of Mpumalanga province in eastern South Africa, The Sowetan reported.
Senior members of the ANC and veterans of the apartheid struggle, including Ahmed Kathrada —who was jailed alongside Nelson Mandela on Robben Island in 1964 for trying to overthrow the apartheid government —have called on Zuma to step down in the wake of the crisis. Mabuza said that the ANC respected such views but called on party stalwarts to "allow us to deal with the matter."
The party has thrown its backing behind Zuma following the Constitutional Court ruling, defeating a motion to impeach the president brought to parliament by the opposition Democratic Alliance. South Africa is holding local government elections in August, however, and there is speculation that the ANC could remove Zuma as party leader if they do not perform well in the polls.
Possible successors as ANC leader include Nkosazana Dlamini-Zuma, the outgoing head of the African Union and an ex-wife of Zuma, and Cyril Ramaphosa, who is currently Zuma's deputy president.