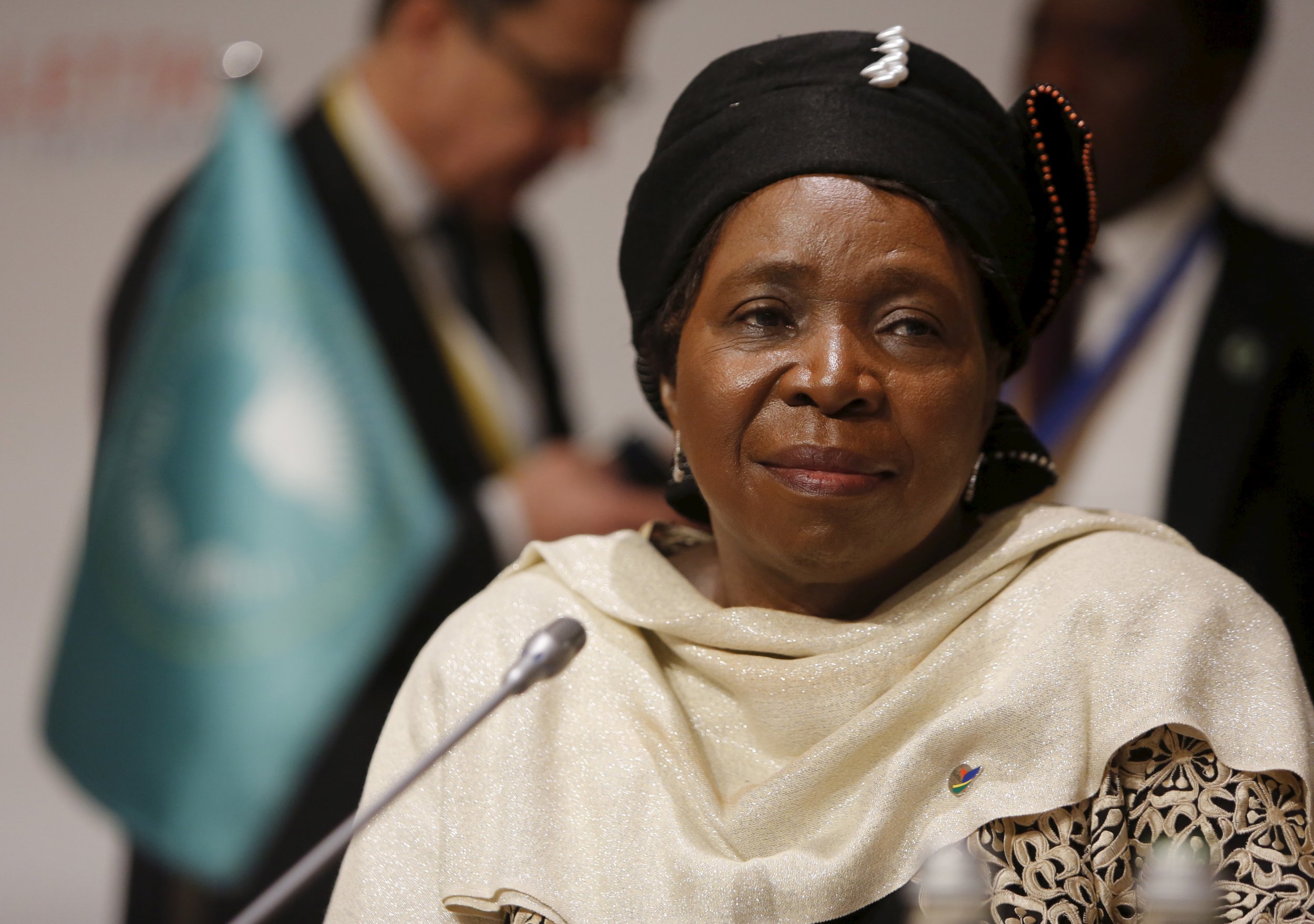 The African Union's chairwoman is to step down in July amid speculation she could take over from her ex-husband Jacob Zuma as the head of South Africa's ruling party.
Nkosazana Dlamini-Zuma, who previously served as home and foreign minister in South Africa, will not seek to renew her leadership of the continental organization, which she has led since 2012, Reuters reported. Dlamini-Zuma's spokesperson, Jacob Enoh Eben, said the decision was personal and did not give any further details.
Dlamini-Zuma was married to the embattled South African president for 26 years until 1998 and remains on good terms with her husband, whom she served under as home minister between 2009 and 2012. Zuma survived an impeachment motion in the South African parliament on Monday and the African National Congress (ANC) has given the president its full backing. This came after a ruling from South Africa's highest court that Zuma had failed to uphold the constitution after ignoring a 2014 report by Public Protector Thuli Madonsela ordering him to pay back some of the costs of state-funded upgrades to his Nkandla homestead, which cost an estimated 246 million rand ($23 million at the time).
There is speculation, however, that the party could choose to replace its leader depending on its success in local government elections across South Africa scheduled for August. "There is no doubt that some behind-doors lobbying on her [Dlamini-Zuma's] behalf is already underway," Mcebisi Ndletyana, associate professor of political science at the University of Johannesburg, told AFP.
The ANC will hold its elective conference in 2017, when the party will choose its leader and de facto candidate for the next presidential elections, due to take place in 2019. Zuma is bound by South Africa's constitution to step down in 2019, as he will have served two consecutive terms. Dlamini-Zuma is seen as a party heavyweight untainted by the Nkandla scandal, but she would have to defeat Zuma's deputy president Cyril Ramaphosa, the ANC's second-in-command who is likely to run for the party leadership.