South Africa: Julius Malema Will Vote With Opposition to Dislodge ANC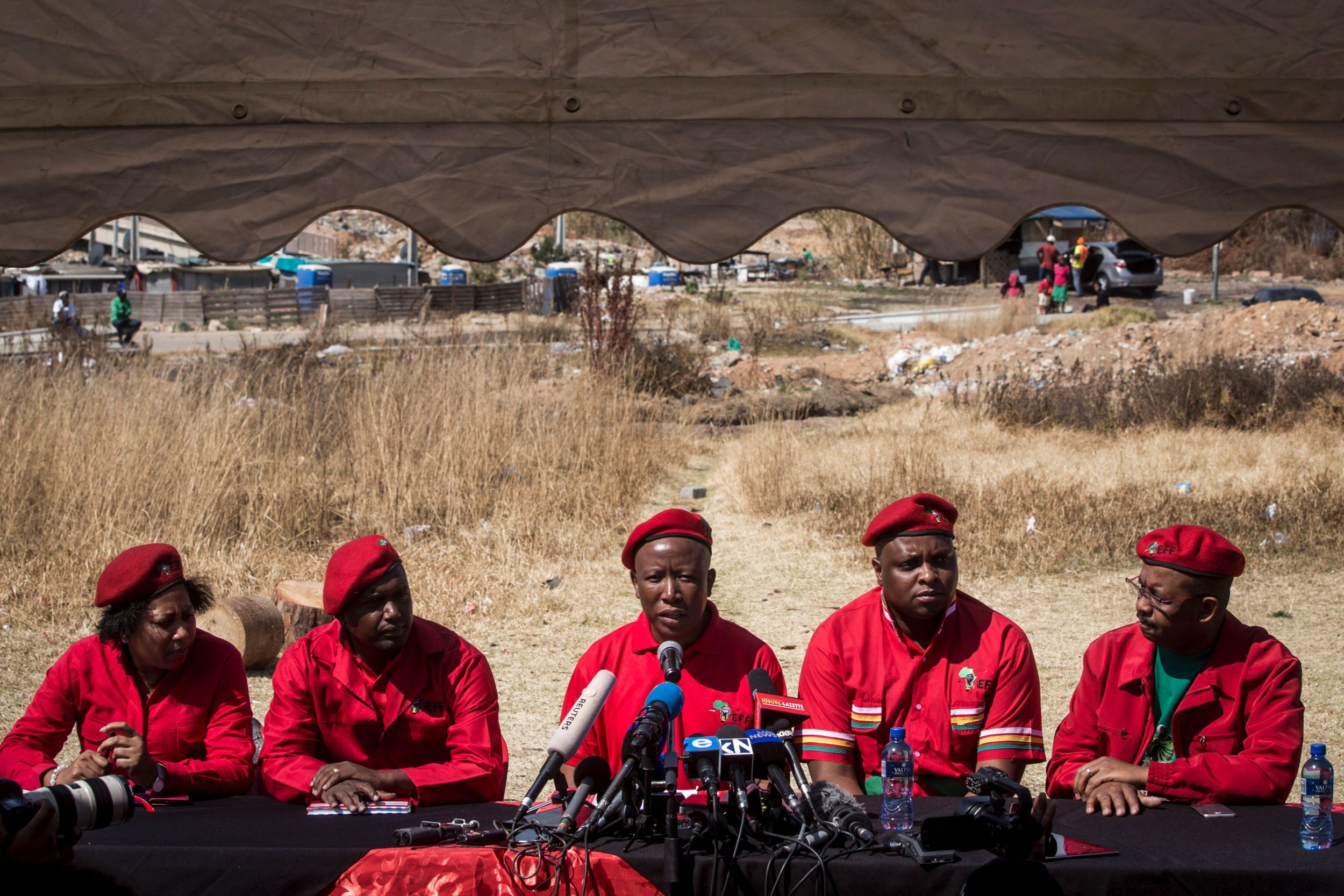 The leader of South Africa's third-biggest political party, Julius Malema, has said his party will vote with the main opposition in order to eject the African National Congress (ANC) from power in key urban areas.
Malema, the leader of the left-wing Economic Freedom Fighters (EFF), said that while his party would not go into coalition with the Democratic Alliance (DA), it would vote with the opposition in Johannesburg, Nelson Mandela Bay and Tshwane, where the capital Pretoria is located. Malema said that the EFF would vote with other opposition parties in hung municipalities in order to dislodge the ANC from power.
The ANC recorded their worst electoral result since 1994 in municipal elections held earlier in August. The liberation party, led by President Jacob Zuma, lost majorities in major urban areas and received less than 60 percent of the national vote for the first time since the end of apartheid.
The elections also left key areas—including the commercial hub Johannesburg and Pretoria—in limbo, however, as the DA did not obtain the majority needed to govern independently. Addressing reporters in the Alexandra township in Johannesburg on Wednesday, Malema stressed that while the EFF did not support the DA's policies—he described it as a party of "white racists"—they were willing to do what was necessary to weaken the ANC's grip on power.
"We are caught between two devils. The DA is a better devil than the ANC. We are not in bed with them," said Malema, according to Reuters.
Meanwhile, DA leader Mmusi Maimane announced that his party would enter into coalition agreements with several smaller opposition parties in order to attain governable majorities in hung municipalities. In Nelson Mandela Bay, the DA said it had formed a coalition with the United Democratic Movement, the African Christian Democratic Party and the Congress of the People.
Maimane welcomed the EFF's pledge to vote for DA governments, while emphasizing that there was no coalition between the two parties. He said that the DA would strive to "be inclusive and work for all residents."