Anti-Abortion Lobby Kills South Carolina 6-Week Abortion Ban
South Carolina Republicans voted to kill a ban on abortions after six weeks of pregnancy after the anti-abortion lobby urged party leadership not to support any legislation containing exceptions for rape or incest.
After passing an abortion ban with the last-second addition of exceptions for rape or incest earlier this year, the House ultimately voted not to concur with their colleagues in the South Carolina Senate, even though the Senate bill closely mirrored the language of the legislation the House previously passed in an unrecorded voice vote.
Shortly after Tuesday's vote, House Speaker Murrell Smith tweeted a letter from several anti-abortion groups in the state opposing the bill on the grounds that the inclusion of exceptions for rape and incest as well as a Senate-backed provision covering fetal anomalies only served to weaken an existing six-week ban on abortions that also includes exemptions for rape and incest.
The hardline House Freedom Caucus echoed that rhetoric, saying in a statement they "campaign on being pro-life, and we voted like it" before urging the Senate to appoint a conference committee to hash out the differences between the two chambers to strike a deal they could both agree on.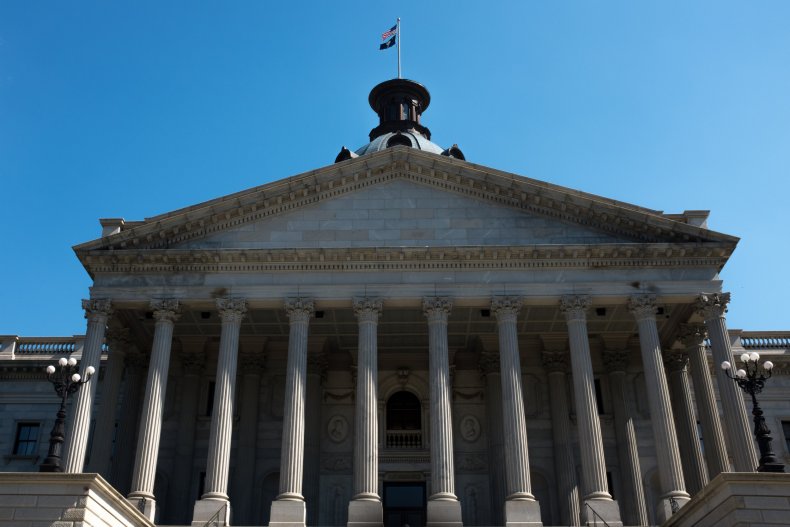 But the Senate made it clear that was not going to happen. Leading up to the vote, Senate Majority Leader Shane Massey told reporters that his chamber likely lacked the votes to support a bill without exceptions for rape or incest. Shortly after, Republican Senate President Thomas Alexander issued a statement making it clear that any abortion ban without exceptions was likely dead on arrival in the upper chamber.
"I am very disappointed in today's vote of the House of Representatives," he said in a statement. "As House members know, the Senate's previous votes show that the House's version of the bill simply does not have enough support for passage."
Tuesday's vote, Alexander said, also potentially puts any effort of restricting abortions in the state at risk this year as the South Carolina Supreme Court weighs the legality of a similar six-week ban passed into law in the 2021 session. Currently, abortions in South Carolina are now legal up to 20 weeks of pregnancy as deliberations about that bill continue.
But it also underscores the reluctance of conservatives to support an abortion ban without exceptions entering a midterm election season that has become defined by the abortion issue. Most polls nationally show Republicans and independents alike broadly support those exceptions, leaving conservative lawmakers in a challenging position between appeasing their most anti-abortion supporters and alienating large swaths of the electorate.
"I support a stronger pro-life bill," Alexander added. "But once we realized it was not possible to pass, our primary concern became to protect the most lives of the unborn possible by strengthening the Fetal Heartbeat law that is in current legal jeopardy. The House's action today puts these efforts at severe risk."