South Korea and U.S. Agree to Missile Defense Talks As Seoul Cuts Power to Kaesong Complex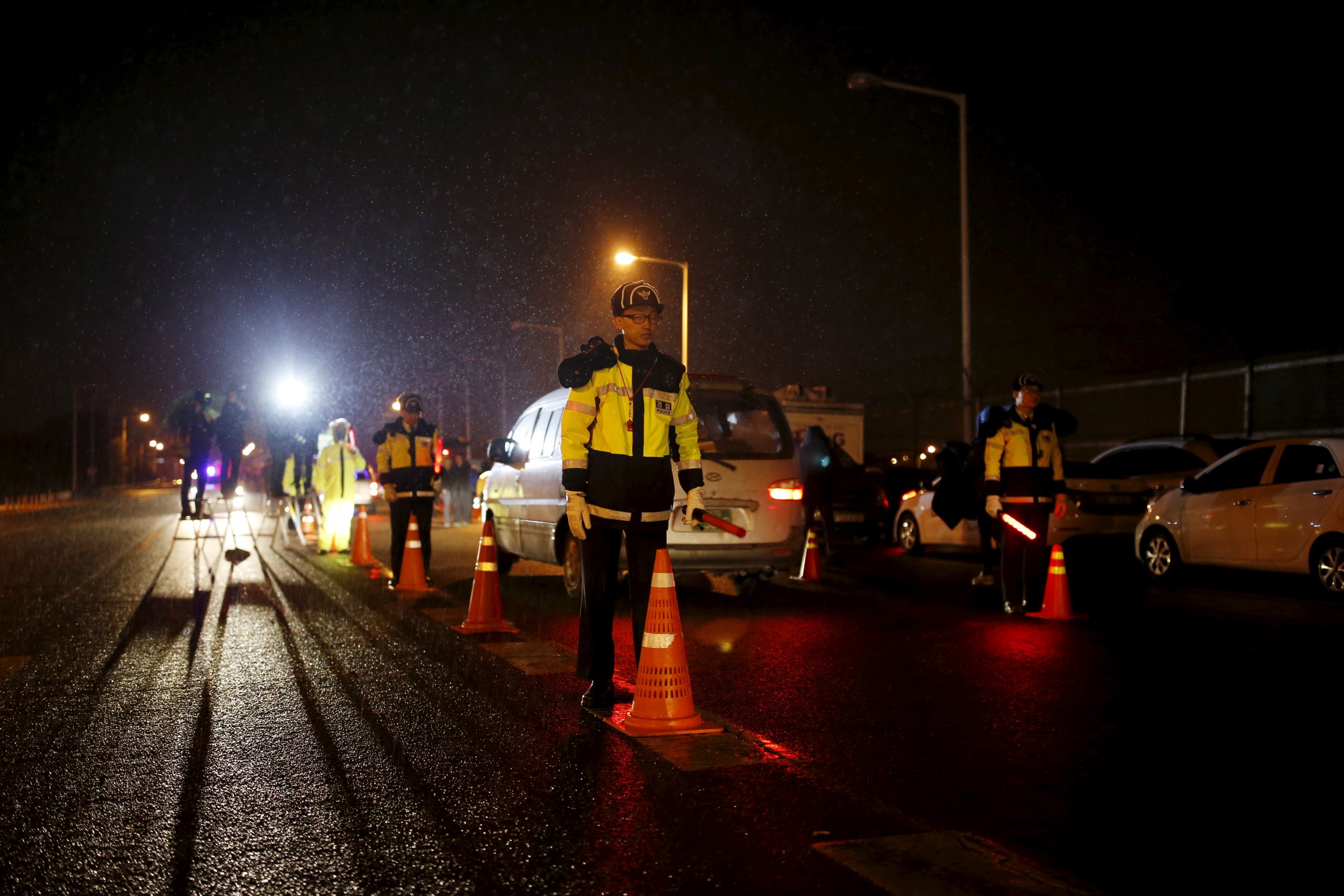 South Korea and the U.S. are to begin talks on deploying a missile-defense system on the Korean Peninsula following North Korea's controversial rocket launch last week, a South Korean official told Reuters on Friday.
The talks are to focus on installing a Terminal High Altitude Area Defense (THAAD) unit with the U.S. military in the country, said the official, speaking on condition of anonymity.
The announcement that serious discussions will begin over the deployment, which has the potential to damage both countries' relations with China, came as South Korea cut the power and water supplies to the Kaesong complex jointly run with Pyongyang.
The South Korean Unification Ministry said on Thursday that 280 workers at Kaesong had returned across the military demarcation line to South Korean territory.
In response to the North's test, South Korea suspended operations at the complex and both Seoul and Washington called for a strong U.N. resolution against Kim Jong-un's regime. In response to the suspension of operations at the industrial park, the North ordered all South Korean nationals to leave immediately, calling the South's move a "declaration of war."
North Korean authorities have declared the industrial park a military control zone, according to Pyongyang's agency that deals with the South, in a statement published on Thursday by the official KCNA state news agency.
"We seize all assets of the South Korean companies and related organizations including machinery, raw materials and goods," the statement said.
On Tuesday, the U.S.'s top intelligence chief James Clapper said that North Korea has reactivated a plutonium reactor that has the potential to provide fuel for nuclear weapons. He added that the pariah state has started the process of creating an intercontinental ballistic missile system, as tensions continue to rise on the Korean Peninsula.