South Sudan: "Deeply Disturbing" Reports of Sexual Violence in Juba After Recent Fighting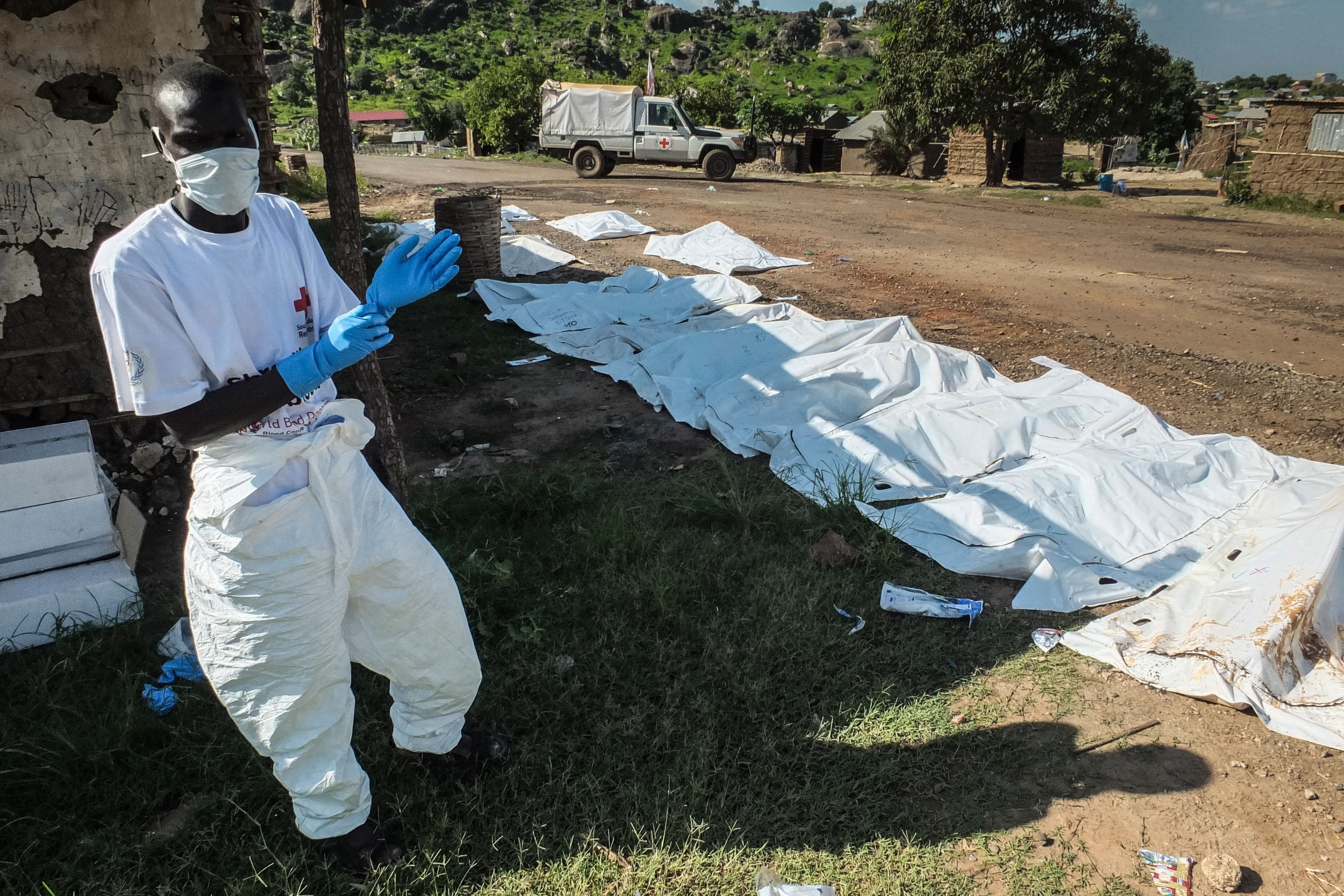 Sexual violence and rape are plaguing South Sudan's capital Juba following the latest outbreak of violence, with at least 120 cases reported since fighting restarted on July 7, according to the United Nations.
The deputy spokesperson for U.N. Secretary-General Ban Ki-moon, Farhan Haq, said the organization had received "deeply disturbing reports of sexual violence, including rape and gang rape." The violence had been committed by "soldiers in uniform and men in plain clothes against civilians, including minors," with some incidents happening around the U.N.'s headquarters in Juba, Haq said on Wednesday, according to Reuters.
South Sudan remains on the brink of chaos as it struggles to emerge from a civil war that has lasted more than two years. Fighting first broke out in December 2013 after President Salva Kiir accused then-Vice-President Riek Machar of plotting a coup. The war raged until August 2015—when a fragile peace agreement was struck—killing tens of thousands and displacing millions. Machar returned to Juba in April to re-take up his position but fled again in July after several days of fighting in the capital that began on July 7 and killed more than 270 people before a ceasefire was called.
Kiir swore in a new First Vice-President, Taban Deng Gai, on Tuesday after Machar failed to respond to an ultimatum to return to the capital. Machar told Al Jazeera on Wednesday that Gai's appointment was "illegal," saying that Gai had defected from Machar's forces—known as the Sudan People's Liberation Movement in Opposition, or SPLM-IO—to Kiir's side. Machar has said he will not return to the capital until an intervention force—which has been mooted by the African Union—is deployed, but Kiir has said he will not accept foreign troops. Gai has said that he is simply filling a vacuum in Machar's absence and will step aside when the rebel leader returns to Juba.
Haq said that U.N. peacekeepers were increasing patrols and were accompanying women when they leave official U.N. sites to collect firewood and other amenities. Tens of thousands of South Sudanese have sought refuge in U.N. sites since the latest violence, while almost 40,000 have fled to neighboring Uganda.