South Sudan Region Descends Into 'Man-Made' Famine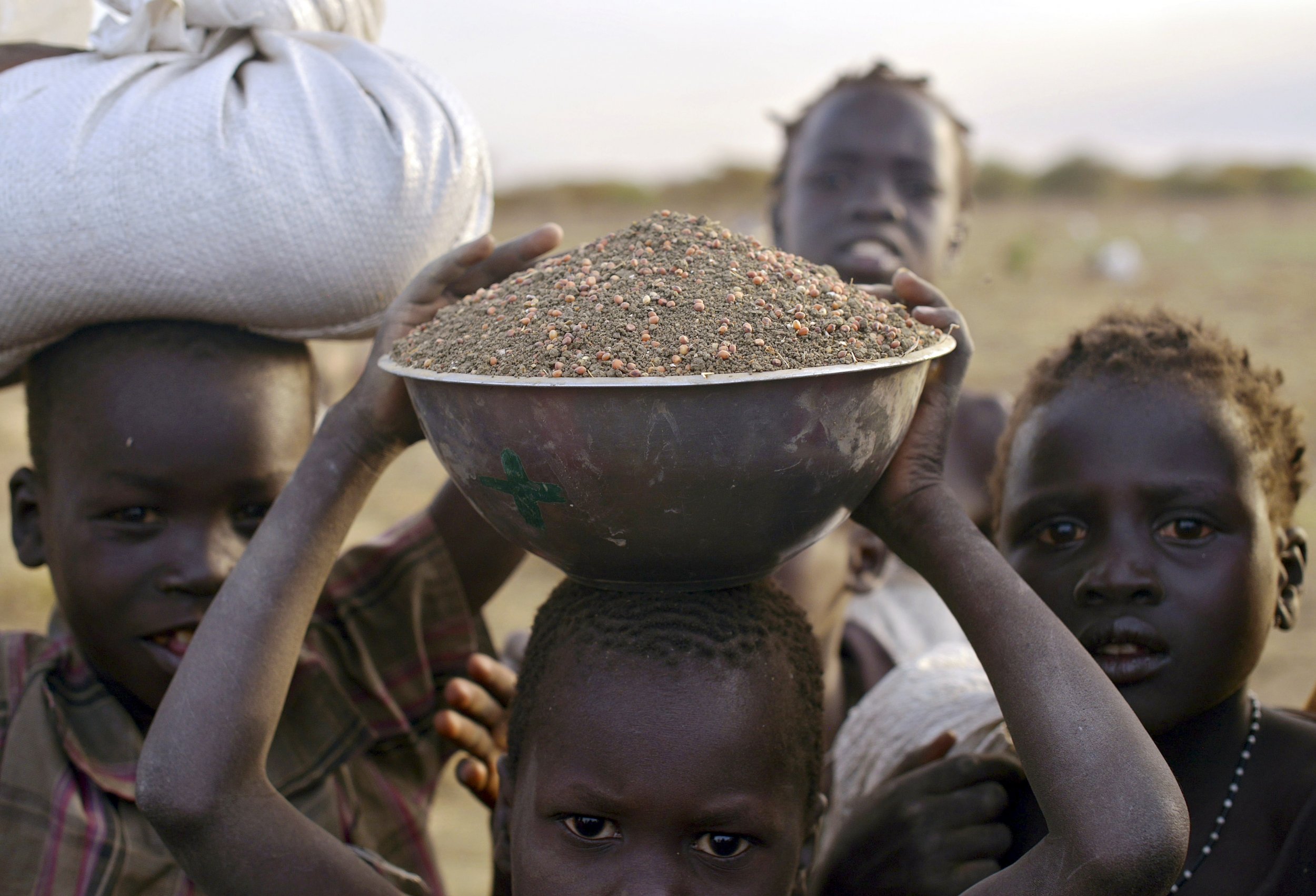 South Sudan's government and United Nations (U.N.) agencies have declared a famine in parts of the war-torn country, the first famine to be declared anywhere in the world for six years.
A report released Monday stated that several counties in Greater Unity state in the center of the country were experiencing famine, while many other parts of the country are also in dire need of humanitarian assistance.
The report said that 4.9 million people—42 percent of the total population—were severely food insecure, and that acute malnutrition rates were high in many counties.
South Sudan has been mired in civil conflict since December 2013. Fighting has intensified since July 2016, and more than 1.5 million refugees have fled the country.
The report, produced using the Integrated Food Security Phase Classification, said that the number of severely food insecure people was predicted to rise to 5.5 million by July. "It is of paramount importance that [humanitarian] assistance not only continues in 2017, but scales up in the face of mounting food insecurity across the country," the report said.
Aid agencies have had restricted access to vulnerable populations due to ongoing fighting and poor infrastructure. Aid workers have also allegedly been targeted by government soldiers and rebels.
"This famine is man-made," said the U.N. World Food Program country director for South Sudan, Joyce Luma, at a press conference in the capital Juba Monday. Luma said that humanitarian agencies had been "trying with all our might to avoid this catastrophe" but warned that "there is only so much that humanitarian assistance can achieve in the absence of meaningful peace and security."
South Sudan President Salva Kiir has proposed a national dialogue to resolve the country's crisis, but rebels aligned with former vice-president Riek Machar have condemned the move and fighting has spread from Juba to other parts of the country.
Kiir has also been hit by a series of resignations by senior military officials, who have alleged that South Sudan's army is carrying out ethnic cleansing. Kiir is from the majority Dinka ethnicity, while Machar is a Nuer. The army has rejected the allegations.
The U.N. last declared a famine in Somalia in 2011, when more than a quarter of a million people died. The Sahel region of West Africa also experienced a widespread drought in 2012 that affected almost 20 million people across several countries, but a huge humanitarian response managed to avert famine.