South Sudan: U.S. Opposed to Riek Machar's Reinstatement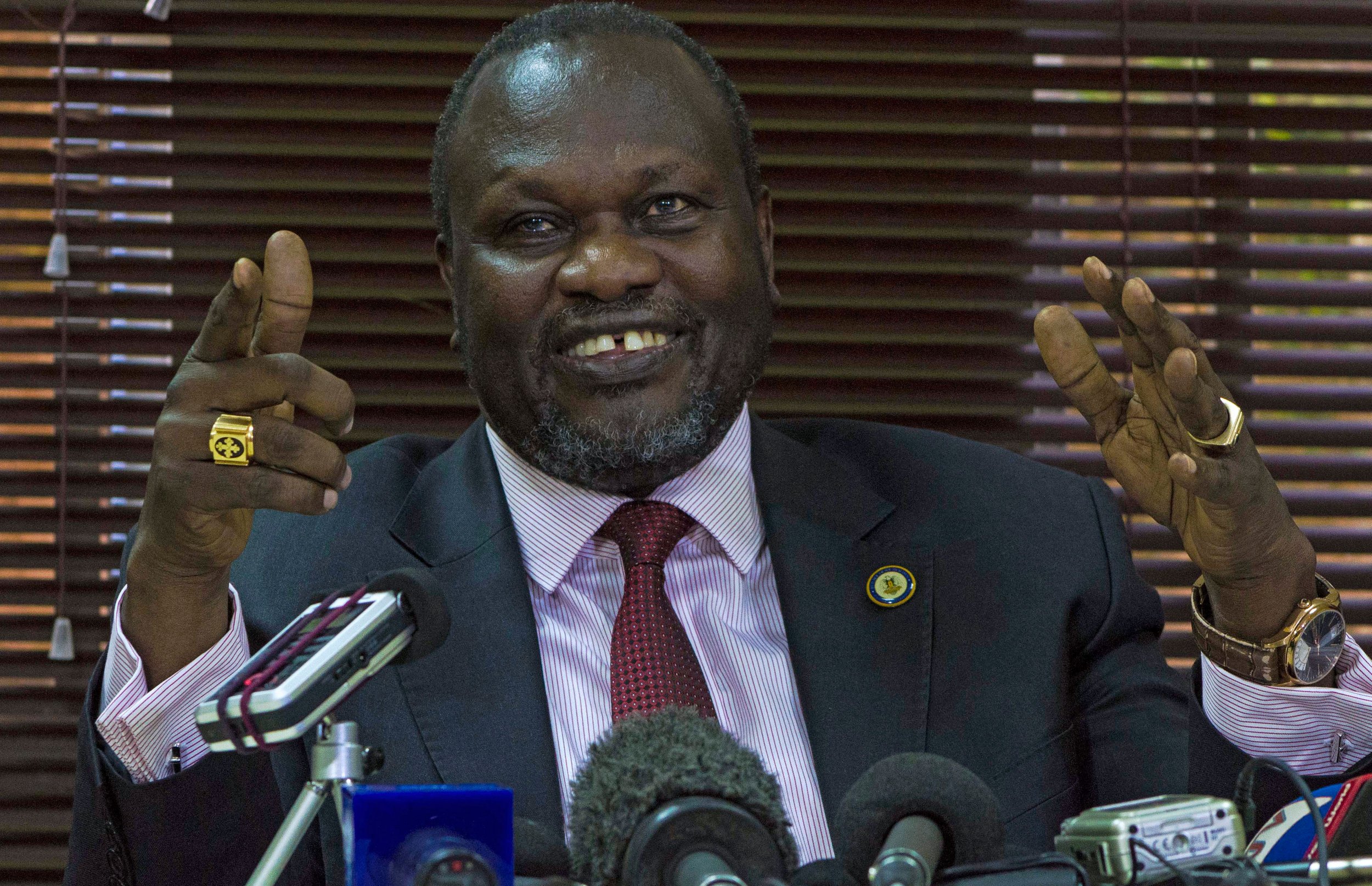 South Sudan's deposed vice-president Riek Machar should not return to his post, according to the United States' special envoy to the country.
Machar, the former leader of South Sudan's rebel forces during a two-year civil war, fled the capital Juba in July following renewed fighting between his troops and those loyal to President Salva Kiir. He was later removed from his post as First Vice-President after failing to return to Juba and replaced with another opposition figure, Taban Deng Gai, in an appointment deplored by Machar's camp as illegal.
"Given all that has happened, we do not believe it would be wise for Machar to return to his previous position in Juba," stated Special Envoy Donald Booth in a hearing at the U.S. House of Representatives on Wednesday, according to Reuters.
South Sudan's civil war began in December 2013, after Kiir accused Machar of plotting a coup to overthrow him. Fighting progressed partially along ethnic lines—Machar is a Nuer, while Kiir represents the majority Dinka tribe—and tens of thousands were killed with more than 2 million displaced. A peace agreement was signed by both sides in August 2015 and Machar returned to his post in April before the latest round of fighting plunged the country into crisis again.
Machar was last reported to be in Khartoum, the capital of Sudan, in late August to receive "urgent medical attention." He had previously spent several days in Democratic Republic of Congo.
Booth said despite his position that Machar and Kiir could not work together on implementing the peace agreement, "this cannot become a justification for President Kiir to monopolize power and stifle dissenting voices."
Almost 300 people were killed in the July fighting in Juba, which also saw soldiers in government military uniforms rampage through a residential compound hosting foreign aid workers, including Americans, looting and gang-raping some of the occupants. The government in Juba on Sunday accepted the deployment of 4,000 additional United Nations peacekeepers after being threatened with an arms embargo by the U.N. Security Council.
The U.S. State Department confirmed on Wednesday that South Sudanese soldiers had shot at U.S. Embassy vehicles along the presidential palace in Juba on July 7, where some of the fighting broke out. State Department spokesman Mark Toner said the actions were "inexcusable," but it was not clear whether the soldiers had been targeting U.S. personnel. President Kiir has since assured the U.S. that an investigation into the incident was ongoing.