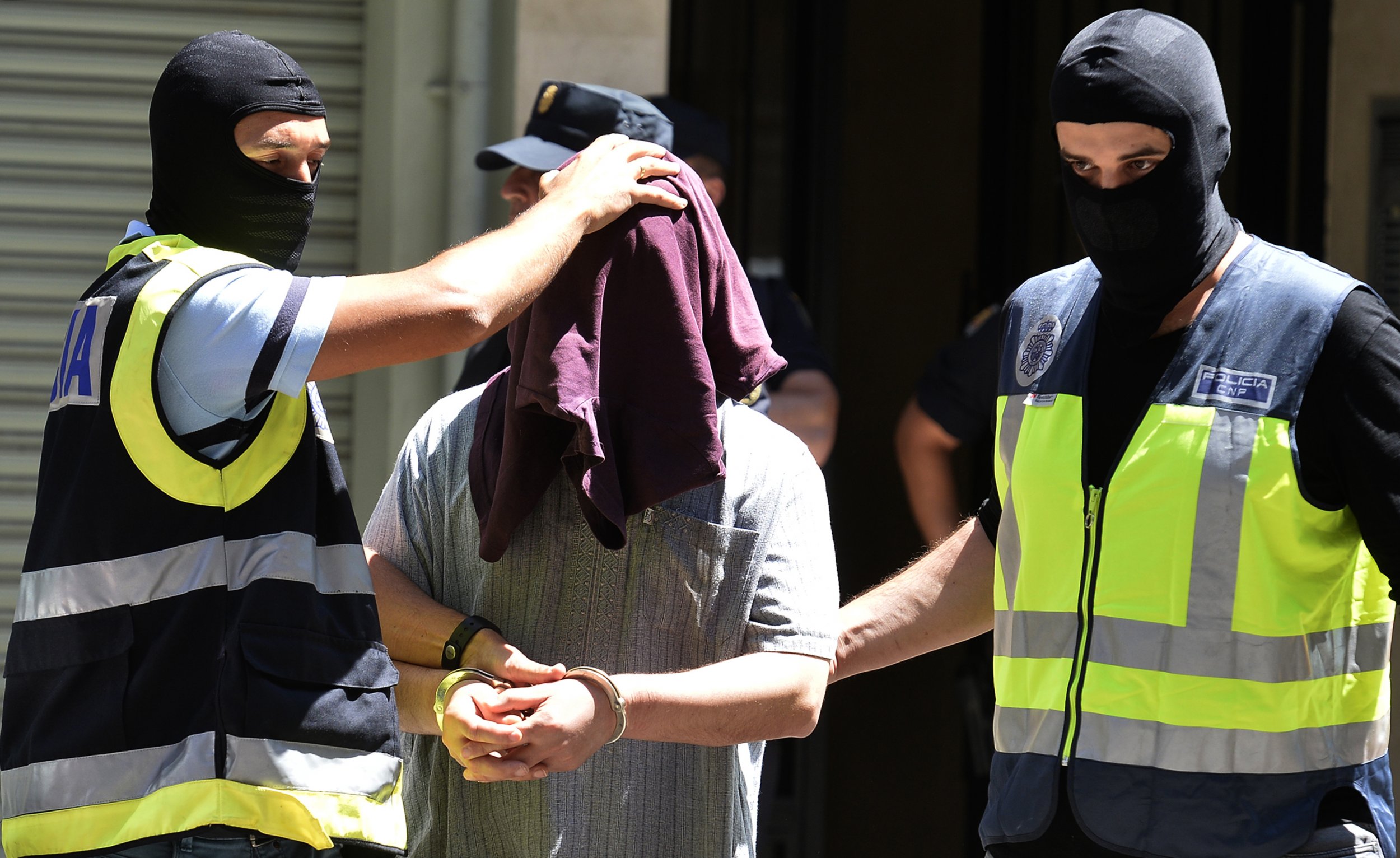 Spanish police have arrested four suspects in connection with a migrant network linked to the Islamic State militant group (ISIS).
Authorities believe that ISIS has used this migrant network to bring militants onto European soil via Turkey, which borders war-torn Syria, according to the Spanish Interior Ministry. Some of those militants are believed to have been involved in the Paris attacks in November 2015 that left 130 people dead.
Two of the suspects arrested live in the northwest Spanish region of Galicia and the other two suspects lived in the southern region of Andalusia, the ministry said, without providing more information about the suspects and their identities.
The ministry said in a statement that the suspects detained had been in contact with at least one ISIS suspect, a French national arrested in the Austrian city of Salzburg a month after the Paris attacks for suspected links to the attackers in the French capital.
The suspect in Salzburg, arrested alongside another man for suspected ISIS links, had allegedly been posing as a migrant with a fake Syrian passport and police subsequently arrested him at a migrant center, according to Austrian media reports.
Over the last year, Spain has disrupted a number of cells with links to ISIS, many of them led by North Africans—mostly Moroccan nationals. Unlike France and Germany, Spain has not faced a radical Islamist attack since ISIS declared its self-styled caliphate in June 2014.
In February, authorities dismantled a suspected ISIS cell in raids across the country, arresting seven people in the southern port cities of Valencia and Alicante as well as the Spanish enclave of Cueta, which borders Morocco.
The following month, Spanish police seized 20,000 military uniforms and accessories—destined for militant groups in Syria and Iraq—in Algeciras and Valencia, in March. In October, Spanish police arrested two Moroccan imams on the resort island of Ibiza for alleged support of ISIS and the incitement of jihad. Since raising its terror threat level to four out of five in June 2015—following an ISIS attack on tourists on a beach in Tunisia— Spain has arrested approximately 168 people on suspicion of radical Islamist activity.