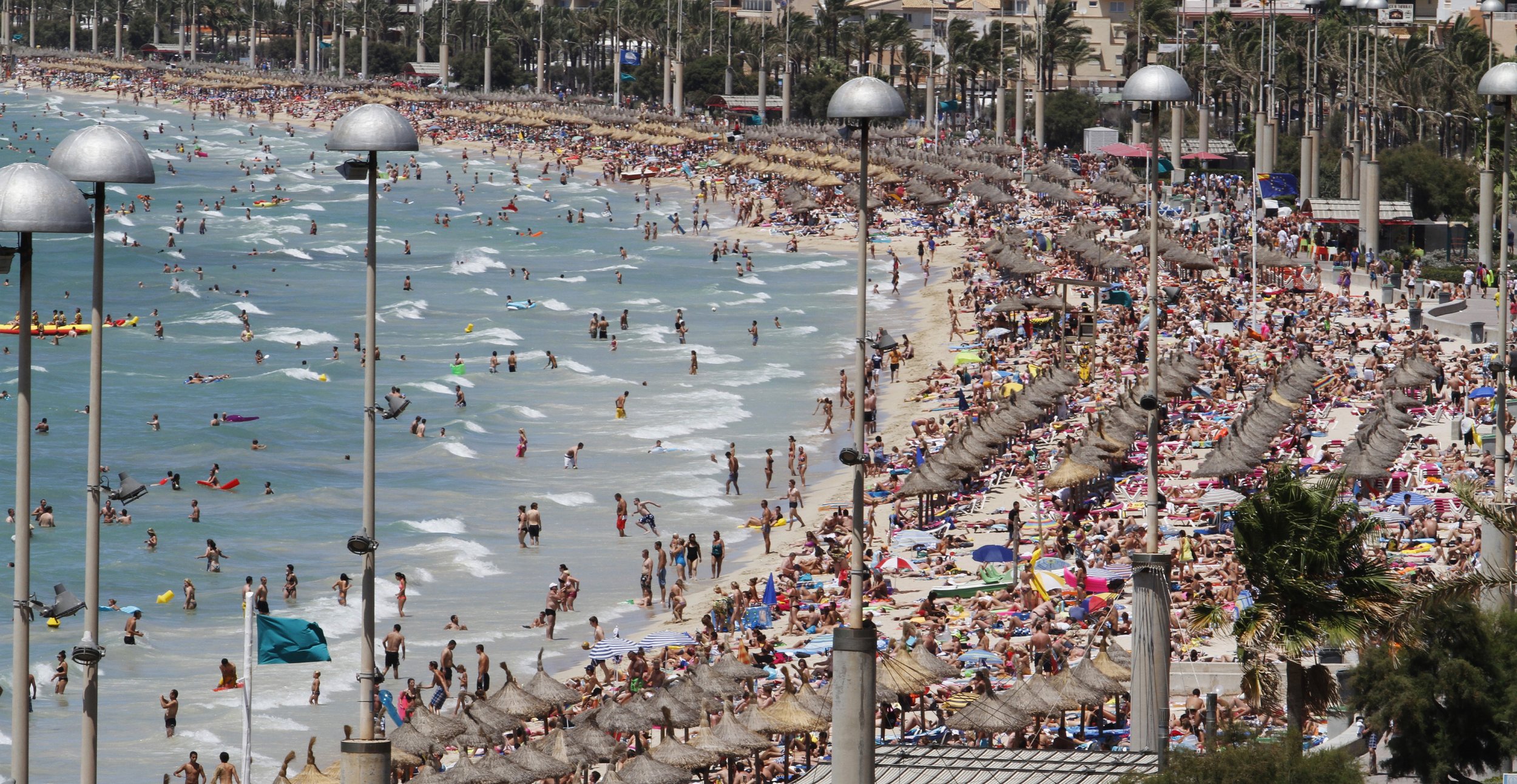 Spanish police arrested a Moroccan national on Tuesday accused of links to the leadership of the Islamic State militant group (ISIS) and for encouraging attacks in Spain and across Europe.
The police said in a statement that the suspect presents "a clear threat to national security" as he had used the Internet to boost ISIS recruitment, send radical Islamists abroad and push others to commit attacks in Spain and across Europe.
Police arrested him in Palma de Mallorca, a city on the popular Balearic island of Mallorca where he had been residing.
A Spanish Interior Ministry statement read that he "tried, both online and in person, to convince vulnerable targets (to fight for ISIS)."
It added that he "sent out a strong radicalizing message aimed at attracting new candidates for the Syrian and Iraqi jihad" and "promoted, encouraged and facilitated" their migration to ISIS's self-proclaimed caliphate for "further integration into the ranks of ISIS."
The arrest comes as Spanish authorities continue to grapple with suspected ISIS networks in the country. On Saturday, police arrested a Moroccan man and his Spanish girlfriend in the southern port city of Algeciras for "links to ISIS," Spanish news site The Local reported.
In March, Spanish police seized some 20,000 military uniforms and accessories destined for militant groups in Syria and Iraq in the same city as well as Valencia. A month earlier, authorities dismantled a suspected ISIS cell in raids across the country.
They arrested seven people in the cities of Valencia and Alicante as well as Spain's North African enclave of Ceuta. Five were Spanish nationals of Jordanian, Moroccan and Syrian descent and two foreign nationals from Syria and Morocco
According to the Spanish Interior Ministry, each suspect detained had allegedly helped to facilitate the transfer of weapons and funds to extremist groups in Iraq and Syria.