Spanish Police Arrest Two Moroccan Imams in Ibiza for 'ISIS Support'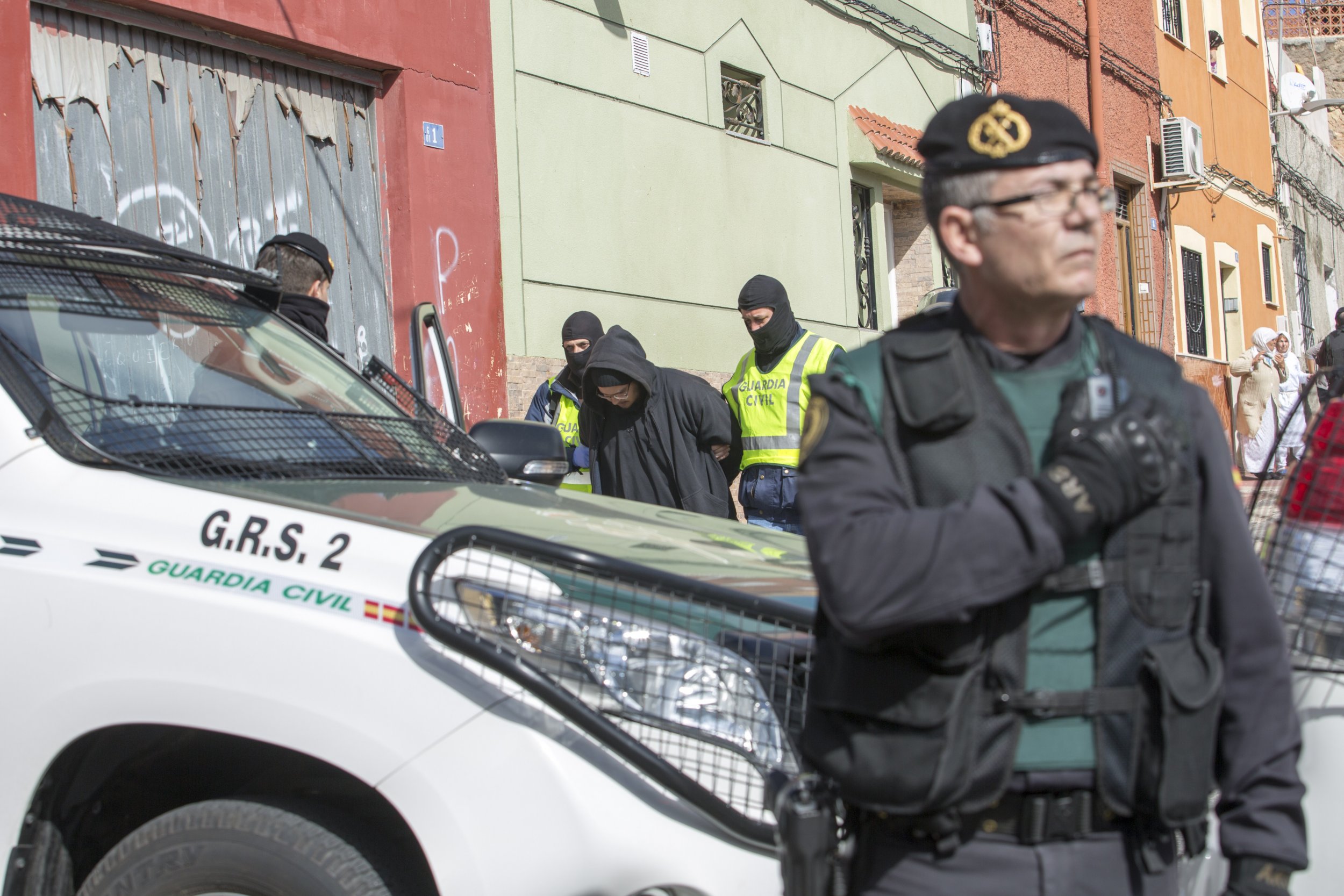 Spanish police arrested two Moroccan imams at a mosque on the resort island of Ibiza on Tuesday for allegedly supporting the Islamic State militant group (ISIS).
Authorities suspect the pair, who remain unidentified, of backing the radical Islamist group and inciting jihad, police said.
"They publicly and repeatedly expressed on social networks their support for the terrorist group Daesh, its methods and its Salafist-jihadist ideology," the Civil Guard said in a statement, using an Arabic acronym for the group.
The statement added that the two men were "imams in a mosque, a privileged position from which to exert influence over members of the Muslim community on the island."
Police detained the pair—aged 31 and 35—in the tourist town of Sant Antoni de Portmany.
The arrest comes as Spanish authorities continue to grapple with suspected ISIS networks and individuals believed to be linked to the radical Islamist group, many of them Moroccan nationals.
Spanish police seized 20,000 military uniforms and accessories—destined for militant groups in Syria and Iraq—in Algeciras and Valencia, in March. A month earlier, authorities dismantled a suspected ISIS cell in raids across the country, arresting seven people in the southern port cities of Valencia and Alicante as well as the Spanish enclave of Cueta, which borders Morocco.
Police arrested a Moroccan national in April on another Balearic island, Mallorca, for encouraging attacks in Spain and across Europe. Authorities said the suspect posed "a clear threat to national security" by attempting to use the internet to influence others to join ISIS and commit attacks on the continent.
In the same month, police also arrested a Moroccan man and his Spanish girlfriend in Algeciras for alleged links to ISIS.