Arsenal Transfer News: Hector Bellerin Set To Resist Barcelona Advances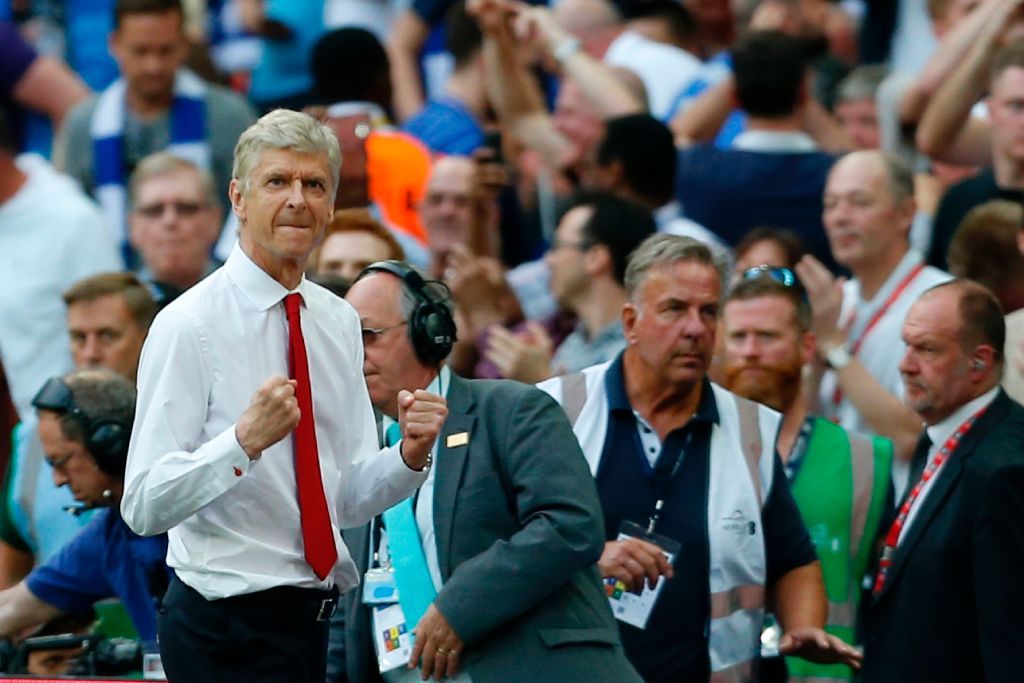 The pressure on Arsene Wenger this summer is possibly greater than it's ever been. After Arsenal failed to qualify for next season's Champions League, Wenger has to retain the club's best players this summer while recruiting others to propel the team up the table.
Alexis Sanchez could be heading for the Emirates exit. The Chilean forward was Arsenal's top scorer last season and is one of the best players in the team, but Sanchez grew frustrated by Arsenal falling short of its Premier League rivals. Mesut Ozil, also in the last year of his contract, could be set to leave Arsenal this summer, but Wenger has at least had some good news.
Hector Bellerin, the 22-year-old right back, has developed into one of the club's most exciting players, having joined from Barcelona's academy in 2011, aged 16. Now, however, the Catalan club wants him back. A valuation of around £40 million (about $51 million) has been put on Bellerin but, according to a teammate, the Spaniard will remain at Arsenal.
"He's an Arsenal player and almost certainly he will stay here," Nacho Monreal told Spanish newspaper Mundo Deportivo , as quoted by the Daily Mail. "Hector is a very important player for us and the boss has already reiterated that he counts on him."
Monreal, the Arsenal left-back and Bellerin's teammate with the Spanish national team, added: "Now they will have to negotiate between the clubs and we will see what happens but almost for sure he will continue with us."
Wenger, meanwhile, is in the pursuit of players this summer to bolster his squad, with three fellow Frenchmen as his main target. According to The Daily Telegraph, Monaco duo Thomas Lemar and Kylian Mbappe are on Wenger's wishlist, as well as Lyon striker Alexandre Lacazette.
Lacazette is the kind of player Wenger has needed at the Emirates in recent years, having scored 91 goals in his last three seasons. But such scoring prowess is going to see Arsenal need to pay around £60 million for the 26-year-old.
If the club can convince Mbappe to join, he is also going to demand a big transfer fee, possibly even a world record. The 18-year-old was the star of Monaco's Champions League campaign last season, taking the club to the semifinals of the competition. Arsenal faces competition for his signature, including Spanish giant Real Madrid.