Why Is Barcelona's Neymar Facing Possible Trial for Fraud?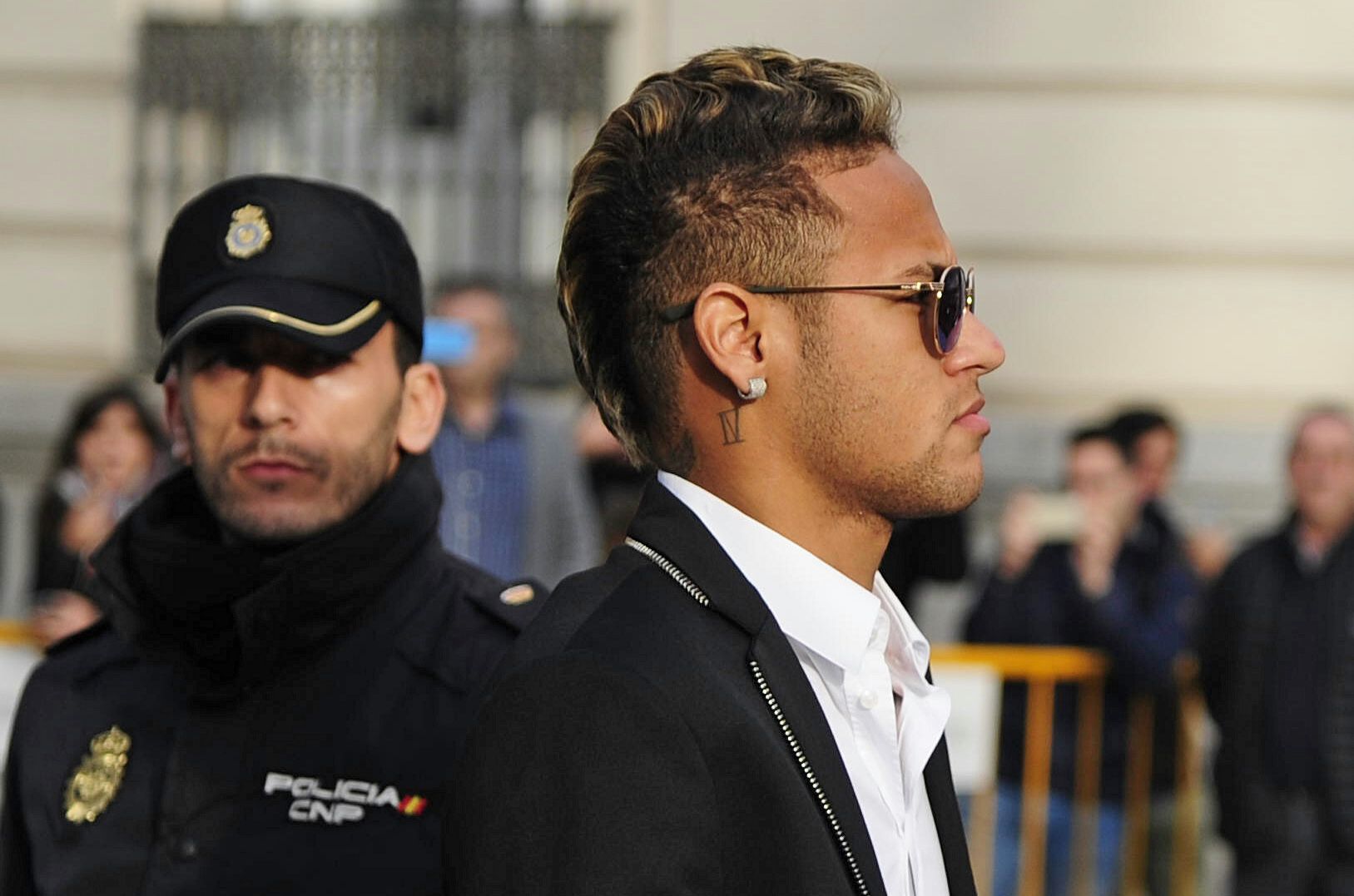 Spanish prosecutors have called for Brazilian footballer Neymar to be tried for fraud in relation to his multi-million-euro move to Barcelona in 2013.
The 24-year-old forward completed a transfer to the Camp Nou from Brazilian side Santos three years ago for a fee said to be €57 million (£43 million/$62 million).
But the amount has been questioned and now prosecutors from Spain's top criminal court have called for Neymar to face trial.
Here, Newsweek outlines the details of why one of the world's top footballers is facing prosecution over fraud.
What are the claims?
Neymar and his father are alleged to have hidden the true value of the Brazilian's transfer to Barcelona three years ago.
Barcelona said the deal was worth €57 million, with Neymar's parents receiving €40 million (£31 million/$45 million) and former club Santos taking €17 million (£13 million/$18 million).
Investigators claim the fee was actually around €83 million (£64 million/$93 million).
Who is behind the allegations?
A Brazilian investment fund called DIS, which claims it was harmed by the transfer. DIS was handed €6.8 million (£5.3 million/$7.7 million) of the €17 million Santos received, but alleges it didn't receive the full correct amount.
The investment fund owned 40 percent of Neymar's sports rights.
What does Neymar say?
Neymar denies any wrongdoing in the deal. In February, the Brazilian appeared in court for the first time over the allegations.
Speaking to O Globo TV in Brazil, and reported by the BBC, Neymar said: "Before saying nonsense —that we hid this, or hid that—they should prove it.
"My father is doing everything to ensure that I can just focus on playing football. He handles the books. But in the moment when you see someone you love suffering, it hurts."
What does Barcelona say?
The club also denies any wrongdoing. In a statement from February, Barcelona said: "They are not worried and said they have confidence in justice."