Watch: Barcelona's Neymar and Justin Bieber Have Garden Kickabout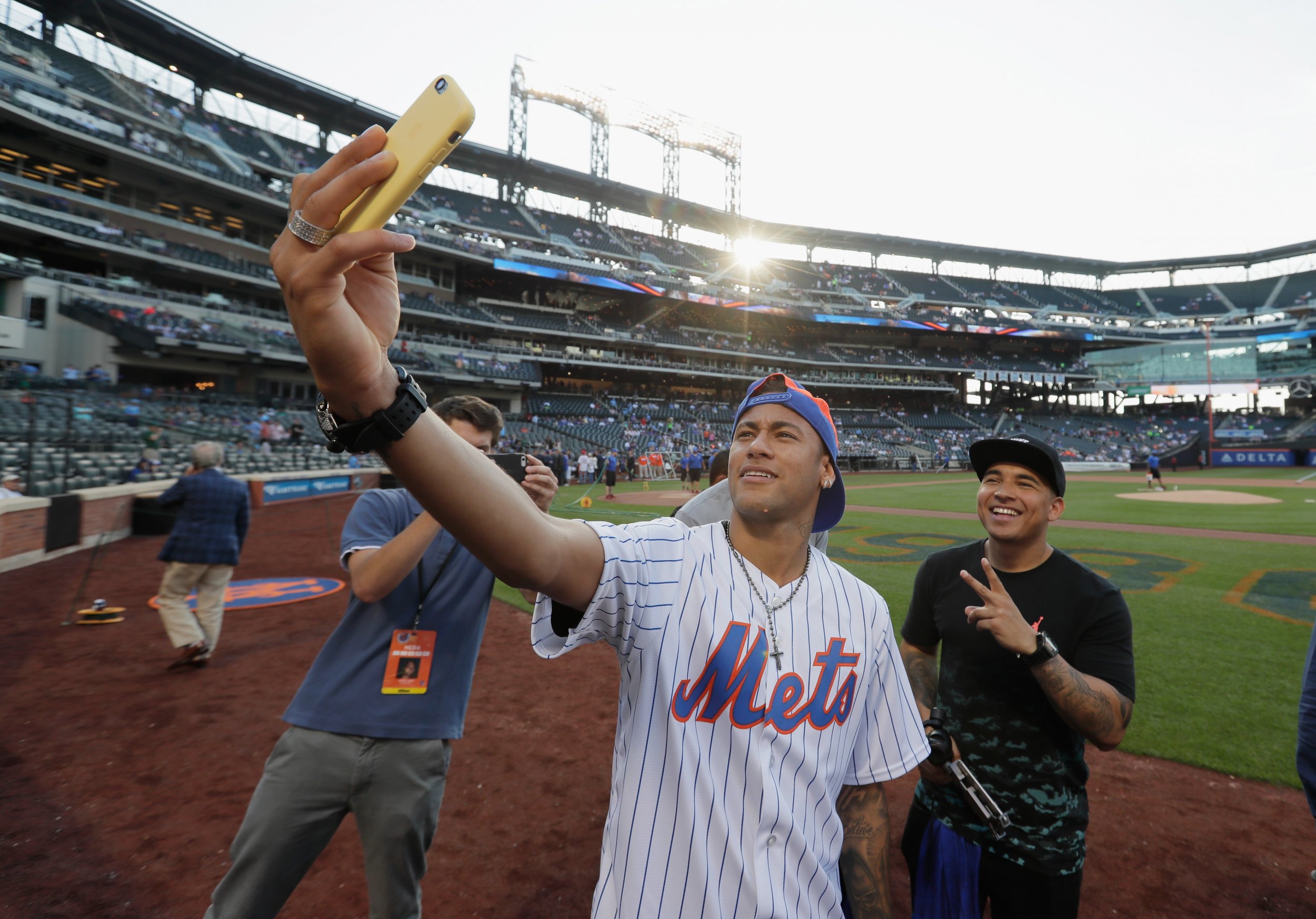 Two superstars from the football and music worlds have come together for a garden kickabout.
Neymar, the Barcelona forward, posted a video of himself and Justin Bieber, global music sensation, doing keepy-ups together.
Bieber, 22, has trained with Barcelona before, and has been pictured wearing the strips of Barca, Everton and Chelsea in the past.